There's no shortage of things to do in Australia. If anyone knows that, it's us…
However with such a breadth of things going on around the country, it can sometimes get a little overwhelming to separate the champs from the chumps. You're busy people, we get it.
To help you out, we have collated a guide of the best-goings-on for the month of September, allowing you plan your calendar accordingly. Thank us later.
Just opened:
Manly Greenhouse
If you're a frequenter of the Manly restaurant scene, you may be aware of the long-standing plans to refurbish the Shore Club. Well now, the wait is over, with the opening of Manly Greehouse – the three-story beachfront bar and restaurant ready to take the new location to new heights.
Helmed by Greg Anderson and Patricia Nunes, the new venture will be unveiled in two stages, beginning with the street level Greenhouse and Rooftop to open this Friday 7 September. The Grill restaurant, positioned between the Greenhouse and Rooftop, will follow in October.
The Greenhouse will feature a menu of contemporary Italian dishes and pizzas, hand rolled and cooked in a woodfired oven.
Generous mains include a whole line-caught snapper, baked in the wood oven with truss cherry tomatoes or grass-fed Riverina sirloin, served on the bone with salsa verde and fat chips. For something sweet, expect favourites such as tiramisu or lemon tart with crème fraiche, and offering a touch of seaside nostalgia, soft serve ice cream will be served as part of a salted caramel sundae with butterscotch popcorn.
Cocktails will follow a similar pattern, with Aperol spritz, Bulletproof espresso martinis and a selection of beers and wines available by the tap. It seems that dreams really do come true.
Bluebonnet
After years of short term pop-ups and temporary leases, Bluebonnet will be bringing barbecue to Brunswick East at their new permanent home at 124-126 Lygon Street.
The original team from 2014 have reunited at the impressive new site, keen to serve up their signature low n' slow barbecued meats, thoughtfully crafted but totally "smashable" cocktails and of course, plenty of good times.
The Bluebonnet menu remains a celebration of Texas-style barbecue, where the only ingredients added to the meat are salt, pepper and smoke – a carefully chosen mix of ironbark and oak woods elevate the meaty flavours.
Just refurbed:
Eden Health Retreat
Nestled in the heart of the Gold Coast's Currumbin Valley, the newly refurbed Eden Health Retreat provides the ultimate destination for some much-deserved TLC. Need we say more?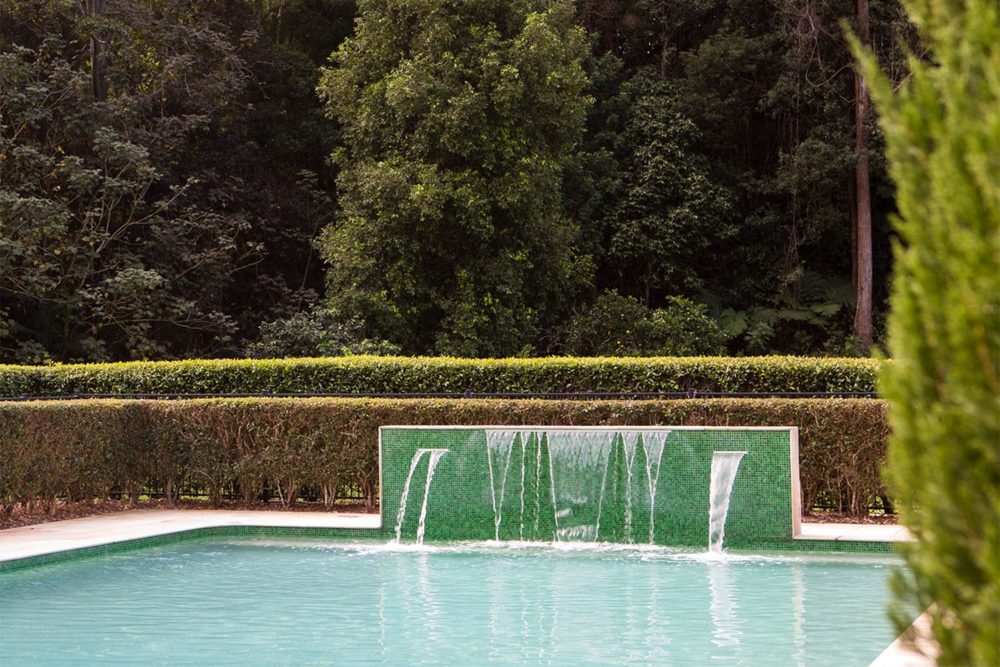 Sheraton on the Park
Having opened its doors when Paul Keating was still prime minister (1994), Sydney's venerable Sheraton on the Park was ready for a revitalisation ahead of its 25th anniversary, which is what it got in the form of a $40 million overhaul of its 510 guest rooms, 48 suites and Sheraton Club Lounge.
Interior designer Joseph Pang has combined modern design with classic elegance to give rooms a sophisticated residential feel, using lots of wood and leather layered in a calming colour palette of celadon and warm greys.
Best cheap eats:
Bekka
It's not often we throw around the claim of Melbourne's best falafel. But at the moment, that title is reserved for Bekka.
After a serendipitous trip to Lebanon where they experienced firsthand the remarkable hospitality of the locals, owners, Richard and Suzanne Pavlov, both second-generation Lebanese-Australians, were inspired to introduce this passionate and delicious cuisine to their local community, and Bekka was born.
Head to Hall st Moonee Ponds and get 4 of their award-winning balls for $12.
Hotel worth checking out:
Bannisters Port Stephens
Coastal luxury boutique hotel, Bannisters, is finally expanding across NSW with the opening of their Port Stephens iteration. Occupying the beachfront site of the former Salamander Shores at Soldiers Point, the 4.5-star hotel will feature 80 rooms, including four luxury suites and a penthouse. Fifty rooms will have bay views over the Karuah River with the remaining rooms offering forest and bushland outlooks.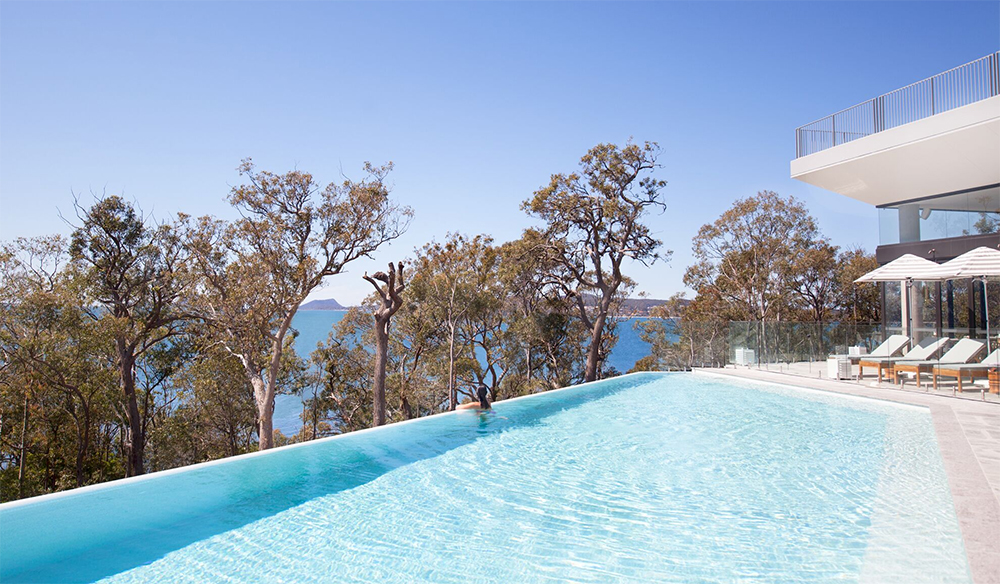 For food, hungry guests will have access to a pub for casual dining and pizzas as well as a signature restaurant by celebrated chef and TV presenter, Rick Stein.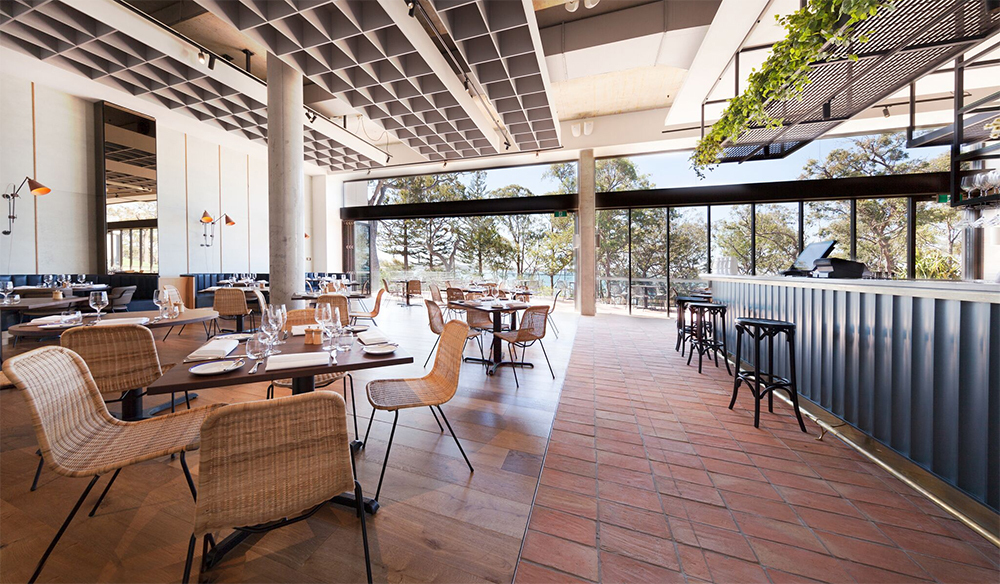 Emporium Hotel South Bank
Award winning boutique luxury hotel brand, Emporium Hotels, is excited to open the doors to its newest venture Emporium Hotel South Bank, in August, with a select number of rooms and amenities available and full operation expected by the end of September.
Located on Grey Street, Brisbane, within the AUD$600 million Southpoint precinct by Anthony John Group, Emporium Hotel South Bank elevates the level of style, comfort and service in the boutique hotel industry in Australia.
The Hotel boasts 143 sumptuously appointed suites, a range of premium food and beverage options, 24-hour in-suite dining, concierge, a grand pillarless ballroom for up to 350 people, three purpose-built boardrooms, and a spectacular rooftop 23-metre infinity edge pool and bar, as well as magnificent north easterly aspect over South Bank Parklands, the Brisbane River and CBD.
Out-of-the-box accommodation offering:
Jackalope, Mornington Peninsula
It's hard to speak to a Victorian about the Mornington Peninsula without an eventual name-dropping of Jackalope.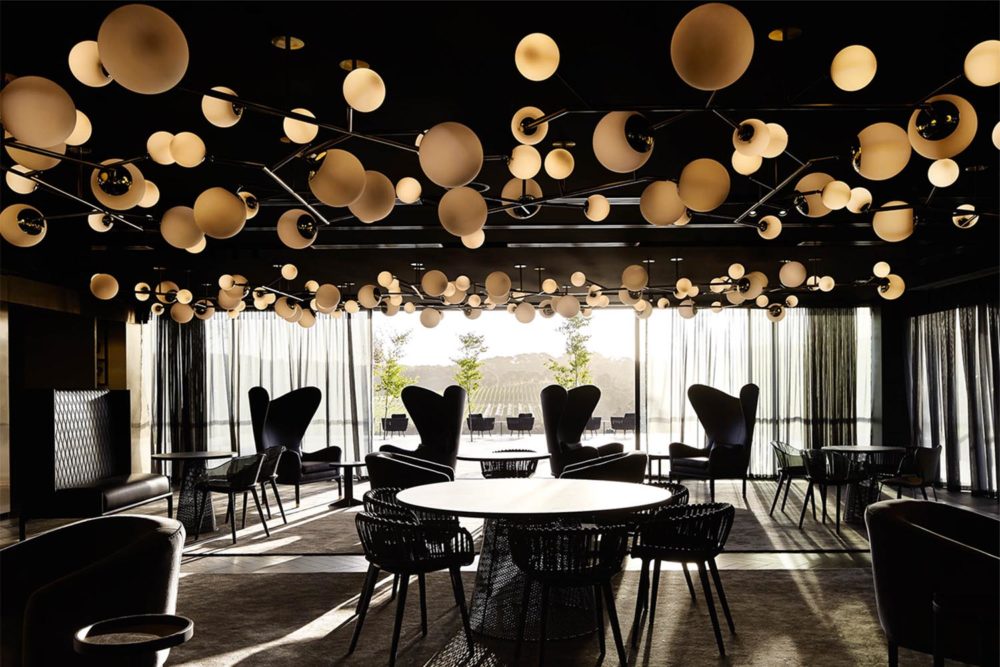 The $40 million vineyard property on the Victorian coast combines a 143-year-old Mornington Peninsula homestead and winery with a strikingly modern 45-room hotel.
Located an hour from the Melbourne CBD, not only does the avante-garde design feature floor-to-ceiling windows, private terraces and a black 30m infinity pool and spa, but there are some other juicy perks that keep guests coming back for more…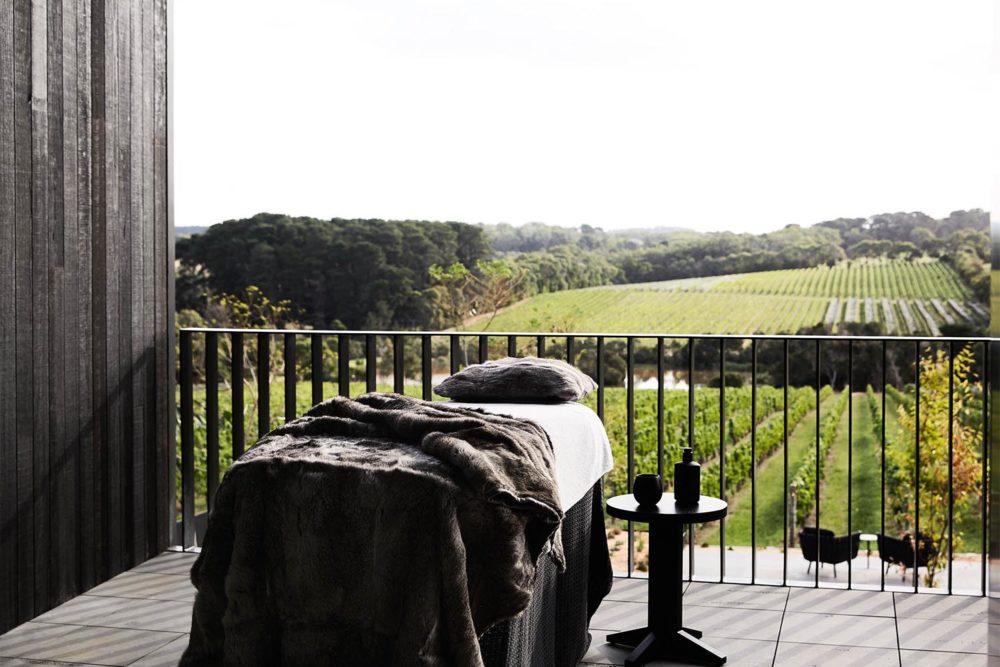 There are two on-site restaurants, Doot Doot Doot and Rare Hare, helmed by Guy Stanaway (formerly of Aman Hotels), as well as a cocktail lounge, Flaggerdoot. Suite guests are also privy to daily champagne/caviar service and a complementary 30 minute massage per person.
Sierra Escape, Mudgee
A stone's throw from a town best known for its abundance of culinary experiences, Sierra Escape is the first and only glamping abode in the Mudgee region, and the ultimate (solar-powered) destination for those who don't like to check their comfort at the door.
And with the recent addition of two new tents, glampers now have an even better opportunity to explore the 113 hectares of countryside waiting at its doorstep…
Best travel product:
There's not much not to love about the new Eagle Creek Cargo Hauler Duffel. This little beauty is new to the market and has got you covered in all Australian (and International) holiday situations.
The bag is seriously light weight at 700g and has been crafted with extra durable, water-repellent, abrasion coated resistance Bi-TechTM Armor Lite fabric. Coming in four different sizes (45L, 60L, 90L, 120L) the bag also ensures that even the heaviest of packers will be catered for with six separate lash points to strap to your load down on top of your car.
Now that is what we call practical packing…
Festival worth checking out:
September 1st: Sample Food Festival, Bangalow
Sample Food Festival will be held 8am – 4pm at the Bangalow Showgrounds on Saturday the 1st of September.
Since their debut festival in 2011, farmers, producers, chefs and a whole range of creative individuals from all corners of the region, have come together to share their wares, their passion and their knowledge to guests.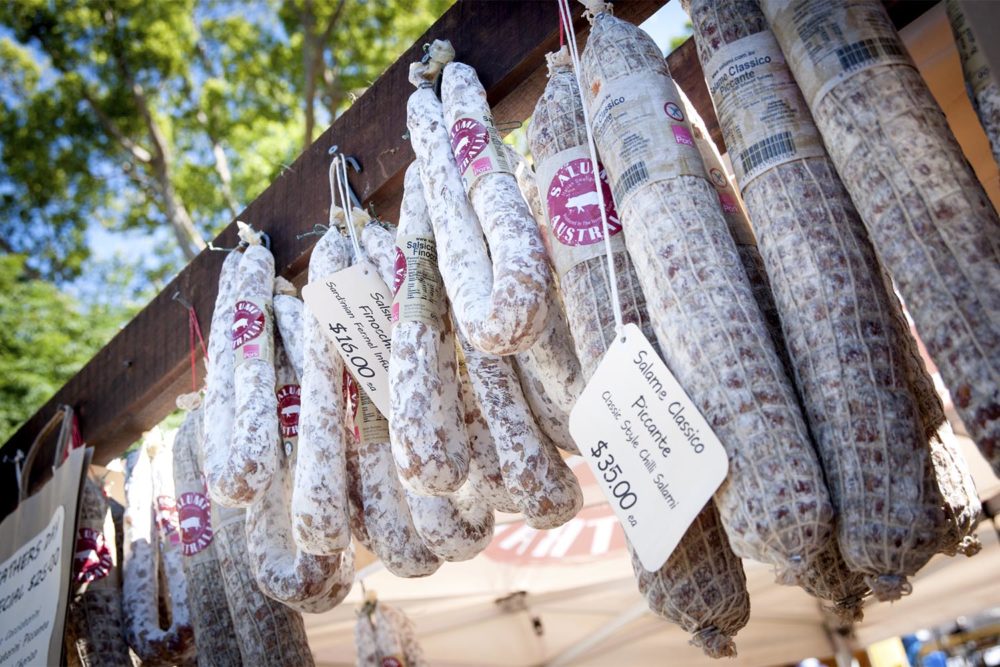 Each year foodies from far and wide have the opportunity to "sample" the best food and beverage that Northern New South Wales has to offer.
You don't have to ask us twice.
September 6th – 23rd: Korean Film Festival In Australia
As far as film festivals go, this is a big one.
The Korean Film Festival in Australia been enlightening our eyeballs down under for 9 years, showcasing the wonder of Korean culture through film.
From big budget blockbusters, gripping indie flicks, rom-coms and pop culture musings, the festival brings a packed program of world class cinema from the hottest Korean filmmakers of our time.
Every film screened comes English subtitles, giving you very few excuses to not get down and enjoy the fun.
Dates are below, with more information provided here.
Melbourne: 6-13 of September
Canberra: 21-23 of September
September 22nd: Surry Hills Festival
On Saturday September 22nd, Surry Hills will ignite in all its glory to present a fabulous celebration of all there is to love about this dynamic urban community.
Visitors can expect an array of live music, interactive arts, creative trail tours, markets and more.
Funds raised on the day will support community programs presented by the Surry Hills Neighbourhood Centre.
September 28th-30th: Ceduna Oysterfest, the Lake Eyre Peninsula
The annual Ceduna Oysterfest, running on September 28th, 29th and 30th, can only be described as an Eyre Peninsula institution.
Celebrating all things West Coast, the event was initiated by local residents in conjunction with the emerging Oyster industry in 1991.
If you're a fan of local seafood and produce, head down to this festival of food stalls and cooking demonstrations, supported by live music, full bar facilities including quality regional wines, kids activities, competitions, arts & craft market and carnival.
Friday activities take place in the Ceduna CBD with free seafood tastings, demonstrations and roving performances, with a traditional opening night event that will incorporate the best in local produce and entertainment.
Saturday and Sunday activities are held on the pristine foreshore lawns overlooking Murat Bay and adjacent to the Ceduna Sailing Club. And FYI, the Oysterfest appeals to all ages and is smoke-free, family-friendly and free-entry.
September 28th-October 1st: Sydney Architecture Festival
Running from Friday 28 September until Monday 1 October, the 12th annual Sydney Architecture Festival invites Sydneysiders to get behind some of our most iconic buildings and ask: what makes a building truly great?
With major anniversaries for some of the country's most iconic buildings (The Sydney Opera House and Australia's Parliament House), this year's festival looks at how we can protect, preserve and renew the enduring legacy of these modern monuments for future generations.
This festival is deliberately small, aiming to give visitors a close-up, intimate experience – so you better get in quick.
Best options for the family:
September 6: A Taste of Broome
A Taste of Broome is a multi-arts performance, cuisine and culture based event focused on the unique Indigenous multiculturalism within the Western Australian community of Broome.
Visitors to the spectacle will have the chance to learn the history of Broome through the songs, stories, pictures and people.
September 22nd: The Geelong Gallery hosts the 2018 Archibald Prize
Australia's favourite and most popular art award, The Archibald, is a who's who of Australian culture, with subjects often including politicians, celebrities, sporting heroes, authors and artists. This year, the Geelong Gallery is the exclusive Victorian venue for the 2018 Archibald Prize exhibition which opens on 22 September and runs till 19 November 2018.
57 portraits are exhibited in this year's exhibition including 2018 Archibald Prize winner Yvette Coppersmith's self-portrait and the Packing Room Prize winner Jamie Preisz for his portrait of Jimmy Barnes.
September 14-23: The Swell Sculpture Festival, QLD
Located on Currumbin Beach Queensland, the 16th edition of The Swell Sculpture Festival will exhibit the work of over 50 local and international artists.
Come face to face with awe-inspiring sculptures alongside a range of unique experiences – think guided twilight walks, artist talks and artist led workshops.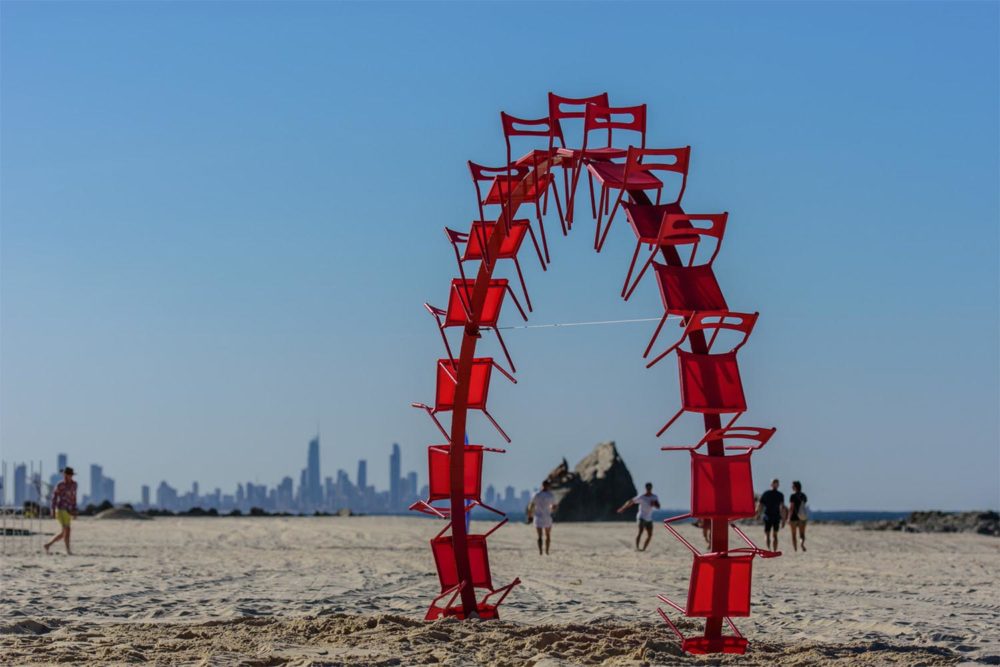 September 21-23: Blues for the bush festival, WA
Much-loved Western Australian music festival Blues for the Bush is back from Friday 21 to Sunday 23 September. Some of the most exciting independent blues musicians in Australia are set to perform to a crowd of up to 2000 at Bush Heritage's Charles Darwin Reserve on Badimaya country near Perenjori.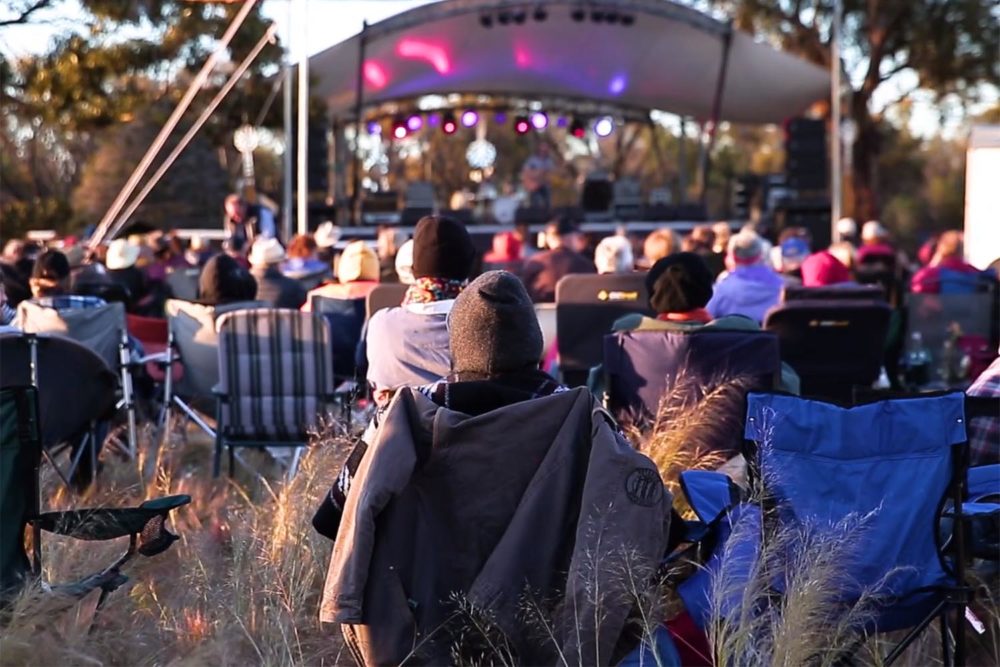 Co-hosted by Bush Heritage Australia and the Shire of Perenjori, Blues for the Bush 2018 will be headlined by legendary blues musician CW Stoneking (solo), with other class acts including Three Kings, Caiti Baker, William Crighton and local acts.
Stuff you should know about:
Moscato in a can
You may know Innocent Bystander from their wine producing efforts in Victoria's Yarra Valley. And now, the brand (who isn't afraid to break a few wine industry conventions) is producing their pink Moscato in a 250ml slim-line can in time for spring and summer.
Your beach days, barbeques and backyard parties just got a whole lot more convenient. There's no need to crack a whole bottle to get your Moscato fix, plus designated drivers can easily keep track with each can the equivalent of 1.1 standard drinks.
The unicorn burger
Did you know 2018 is the unofficial year of the unicorn? Don't worry, neither did we.
To celebrate this mystical creature, Sugar Wheels will be launching their rainbow unicorn burger at Park Feast food truck festival, located at Bella Vista Farm on the 8th and 9th of September.
This burgers mouth-watering flavours come in all shades of the rainbow, filled with fairy floss, popping candy, caramel popcorn and caramel sauce.
Sugar Wheels are also known for their mouth-watering Gaytime burger which was launched at last year's Park Feast, and will be making a comeback this year. Praise the lord.