Travel Australia's Pacific Highway and take part in the meat pie gourmet tour
The road to the promised land is paved with pastry. And self-confessed pie aficionado Nicole Jeffery knows all the right stops to make.

In my 1970s childhood, my parents always packed sandwiches for long car journeys, frequently augmented by homemade scones or my mum's special caramel biscuits, so that we could picnic at rest stops to break the monotony. But few people in the 21st Century have time for the luxury of baking, and the strategically placed, American-owned fast food restaurants have come into their own.
We forget, though, that Australia already had the perfect fast food, long before those golden arches loomed over every highway in the land. It was called the meat pie. And, despite the competition from the multinationals, NSW's Pacific Highway – linking Sydney with the Promised Land of the far north coast – still has a selection of superior pie shops offering flaky pastry and flavoursome fillings to the travelling masses. Here are four of the best: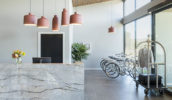 HEATHERBRAE'S PIES
Where: Corner Pacific Highway and Masonite Rd, Heatherbrae (at the Raymond Terrace roundabout – turn right if travelling north)
Open: 7am-8pm Mon-Thurs, 7am-9pm Sat-Sun
Phone: (02) 4987 5561
This bright, clean pie restaurant is just off the northern end of the F3 freeway from Sydney, at the very beginning of the Pacific Highway. If it weren't for the fact that there are pies on the menu instead of hamburgers, you'd swear you were in a McDonalds. There's even a drive through. The pies have rather kitsch names trading on their Aussie heritage – Bushman's, Jillaroo, Digger's, Jumbucks – but are better known as things like beef and bacon, beef with garlic and onion, and lamb with rosemary. There are also vegetarian pasties and rolls. A reliable stop-off for a quality pie, although the pastry tends to be a bit thick and the chicken and vegetable verges on bland.
FREDO PIES
Where: 75 Macleay St, Frederickton
Open: 7am to 7pm every day except Christmas
Phone: (02) 6566 8226
You can tell you're approaching Fredo's by the lines of cars parked on either side of the road. Just north of Kempsey, this is justifiably one of the most popular pie shops in the country, and winner of a swag of national awards. Offers 160 fillings, with about 50 in the shop at any one time, including curried beef, lasagne, beef strog, crocodile, Mongolian lamb, rabbit, pork with plum sauce, asparagus, cheese and pasta, apple and lemon meringue. More a shop than a restaurant, Fredo's has a few outdoor tables and a character-filled outdoor loo for travellers. The imaginative fillings are always a treat and the individual foil containers make this a good takeaway option – although the pastry is a bit flabby for my taste.
THE HUMBLE PIE COMPANY
Where: 1 Mogo Place, Billinudgel
Open: 8am-5pm
Phone: (02) 6680 1082
Website: www.humblepie.com.au
On the west side of the Pacific just north of Brunswick Heads, Humble Pies have one of the best cafe settings going. The tropical gardens will make you think you're miles from the car, and the pies reflect the culture of this health-conscious, nature-loving part of the world. They're low fat and yeast free with plenty of vegetarian options, including curried lentil and tofu and Asian greens. They also offer the likes of steak and mushroom, pepper steak and the ubiquitous Thai chicken. Tasty fillings, but the low-fat pastry, presumably with less butter, tends towards the thick and stodgy, rather than the light, crisp, flaky perfection of my dreams.
YATALA PIES
Where: Exit 38, Pacific Motorway, Yatala
Phone: (07) 3287 2468
email: yatalapies@bigpond.com.au
The granddaddy of them all and still the best, Yatala Pies have been feeding travellers for as long as I – or most of southeast Queensland – can remember. They've grown from humble beginnings to a restaurant surrounded by bull-nose verandas and car parks. They've lovingly maintained their traditions, epitomised by the enamel Crown oven doors, while creating a slick, modern operation. From the superior pastry to the generous, mouth-watering fillings spilling out over the sides, these homemade creations are the pies of my childhood memory. They even offer peas, mashed potatoes and gravy as side orders – but they're undeniably messy, so avoid eating them on the road.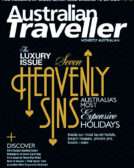 Enjoy this article?
You can find it in Issue 22 along with
loads of other great stories and tips.