Bask under the sun on powdery-soft white sand and swim in the clear turquoise waters of Jervis Bay on the South Coast of NSW and you'll be hard pressed to find another spot like it in all of Australia – if not the world.
Travellers come from near and far to set eyes on the postcard perfection of Jervis Bay's beaches, but there's plenty more to enjoy at this coastal gem. Discover quaint coastal villages, bordered by lush green national parks and an abundance of wildlife experiences.
Getting to Jervis Bay
Located in the Shoalhaven region of NSW, Jervis Bay is a three-hour drive from Sydney. There are also trains and airport shuttle services available for those without transportation.
Top Things to Do in Jervis Bay
Jervis Bay delivers a non-stop summer playground for those in search of sun, sand, water and everything in between. The top things to do in Jervis Bay range from swimming with whales, dolphins and seals to brewery tours and catching a film at the cute-as-a-button historic Huskisson Pictures building that first began screening movies in the early 1950s.
Beaches & Nature
Walk along two kilometres of the whitest sand in the world at the famous Hyams Beach, or visit the equally pristine Huskisson Beach. Picnic in the picturesque coves of Greenfields Beach or explore rock pools at low tide.
Collingwood Beach is the perfect all-rounder for those in search of kite-surfing, fishing, surfing and swimming, while the family-friendly Honeymoon Bay is calm and protected with a campsite in the bush nearby.
Murrays Beach, located in Booderee National Park, is a spectacular snorkelling spot with a boat ramp and bush track that leads to Governor Head lookout, alternatively, head to Pebbly Beach to meet the local kangaroos.
Swim, snorkel and scuba dive in the Jervis Bay Marine Park alongside seals, penguins, dolphins and more. The park extends from Kinghorn Point to Sussex Inlet and covers roughly 100km of coastline to explore, but recreational fishing, spear fishing and some other activities are prohibited in certain areas.
Activities
Hiking is more than encouraged in a region as rich in natural beauty as Jervis Bay. The White Sands Walk and Scribbly Gum track skirts the coastline of the bay, weaving its way in and out of bushland along Chinamans, Hyams and Seamans beaches in a 2.5 km loop from Greenfield Beach picnic area.
Spend the final hours of daylight perusing the wares at Jervis Bay Maritime Museum Twilight Market (first Saturday of the month from 3pm to 7pm). You'll find a mix of arts and crafts, local produce, homewares, food stalls and live music.
Catch the latest blockbuster or film festival at Huskisson Pictures, visit the botanic gardens at Booderee National Park, ride a horse through the bush, and aviation nerds should make their way to the Museum of Flight at HMAS Albatross.
Dolphin & Whale Watching
Playful bottlenose dolphins can be spotted in the bay all year round or you can book a cruise to meet them out on the water. The humpback whales make their appearance in Jervis Bay's clear waters from April to July and from mid-August through to November. The biannual migration brings with it the opportunity to not only spot these gentle giants from a boat but even snorkel alongside them in the Jervis Bay Marine Park – that is if they are curious enough to approach you for a closer look.
In addition to seeing and swimming with whales and dolphins in Jervis Bay there are plenty of other wildlife encounters to be had – here is our pick of the top 11 wildlife experiences in Jervis Bay.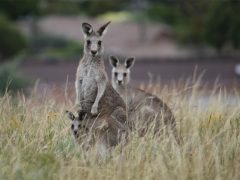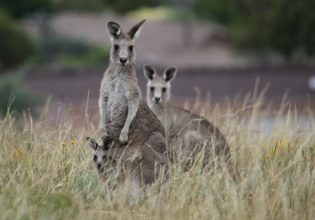 There are wildlife experiences in Jervis Bay that also deliver on creature comforts. From swimming with whales and seals to spott...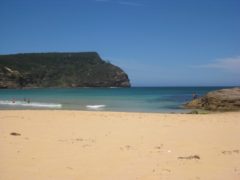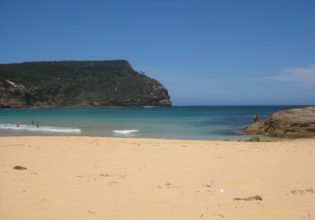 Carla Vella heads down the NSW south coast to discover a slice of paradise at Steamers Beach in Jervis Bay. After hours of shamel...
Best Places to Stay in Jervis Bay
Resorts & Hotels
The Hyams Beach Seaside Cottages are reserved exclusively for couples, making it the ideal romantic getaway by the beach. The seven quaint cottages are within walking distance to Hyams Beach and come complete with a kitchenette, car space and complimentary Wi-Fi.
A stay at The Woods Farm offers guests a taste of farm life on the coast. Hyams Beach is only a 12-minute drive away, but with animal feeding, a pool, fire pits, free bike hire and more to explore on the farm you'll be struggling to drag yourself away. In addition to the luxurious three-bedroom cabins they also offer glamping stays in the beautifully furnished canvas bell tents on their grounds.
Caravan & Holiday Parks
Holiday Haven White Sands is on the point at Huskisson and boasts uninterrupted views across Jervis Bay, direct access to Huskisson Beach and is within walking distance to eateries, pubs, shops and cruises.
Jervis Bay Holiday Park offers waterfront villas, safari tents, cabins and powered and unpowered site for caravans and tents. You'll also get access to hire equipment, a pool and playground, a floating pontoon and private boat ramp, plus it's pet-friendly.
Palm Beach Caravan Park is ideally situated near Jervis Bay Marine Park, Booderee National Park and St Georges Basin. You'll have easy access to the main attractions and activities in the region as well as the park's many amenities – including fire pit, pool, camp kitchen and BBQ area – to enjoy throughout your stay.
Camping
You don't have to choose between camping in the bush and by the beach in Jervis Bay. Surround yourself in Booderee National Park and you'll find yourself immersed in the best of both. Tranquil bushland meets the sea at Cave Beach, Bristol Point and Green Patch campgrounds. Pitch your tent then head straight for the water, bushwalking tracks, or a spot of fishing followed by stand-up paddle boarding.
If you'd like to go camping without the fuss of all that entails, book a stay at Paperbark Camp for a luxurious bush retreat in solar-powered safari-style tents – that are already set up for your arrival.
Best places to eat & drink in Jervis Bay
The Huskisson Hotel (aka the Husky Pub) is the ideal locale for modern pub fare paired with uninterrupted views across the bay. Start with the Tilba cheese board then indulge in a seafood platter for two and wash it all down with a vino or beer from their extensive drinks menu.
Huskisson and Vincentia is a thriving multi-cultural hub of cuisines. Here you'll have your pick of Indian, Thai, Italian and modern Australian restaurants. The Chinese Restaurant on Owens Street has been in operation since 1975 and a takeaway feast will go down a treat after a long day exploring the bay.
Get your fill of refined comfort food with a Mediterranean and Asian twist at The Quarter. Sit under the large covered deck, the stylish dining room or the read courtyard with a cocktail in hand while you await your meal.
Read our in-depth guides on where to eat in Jervis Bay (according to your dining preference) and the best cafes in Jervis Bay to visit for coffee, brunch and lunch.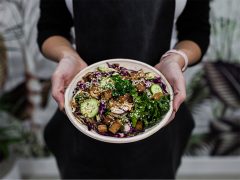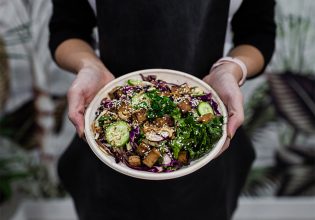 You've explored the beautiful beaches. Now where to for coffee, brunch and lunch? Planning a jaunt to Jervis Bay? Be it coffee ...
Tours & Packages for Jervis Bay
Join the whales in the water with Dive Jervis Bay swim with the whales tour. The four hour trip includes all your required gear and refreshments served onboard. Peak season for whale watching and swimming is September until the end of October. Dive Jervis Bay also offer scuba diving courses for those ready to take the plunge.
Book a local charter boat with Dolphin Watch Cruises to see the resident bottlenose dolphins at play. They also offer a two hour Seal and Seacliff eco cruise from November to April which will take you out to one of the biggest seal colonies in NSW and explore the marine caves of Jervis Bay's towering sandstone cliffs.
Jervis Bay Kayak and Paddleboards have all the equipment you need available for hire, including kayaks and stand-up paddleboards as well as lessons and kayak tours.
Valhalla offers a range of horse riding adventures to suit all levels of experience, including pony rides, horse rides along bush trails and day camps for kids during school holidays.