Our Tips On Your Australian Ski Holidays
Check out the articles below for more information on how to have a great Australian Ski Holiday. However, here are our tips in helping you plan your next snow holiday.

Weather
A great starting point when the seeds of a ski trip are first sewn in your head. Check out the Snowy Mountains forecasts on www.bom.gov.au – the Bureau of Meteorology's website. This will give you a strong indication of where things are headed three to four days out. Note the BOM tends to be conservative when predicting snowfalls.
More speculative, but frequently worth a look, is the weather forum on www.ski.com.au. They may be amateurs but this lot take their forecasts pretty seriously. People such as "The Frog" are quite reliable and will often make a prediction up to two or three weeks out from a significant weather event.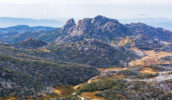 In tracking the best conditions, look for deep low-pressure systems coming across the great Australian Bight. If the BOM predicts snow down to 1000 metres, start packing.
Chains
Bad weather often means good skiing – it also suggests chains may be required for the car. You have to carry them on the way to the Victorian resorts, while you can easily get stuck at Perisher without them. Thredbo (1365m) has the lowest resort elevation of the major ski areas but chains will be needed during the big storms. It's a good idea to test that they fit your tyres before you actually need them.
Rental stores
Consider hiring any gear at your departure point or at a smaller feeder town – it will invariably save you time and money.
Driving
No lectures here, just a simple tip: if you are leaving from a major city such as Sydney or Melbourne, particularly on a Friday, try getting away before 3pm. It could save you a couple of hours.

Flying
Later in the week is always a gamble and sometimes an expensive one. Your odds are generally better midweek.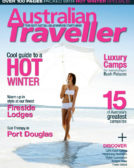 Enjoy this article?
You can find it in Issue 16 along with
loads of other great stories and tips.