Imagine a city boasting the charm of rural Australian life mixed with rich textured Victorian colonial history… and the expansive wonder of an African safari. Yes, you read that right. Dubbo is a place that refuses to be boxed in so it's no surprise it's one of the country's fastest-growing inland cities.
It also plays host to over half a million travellers per year, each coming from across the globe to enjoy the easily accessible family entertainment, tantalising farm-to-table restaurants and awe-inspiring nature. Don't believe us? Six visits from the British royal family since the 1920s can't be wrong.
Here's a guide to get you started on your first Dubbo adventure…
Getting to Dubbo
Getting to Dubbo is all part of the fun. It's approximately five hours drive from Sydney, which means you can either smash out the journey in one day or take your time, stopping for scones and vintage shopping in the romantic Blue Mountains town of Leura. Followed by a touch of wine tasting in the acclaimed foodie town of Orange.
NSW TrainLink also runs daily services from Sydney's Central Station directly to Dubbo, perfect for those who prefer to let someone else take the wheel and simply sit back and enjoy the scenery.
There are also direct flights to Dubbo from Sydney, Melbourne, Brisbane, Newcastle and Canberra.
Things To Do in Dubbo
Wildlife Encounters
We know lions, tigers, and sun bears aren't exactly something you would normally equate with many rural Australian cities but Dubbo doesn't play by the rules. Taronga Western Plains Zoo has been inspiring visitors for over 40 years, showcasing hoards of elephants, cheetahs, zebras and even Sumatran tigers along wide expansive enclosures that feel as close to their natural habitat as possible. What makes it so special though is that it's also been designed for maximum close contact (as safely and humanely as possible, of course), fulfilling guest's wildest safari dreams without ever needing to leave the country.
Looking to linger longer? Book a Zoofari Lodge experience to really up the wild factor with a choice of 15 luxurious tent-style accommodations offering animal and bushland views.
Historic Attractions
Getting to the heart of Australian history doesn't get quite as affecting (and sometimes spooky) as it does at Old Dubbo Gaol. This heritage-listed structure once housed some of the country's most notorious male and female prisoners but now stands as a monument to a bygone early settler era. Twilight Tours introduce the harsh and dark moments of life in the 19th century with an added immersive theatrical twist. Meanwhile, those with a soft spot for the supernatural are invited to join a Beyond The Grave Tour (for 16 year-olds and over), using EMF readers to communicate with spirits of condemned prisoners.
To shake off some of the goal's eerie energy, visit to Dundullimal Homestead, one of the oldest and best-preserved homes from the mid-1800s. The formerly isolated property is open to the public and provides an insight into rustic Australian life, complete with blacksmithing forge, sunken 'cool room' and sandstone stables.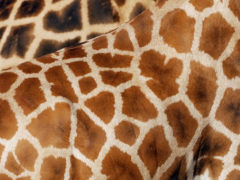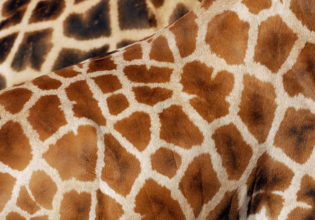 Dreaming about going on an ethical African safari? Here's how to experience one in style, in your own backyard. With ...
Best Time To Visit Dubbo
Dubbo enjoys pleasant weather all year round, however late winter and spring is when the city shines.
The annual DREAM (Dubbo Regional Entertainment Arts and Music) Festival runs each October, providing the stage for a diverse range of curious, quirky and creative events. Travellers to Taronga Western Plains Zoo will appreciate the milder temperate heat from late August to late November.
Choosing Where To Stay in Dubbo
Luxury Accommodation
Much like Dubbo itself, the accommodation options here range from the quaint and historic, such as Ranelagh Bed and Breakfast, to all-out zoological adventures straight from Out Of Africa, at Taronga Western Plains Zoo. Both offering their own takes on luxury experiences, with Ranelagh serving up traditional colonial-inspired décor and lush country gardens. While, Zoofari has priceless views of free-roaming giraffe and antelopes directly from your deck.
Hotels and self-contained
Families looking for that perfect mix between offbeat safari experience and the flexibility a self-contained apartment will love the Savannah Cabins at Taronga Western Plains Zoo. Each cabin sleeps up to 6 people and contains a full kitchen ready for cooking at home. The best part? Most Savannah cottage packages include zoo entry in the price so you can come and go as freely as the animals.
Quest Serviced Apartments provides a relaxed well-appointed haven for those keen to enjoy everything the centre of town has to offer, with Old Dubbo Gaol, Dubbo Regional Theatre and Japanese Gardens situated close by.
Camping and Glamping
Taronga Western Plains Zoo offers an affordable camping option but not as you know it. Billabong Camp on the zoo's new 'Pride Lands' has everything a couple or family could need to feel off-grid without roughing it too much. Each three-man tent includes all bedding, welcome drinks, dinner and supper, buffet breakfast and two day entry to the zoo. Extra excitement comes at dusk with the lions roaring at the sky as the soundtrack.
Dubbo Tours and Packages
While there's plenty to enjoy in Dubbo, if you're up for short half-hour drive you'll be rewarded with a mysterious calcite cave system in the town of Wellington. Wellington Caves and Phosphate Mine runs daily exploration tours through Cathedral Cave, the Gaden Cave and Phosphate Mine, which also houses ancient megafauna fossils.
On completely the opposite end of the scale Dubbo Observatory Tour invites budding astronomers on an entertaining 75-minute guide to the galaxies and planets often not visible to the naked eye.
Top Places To Eat in Dubbo
A full days safari calls for a hot breakfast and according to locals the best place in town to fuel up is Press located on Bultje Street and famous for its deluxe bacon, blue cheese and avocado roll. Though it's not just about the food, here a lush jungle-inspired seating area awaits, setting the scene for a perfect morning.
Eager to finish see the day off in style? After a long walk through the zoo you definitely deserve it. Book a table at Veldt Restaurant, also on Bultje Street. Veldt is often regarded as Dubbo's top eatery thanks to its artfully presented dishes and second-to-none service.