Spot the street art on Bendigo's artist walk, stroll along the wide streetscapes past grand buildings erected during the Victorian city's gold rush era, and step further back in time at the Dja Dja Wurrung Talking Tram to hear the story of Bendigo's first people. Prepare yourself for a culture-packed trip in Bendigo as you explore the fascinating breadth of historical and cultural experiences and indulge in the abundant culinary journeys on offer.
Getting to Bendigo
Bendigo is about a 90-minute drive north of Melbourne. Travel by train on the express V/Line service from Melbourne's Southern Cross Station to Bendigo in just over 90 minutes. Alternatively, you can fly between Bendigo and Sydney with Qantas (Bendigo's town centre is just 5km from the airport).
Top Things to Do in Bendigo
History & Culture
The land has been home to the Dja Dja Wurrung people for thousands of years – long before European settlers claimed it for farming – but it was the alluvial gold rush of the 1850s that transformed Bendigo into the multicultural melting pot it is today.
Take a self-guided walking tour of the town or join a heritage guided walking tour to explore Bendigo's iconic historical sites. Begin the tour at the Visitor Centre, make your way to the Bendigo Town Hall, book ahead to enjoy high tea at Fortuna Villa, and marvel at the Sacred Heart Cathedral (the second tallest church in Australia).
Learn about Bendigo's Chinese history and culture at the Bendigo Joss House Temple and the Golden Dragon Museum. Head underground to explore the shafts and tunnels of Central Deborah Gold Mine for a taste of what it was like in Bendigo in the 1850s during the gold rush times.
Jump on board Bendigo's Vintage Talking Trams for an interactive history lesson. The hop-on, hop-off tour weaves its way through the city, stopping at Bendigo's main attractions, eateries, art and shopping precincts.
The Ulumbarra Theatre (which means 'gather together' in the language of the Dja Dja Wurrung people), was once the historic Sandhurst Gaol but now holds both national and international performances. Join a guided tour, watch a show, and view the mural of Akira Kelly and the ancient three Dja Dja Wurrung Scarred Trees that have been installed in the theatre.
Attractions
Begin at View Street arts precinct: the beating heart of Bendigo's arts scene. The city's artistic expression oozes out of laneways, studios and galleries. Absorb yourself in the Bendigo Art Gallery's impressive permanent collection (featuring Bill Henson, Emily Kame Kngwarreye and more) and explore the travelling international exhibitions on display.
Meet the artisans, makers and designers along Bendigo's artist walk as you peruse their studios and take in the street murals along your travels. Feeling inspired? Stop by Bendigo Pottery to create your own wares in Australia's oldest running pottery house.
Catch a performance at The Capital, which was once the Sandhurst Masonic Hall (built in 1873) and is now home to Bendigo's performing arts centre. Comedians, local theatre groups and The Russian National Ballet have all performed within its walls; affording you a wealth of entertainment options to choose between.
Time your visit to coincide with the annual White Night event in October to immerse yourself in Bendigo's best performances, films, music, dance, art exhibitions and light installations.
Take your time wandering the 60 acres of tree-lined walkways, playgrounds, statues, the fernery and the historic conservatory in Rosalind Park. If you're up for a physical challenge, walk or cycle part (or all) of The Goldfields Track, a 210-kilometre trail between Bendigo and Ballarat that weaves its way through central Victoria's gold rush towns.
Take a day trip to the charming town of Heathcote, a 30-minute drive from Bendigo's town centre, to partake in some of the state's best Shiraz offering from the wine region's cellar doors. Before you head back to Bendigo, wander down the main street to admire the heritage buildings, refuel at one of the quaint cafes or if you find yourself so inclined, spend the night and rise early to make the most of the walking trails and stunning Pink Cliffs found in the forest just beyond the town.
For Kids
The famous Bendigo Easter Fair transforms Rosalind Park and the surrounding streets into a family-friendly festival of roving performers, markets, stage shows, live music, carnival rides and hands on activities.
For year round entertainment, kids can explore more than 100 exhibits at the Discovery Science & Technology Centre – don't miss the outer space planetarium. A day out at Confectionery Capers will test kids' lateral and creative thinking and indulge their tastebuds, or they can embrace their adventurous side at The Zone Fun Park with paintball, laser tag, skating, go karting, golf and slot car racing. Alternatively, challenge the family to a game of ten pin bowling at the Bendigo Bowling Centre.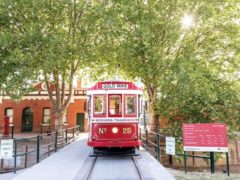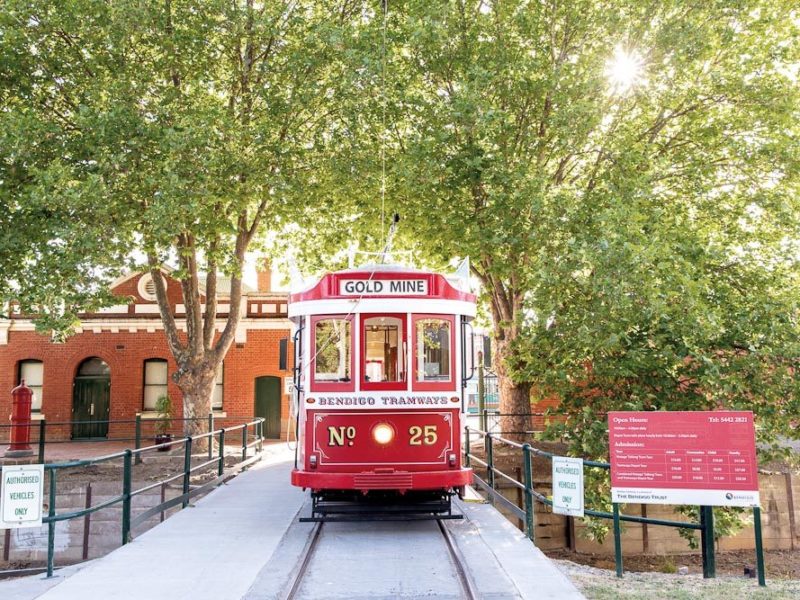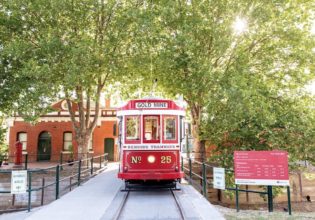 Megan Blandford finds that Bendigo's rich creative and food scene is just getting started. There's an echo of footsteps on bl...
Best Places to Stay in Bendigo
Hotels & Motels
The Hotel Shamrock has stood majestically in the heart of Bendigo for over 100 years. The luxurious accommodation features deluxe and executive rooms, spa suites and one bedroom suites in addition to family rooms – all stylishly appointed with high ceilings, marble floors and fine linen. The grand four-storey building also boasts an indoor swimming pool and gym, restaurant, beer garden and sports bar.
Quest Bendigo Central offers stylish, spacious and well equipped serviced apartments within walking distance to Bendigo's town centre. Choose between a studio, one, two or three bedroom apartments.
Enjoy views of Lake Weerona during a stay in the luxurious apartments and king suites at Quality Hotel Lakeside. The accommodation is 1.5km from the Bendigo CBD and is the perfect place to base yourself for a relaxing weekend or longer break just outside the action of the city.
Holiday Parks, Camping & Caravanning
The 4.5 star Gold Nugget Tourist Park offers fully contained units and ensuite sites for caravans or tents to suit a range of budgets. Located just 10 minutes outside of town, you'll have access to free Wi-Fi, a tennis court, large camp kitchen, and entertainment for the kids that includes a giant jumping pillow, playground, heated pool, games room, and mini golf and go carts.
Big4 Bendigo Ascot Holiday Park is the closest holiday park to the centre of town and offers a mix of accommodation options that include luxury villas, cottages, and grass and slab powered and unpowered sites for camping and caravanning. Kids can make use of the swimming pool, spa, mini golf course, indoor games room and outdoor play areas.
Balgownie Estate offers a luxurious glamping experience within a hidden winery retreat. Choose between 5-metre bell tents – all 10 are air conditioned with bedding, a private deck and outdoor seating – and the 5 open plan safari tents, featuring a kitchenette, alfresco bathtub and ensuite.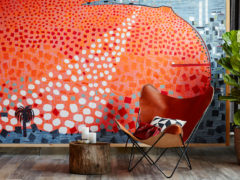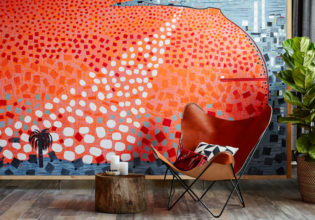 So you want to live an artist's lifestyle but aren't ready to give up your day job, nice sheets and fancy toiletries? In Bendi...
Restaurants & Pubs in Bendigo
Start your culinary journey through Bendigo on Chancery Lane. Park yourself at The Dispensary Bar & Diner, pick up the beverage bible (consisting of roughly 100 craft beers, 80 single-malt whiskies, 50 cocktails and 60 gins), choose your poison then round out the experience with a selection of dishes from the modern Australian menu.
Return to the hipster laneway for brunch at El Gordo, the Spanish restaurant is a café by day and tapas bar by night. The breakfast burrito with scrambled eggs, gypsy ham, chorizo, roasted peppers, mushroom and chipotle aioli comes highly recommended – as does the coffee.
Break the fast with a breakfast board overflowing with crumpets and honey, bircher muesli and a mini Benedict on a toasted muffin enjoyed in the shaded courtyard of Quarry Hill Café & Larder.
Try the lemon meringue waffle and order large cup of the exceptional coffee at Spring Gully General Store. The café crowds flock to Percy and Percy for the coffee – not only is the brew top notch but what's not to love about the additon of a Tiny Teddy on the side? But it's the breakfast fare that keeps them there. Try the chai winter spiced porridge topped with toasted pecan and fresh banana.
The best of Bendigo's brunch scene continues at The Good Loaf Sourdough Bakery & Café, where nearly everything on the menu has been designed to hero the bakery's sourdough (it's also contained within a heritage-listed former Beaurepaires building).
Harvest Food & Wine describes itself as an all-day eating house, and one taste of the cheese-stuffed buttery croissants or the daily rotisserie roll packed with roast pork, crackle and quince relish will have you glued to your seat wanting more.
Meat-lovers should head straight to The Woodhouse (awarded the 2020 Age Good Food Guide People's Choice restaurant) to taste the delicious smokiness and unique flavours that develop as the chefs grill the finest cuts of meat over local redgum.
You'll find the hatted Masons of Bendigo contained within a former glass factory. The restaurant champions local produce: almost everything on the menu has been sourced within a 100-kilometre radius of Bendigo and the wine list is exclusively Victorian. Order the Roaming Lunch for a selection of seven dishes from the exhaustive menu that will give you a well-rounded experience of all that's on offer.
Meet for a cocktail at Bendigo's first rooftop bar, Nimbus. Throw back a beer with mates tucked away in Handle Bar's hidden beer garden. Follow the locals to The Old Boundary Hotel or the iconic Hotel Shamrock for a pub feed and a drink (or two). Keep it classy at Wine Bank of View and partake from the extensive range of domestic and international wines inside a heritage-listed bank building hailing back to 1876.
Tours & Packages Bendigo
Self-drive your way through the historic towns of the Goldfields through Ballarat, Creswick, Daylesford, Castlemaine, Maldon, Bendigo, Maryborough, Avoca, Ararat, and Stawell. Alternatively, you can join a guided bus tour for 1 hour, half day or full day tours through Maryborough and surrounds.
Take the Golden Nugget Bendigo Discovery Tour to explore Central Deborah Gold Mine, Chinese Joss House, Chinese Museum, Bendigo Pottery, the Talking Trams, wineries and more.
Immerse yourself in the gold rush era with a tour of the Central Deborah Gold Mine. Choose between the Nine Levels of Darkness (228 metres underground), Underground Adventure (85 metres underground), the Mine Experience (61 metres underground) or stick to the Explore the Surface tour for those not keen on venturing down into the mines.