One of Canberra's oldest suburbs, inner-city Braddon is on the up: its light industrial edge merging with creative cafes, funky design stores and forward-thinking architecture to create a hotbed of cool.
While the general perception of our national capital skews towards the staid, due in large part to the profusion of politicians and public servants going about the serious business of running the country, Canberra is going through a serious style reboot that is being played out away from the halls of power on the streets of its burgeoning neighbourhoods and precincts; Lonely Planet included the city on its list of the top 10 cities in the world to visit in 2018, and it has been cropping up on quality-of-living lists for years now.
At the heart of this urban vitalisation is the inner-city hub of Braddon. While only settled in 1922, Braddon is, in fact, one of Canberra's oldest suburbs: the Federal Capital Territory (later named the Australian Capital Territory) was officially created on 1 January 1911, and even up until the 1950s there was limited housing and cattle regularly grazed on the grounds around Parliament House. Like many suburbs in Canberra, Braddon was named after a politician, in this case Sir Edward Braddon, a Federalist, legislator and participant in the writing of the Australian Constitution. And while it contained some housing, it became one of the first light-industrial areas in the city, developing into a centre for car dealers and factories.
The suburb has been the instigator of change since the car yards started moving out and hip roasters and cool cafes started filling Lonsdale Street nearly a decade ago, led in no small part by native Canberrans returning to their hometown after living in the likes of Sydney and Melbourne, lured by affordable house prices and the lack of big-city gridlock. Braddon now boasts a clutch of architecturally interesting residential developments like Nibu x Palko and Ori that sit cheek to jowl with repurposed industrial and light commercial spaces.
On sunny weekends locals make a beeline for the suburb to drink coffee that would put Melbourne to shame, eat in cafes and restaurants that rival Sydney's for quality and to enjoy its unique 'small city' vibe.
Canberra creative Brian Tunks is celebrating 21 years of producing divine ceramics under the Bison name; his pieces come in a rainbow of hues and have a deliciously tactile, organic quality. Tucked into the architecturally impressive Nibu development, this airy, pared-back space showcases a range that includes Tunks' signature plates, deep mixing bowls and tea bowls, as well as newer designs in glass (generous vases and streamlined glassware) and fabric (table runners, tea towels).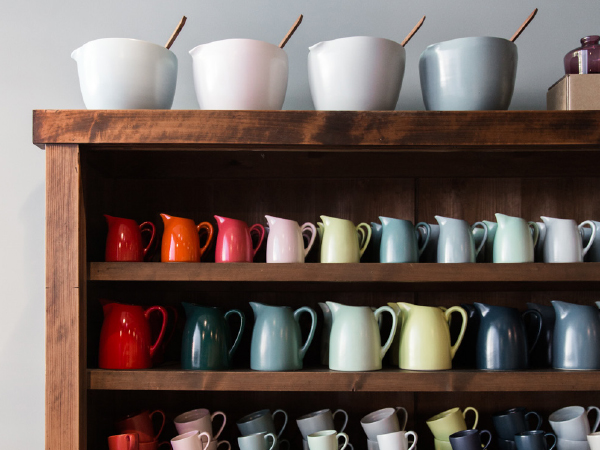 A cosy space anchored by a bright mural dominated by its namesake bird, the peacock, this eatery has a solid all-day cafe menu for those flocking here from 7am until 3pm, and interesting Latin American-influenced cocktails to accompany the dinner menu from 5.30pm till late.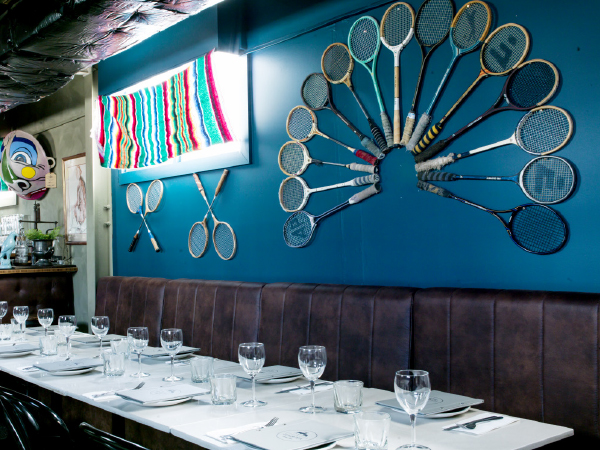 A light, bright eating space with a cool Scandi vibe running through the interiors and the food, Rye is the perfect spot for breakfast or a longish lunch (the drinks menu features great wines and gins with house-made tonic that are worth lingering over). The menu is a healthy hybrid of Danish dishes and pan-Asian influences produced in generous servings: the perfect example is the must-order Japanese salad of steamed salmon with brown rice, baby spinach, snow peas, cucumber, pickled carrot, egg and togarashi seasoning with a side of avocado.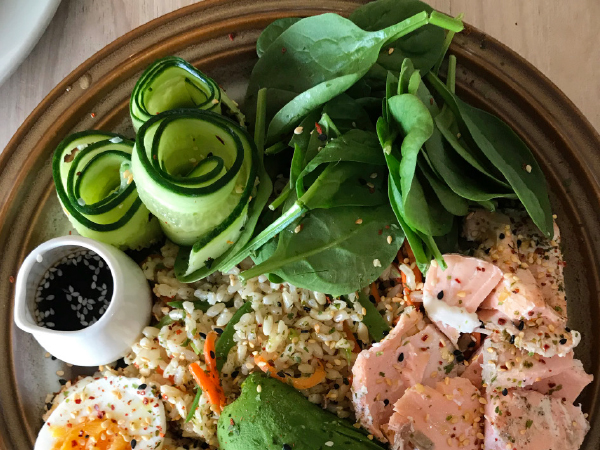 A neighbourhood dare not call itself hip unless it has a suitably funky burger joint to crow about; Grease Monkey is Braddon's. Set up in an old mechanic's garage, Greasy's as it is affectionately known, has a menu of sky-high burgers, greasy fried chicken and rib-sticking snacks (think truffle mac 'n' cheese, jalapeno poppers and hot wings) that can be chased down with a shake or beer on tap. There's a DJ on Friday and Saturday nights.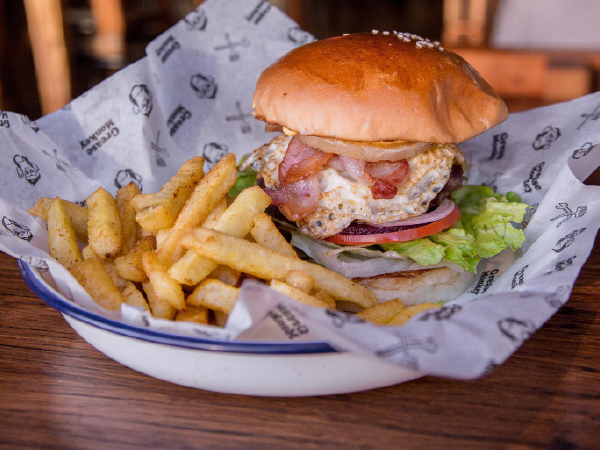 The floral arrangements that come out of Lonsdale Street store Moxom + Whitney are as exuberant as its owners themselves, Lou Moxom and business partner Belinda Whitney. Their whimsical terrariums that come complete with miniature figures planted among the greenery, ranging from Batman to star-crossed lovers, will make you smile too. You can even join a class to learn how to make these lush little worlds, as well as gorgeous bouquets, yourself.
Koji Collection
Secreted away inside the Palko development, Koji Collection is a streamlined space filled with Korean streetwear and cult beauty products that you are unlikely to find anywhere else, all gathered together by owners Chloe Kim and Lucas Choi, originally from Korea themselves but now calling Canberra home. 0421 499 907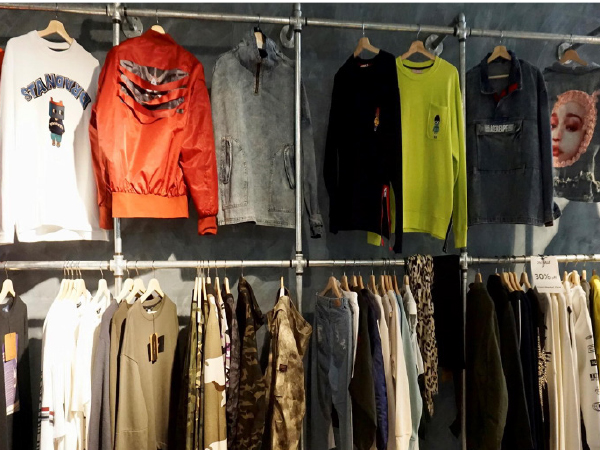 Brother and sister duo Paul and Jessica Ghaie decided to open their first Blackhearts & Sparrows wine store outside of their native Victoria smack in the heart of Lonsdale Street. The fit-out features a wall of terracotta pipes into which are tucked interesting wines and brews from across Australia and the world ('the small and unique, the weird and wonderful, and the downright delicious' as they describe it), all tried and tested by Paul, Jessica and their team before being offered up to their customers.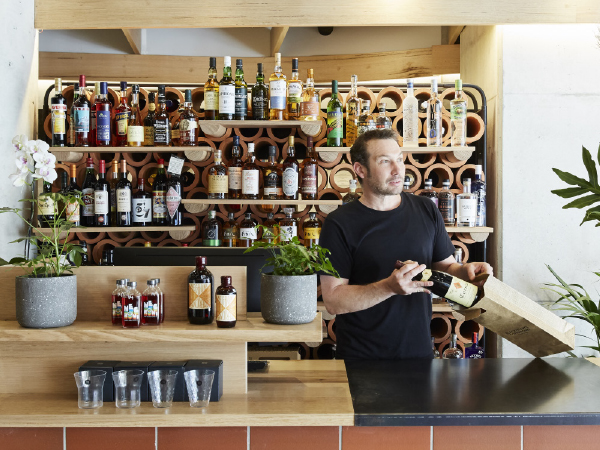 This boutique is where style-savvy Canberrans head to get their fix. Behind the vibrant window collage complete with pink neon sign, the space is filled with a rollcall of decidedly fashion-forward international and Australian designers and labels, from McQ by Alexander McQueen and Vivienne Westwood to Romance Was Born and Ellery.
Hive
Located in the Ori development, Hive features a considered curation of collectibles, curios and gifts that run the gamut from homewares and fashion pieces to stationery and jewellery, many by local artists and creatives. There is so much to see and dig through that even a cursory browse lasts a while.(02) 6247 5166