Affordable Australia – AT's best ten hotels, motels and backpackers under $100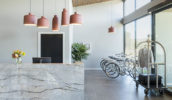 1. Hotel Northbridge, WA
The inner city Perth suburb of Northbridge is a pocket of pure urbanity in the wild west, its streets paved with bronzed beauties leaving lipstick marks on latte glasses outside trendy restaurants. Surely any half-decent hotel will come with a hefty price tag. Not true. The Hotel Northbridge has a budget wing, known as the Travel Lodge, where you can grab a double room for just $60. Okay, so they're a little Spartan and you share facilities with your fellow budget-smugglers, but as obsequious real estate types will insist on chanting, it's all about location, location, location. If you're feeling flash, midweek Luxury Spa Packages go for $149 per night (for two in a standard queen spa room on the ground-floor).
WHERE: 210 Lake St, Northbridge.
PHONE: (08) 9328 5254
WEBSITE: www.hotelnorthbridge.com.au
2. Bunk. Brisbane
One of the new breed of hostels where the high falutin' style is emphasised (and advertised) as much as the low tariffs, Bunk is sharp-edged and eye-achingly cool. It sets out to be all things to all people, and within its futuristic walls you'll find everything the modern traveller craves (from high speed internet to an on-site travel advisory service), all set to an ambient soundtrack. Outside the door is funky Fortitude Valley buzzing with cafes, bars and nightspots, while inside the rooms are similarly dressed to impress. Doubles start at $75 per night (or for a real treat, take a New York-style loft apartment for $120 per night). All the rooms (even dorms) are en suite and mercifully air-conditioned. The attached bar, Birdee Num Num, isn't your standard hotel boozer. It features a swimming pool and is the scene of all sorts of backpacker-style promotions and high jinx.
WHERE:  11–21 Gipps St, Fortitude Valley, Brisbane
PHONE:  1800 682 865
WEBSITE: www.bunkbrisbane.com.au
3. Mariska B&B Beach House, Yanchep
AT NOTE: We're sad to announce that as of September 2008 Mariska had closed the doors of her wonderful beach house 55km up the road from Perth. But we include these details below for posterity, and to maintain the convenient numbering of our Top Ten!
Dutch host Mariska, who designed the timber-pole place herself, said "the beach house offered a feel of luxury for a reasonable price." Hard to argue with that, especially when a single person could stay in a double room for as little as $40, and couples could get them for $65. The rooms (named Sun, Flower, Passion, Blue and Ocean) were individually and exquisitely decorated. When you weren't hanging loose in a hammock, enjoying the solitude of the remote beach or exploring the Yanchep National Park's wildlife, caves and Aboriginal heritage, you could get all bendy with it in a yoga session or unleash your creative side in a mosaic-making workshop.
WHERE WAS IT? 14 Oldham Way, Yanchep
4. Annie's Adelaide Hostel
Annie's place, a few blocks away from the holy heart of the city, is a 137-year-old sandstone number with ceilings high enough to swing a cat around your head (mind the chandelier). The staff are chirpy and the standard is very high – the only stains you're likely to find are on the lovely original windows. Double rooms with shared facilities start at $60 per night, but since en suite rooms are five bucks more, why not spoil yourself? Try for rooms 9, 13, 14 or 15, which all boast bathrooms with a real bathtub and full-length mirror. Brekkie is included. The people behind Annie's also have a quality outfit in Alice Springs.
WHERE: 239 Franklin St, Adelaide
PHONE: 1800 818 011 or (08) 8212 2668
5. The Dolphin Resort, Shark Bay
Ever dreamed of being joined for breakfast by wild dolphins or accompanied throughout the grounds of your resort by an inquisitive six-foot emu? If so, perhaps you should eat less cheese before bed. Or you could try shacking up at the Dolphin Resort in Shark Bay's famous beach resort, Monkey Mia. There's a big choice of sleeping arrangements here, but for our porpoises the shared en suite rooms offer the best quality for your dollar. For $74 per night, couples get their own double room, and will share bathroom facilities with just one other neighbouring room (and only if that's occupied). Not bad. And where else can you climb out of bed, wander to the beach and hand-feed the local sea life.
WHERE: Monkey Mia, Shark Bay
PHONE: 1800 653 611 or (08) 9948 1320
WEBSITE: www.monkeymia.com.au
6. Blue Mountains YHA, Katoomba
In the ephemeral haze of Sydney's World Heritage back garden is a hostel with a difference. For starters it has its very own ballroom, complete with a roaring open fire. The art deco building (a former cabaret hall) is listed by the National Trust, and the set-up has bagged numerous awards. To feel like a king, while trying to hide your innate nerdy tendencies, give the giant chess set in the garden a run. The positioning is its crowning glory though: it's perfectly poised to project you into the hilly blue yonder, where you can arrange such adventures as abseiling, canyoning, mountain biking and Jenolan cave tours. Doubles and twins start at a very tasty $72 per room (family en suites are $116), and you can save more by taking advantage of communal cooking facilities.
WHERE:207 Katoomba St, Katoomba
PHONE: (02) 4782 1416
WEBSITE: www.yha.org.au
7. Glenferrie Lodge, Sydney
If you believe the sunny sentiments of this country's biggest cultural export, Neighbours, everybody needs good ones. Well, how about having the PM as your cobber from across the street? Sure, getting an eyeful of Johnny on his ritual morning strut mightn't be everyone's complimentary cup of English breakfast tea, but you can't deny the allure of Sydney's sexy north shore. Recently renovated, Glenferrie offers 3-star budget lodgings in a variety of rooms, with good doubles starting at $99 a night. Shared bathrooms, but there are loads and the place is spotless. The free hot breakfast will provide you with a great foundation for a day of Sydney exploration.
WHERE: 12 Carabella St, Kirribilli, Sydney
PHONE: 1800 121 011 or (02) 9955 1685
WEBSITE: www.glenferrielodge.com
8. The Arts Factory, Byron Bay
In Byron, it's hardly surprising to find a place that's both hip and hippy-friendly. Formerly a pig slaughterhouse, these days The Arts Factory treats visiting babes far more gently. In between saunas and sipping drinks at the Buddha Bar you can join yoga classes and learn to play the didgeridoo. Dorms can be loud, but there are better sleeping alternatives – alternative being the operative word. You could discover your inner Pocahontas by sharing a teepee with up to nine other braves, or enjoy a self-contained poolside "Cube" ($249 for three nights), a canvas hut "Island Retreat" on a tea tree lake ($219 for three nights) or cuddle up in the en suite "Love Shack" ($279 for three nights).
WHERE: Skinners Shoot Rd, Byron Bay
PHONE: (02) 6685 7709
WEBSITE: www.artsfactory.com.au
9. The Nunnery, Fitzroy
Teasingly positioned between the bright lights of the Melbourne CBD and the dim sultry glow of too-cool-for-school Fitzroy and Brunswick, the Nunnery is a genuine backpackers' but without the trappings of hectic hedonism that can test people's patience. Back in 1888, the Daughters of Charity (an order of nuns) were the wimple-wearing bunk-warmers in this gorgeous Georgian building, which retains its stained-glass windows and rich furnishings. Couples can take a deluxe double room here for $95 a night, or a standard room for $85. Just across the road there's a lovely little boozer called the Pumphouse.
WHERE: 116 Nicholson St, Fitzroy
PHONE: 1800 032 635 or (03) 9419 8637
WEBSITE: www.nunnery.com.au
10. Base, St Kilda
When the St Kilda branch of Base opened they modestly labelled themselves "the most modern, state-of-the-art hostel ever built." Big claim, but cynics were silenced with one glance at the floor of the RedEye Bar, where live goldfish swam around beneath the feet of people dancing to DJs and live music. Those fish have been removed, but the place retains its über-trendy feel. Wedged between the Acland and Fitzroy St hotspots, double en suite rooms cost from $95 per night. Girl-only lodgings are available in "the Sanctuary", which boasts such cunning get-them-in extras as hairdryers.
WHERE: 17 Carlisle St, St Kilda
PHONE: (03) 8598 6200
WEBSITE: https://www.stayatbase.com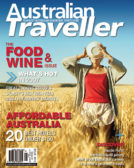 Enjoy this article?
You can find it in Issue 13 along with
loads of other great stories and tips.