Long-time locals guide Megan Blandford around Victoria's beautiful and beguiling Beechworth, the popular town that's still giving up its secrets.
Travel writers aren't supposed to use the term 'jaw-dropping' anymore: it's too clichéd.
So, in describing the moment I first drove into Beechworth, I can only tell you that my mouth opened with surprise. I'd just found Victoria's most beautiful town, and the more I explored the more I fell in love.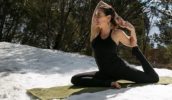 Its historic streetscape is strikingly beautiful, but there's more to this place than the impeccably maintained stone structures; the buildings are a mere stage to the town's play. To fall in love with a place, it has to have that indescribable something, and whatever that something is, Beechworth has it in spades.
The town has experienced many changes over the years, going from indigenous settlement to gold mining and bushranger country. Its most recent reinvention is as tourist haven, managing a delicate balance between celebrating its past and becoming one of the most soulful regional towns you'll find.
Many think of 'Beechie' as home to food, wine and history, but the locals have a few more secrets tucked away. Find those, and you'll see why the nation's love affair with this beauty is only just beginning.
Laneway to craft beer heaven
Hidden behind the Ford Street shops is a 150-year-old coach house where Ned Kelly used to park his (stolen) horse while drinking at the pub. Now, a wander down the Melbourne-esque laneway reveals one of Beechworth's most loved exports: Bridge Road Brewers.
With the famous armour emblazoned on its labels as a nod to the town's most recognisable figure, the craft brewery is packed with locals and visitors during summer.
Here, it's all about sitting back with a beer, local wine or cider, sharing a wood-fired pizza and chatting to friends. Such is life.
Owner and head brewer Ben Kraus, who's lived in Beechworth his whole life, says the best-kept secret is that all the fun is so close to town.
"Getting outdoors is easy for some mountain biking, road biking, walking at the gorge or swimming in the lake," he says.
"It only takes two minutes to get to everything: there's no hassle and no traffic."
To take Kraus's advice, you can hire a bike from the brewery (for free), and cycle around Beechworth's historic streets to take in all the nearby sights.
Eating where the locals eat
There are two main streets in town, but what's packed along these thoroughfares makes Beechworth feel a lot bigger than it actually is. Browsing the shops, cafes and museums can easily fill a day or more; you'll be trying on clothes, enjoying a wine (or two), tasting honey, eating sweets, shopping for antiques and revelling in quirky finds.
I pause to take it all in at The Provender, a cosy cafe, wine cellar and gem shop, and ask owner Sue for some dinner tips as the locals recline around us in antique chairs, solving the world's problems.
"I had a beautiful meal at Provenance," she smiles. "It's regarded as the best restaurant in town."
Provenance proudly sits in an old bank built in 1856, and consistently receives Good Food Guide acclaim. Head chef Michael Ryan combines his Japanese-inspired style with local produce, a degustation that people travel here to experience in its own right.
"It's a menu that reflects what I'm really interested in, my experiences and background," Ryan says.
I swish my pinot noir (matched perfectly to a tender soy-milk pork with fermented pumpkin and burnt garlic oil) in my glass, and consider what a chef might love about the area.
He says it's a given that he's passionate about local produce, but if you want a real secret then the lesser-known parts of Beechworth's past are worth checking out.
"The mining and Chinese history is really fascinating around Eldorado, Spring Creek and the Woolshed. There are some good walks out there, too," he says.
The Woolshed Valley's mysteries
And so, on Ryan's suggestion, I find myself in the depths of the Woolshed Valley, a five-minute drive out of town where the water is the only thing in a rush.
When you first experience the roaring Woolshed Falls, you won't believe you're still in Victoria; with deep brown and red granite, and the heat of summer in full swing, you might wonder if you're actually in the Kimberley.
There are a few things that you just have to do here, and the first on the list is swimming in the pools at the waterfall's top. Soak up the coolness with locals who have cleverly brought their eskies along, before setting off and sightseeing some more.
The valley itself is filled with intrigue. A map from the visitor's centre directs your drive to all the Kelly gang-related sites and gold mining history. For fossickers, this place is still a rich location to enjoy their hobby: they say just about any dirt you dig up here still holds some colour.
The eight-kilometre return walk along Spring Creek is another option, traversing through paddocks and mining areas (don't step off the track: there are still open shafts), from waterfall to waterfall.
Indeed, Woolshed isn't the only breathtaking falls in the area, and the pools of the gorge's Cascade Falls are like little spas watching over the valley.
And, with spas on my mind, I decide the next stop should be a little self-guided indulgence.
Spa time – going crazy for relaxation
Known as one of Victoria's spookiest spots, the site of the old Mayday Hills Lunatic Asylum is now an estate of varied and wonderful activities from archery to drinking at a pub. The Spa Beechworth is housed in the grand old administration building, set among the 100-year-old, 11-hectare gardens.
Settling in for a massage is a must, but don't forget to explore the asylum, too. "If these walls could talk, they'd scream," says the ghost tour leader of the tragedies that occurred here.
You can always do it during the day if horror isn't your genre; let's just say it took one signature to be admitted and eight signatures to be released.
Fortunately, doing time in Beechworth is now a pleasure – although you may not be ready to be released from its clutches as the weekend comes to an end.
The details: Beechworth
Getting there: Beechworth is a three-hour drive from Melbourne or six hours from Sydney, an off-shoot from the Hume Highway.
Staying there: For self-contained try One On Last, 1 Last Street or the beautiful B&B at Finches, 3 Finch Street.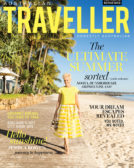 Enjoy this article?
You can find it in Issue 66 along with
loads of other great stories and tips.