The smallest marsupial is no longer extinct! You can find most 40 of these little rare creatures at the nature reserve near Two Peoples Bay.
At Two Peoples Bay in southwest WA in 1994, a PhD student by the name of Elizabeth Sinclair and her field assistant Bridget Hyder made an astonishing discovery while studying quokkas in the region. Or perhaps that should be a rediscovery, since they actually found what turned out to be a few Gilbert's Potoroos that were thought to have become extinct 115 years earlier!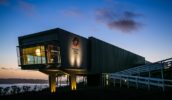 The beautiful nature reserve at Two Peoples Bay is now the only area in the world in which at most 40 of the rare marsupials live. But, in the rarity stakes, at least they're not alone. The noisy scrub-bird was also rediscovered here in 1961 after having been unrecorded for 72 years. A recovery program has seen the bird's population increase from about 100 in the 1960s to more than 1900 today. The bird is consequently one of the icons of WA's nature conservation initiatives, since it's still considered an endangered species.
A new Interpretive Centre welcomes nature lovers, as well as some amazing walks at the gorgeous Little Beach and Waterfall Beach. Turn to page 48 to learn more about this unique and beautiful area of Australia.
WHERE // The Two Peoples Bay Nature Reserve is 35km east of Albany in southwest WA. Go to www.potoroo.org to learn more and even donate some money to this worthy cause.
DID YOU KNOW? // The call of the noisy scrub-bird is almost painfully loud at close range. Its rediscovery in the 1960s was a timely one, since much of the area was due to be turned into a holiday resort. Which is lucky, also, for the Gilbert's Potoroo.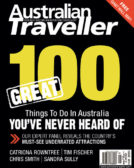 Enjoy this article?
You can find it in Issue 14 along with
loads of other great stories and tips.