Bidding Online for Hotel Rooms



Bidding online for Hotel Rooms
A new internet booking phenomenon has come to town. The brand new website www.ubid4rooms.com let's you check out last-minute distress-rate accommodation from around Australia, then put a bid in for what you'd like to pay. Often this can be half the going rack-rate.
Described as being like eBay but for the tourist industry, AT thinks this is a neat idea. It will certainly be interesting to see if it catches on.
One obvious downside of the service at the moment is that there are only around 50 properties Australia-wide currently listed with the website. Presumably that will change as the months go by and it proves to be either a successful venture . . . or not.
Based on the idea that a vacant room amounts to revenue lost, you're not actually bidding against other customers – each bid is considered by the hotel concerned and either accepted or declined at their discretion. All this happens within three hours of placing your bid.
You can technically offer any kind of bid you like – but obviously outrageously low bids have almost no chance of being accepted. Another great advantage of the site is that you can always just select "buy now" and ignore the bidding process altogether, purchasing the room at already reduced rates.
But the bidding is half the fun.
If any AT readers out there have – or are about to have – some experience with www.ubid4rooms.com please let us know. We'd love to publish any review you may have of the service.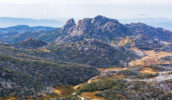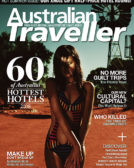 Enjoy this article?
You can find it in Issue 18 along with
loads of other great stories and tips.