Entering the purr zone, Fleur Bainger finds cat cafes are not what she expected.
Sydney has three of them. There are two in Brisbane. And Melbourne claims the original. Cat cafes are on the prowl across Australia, with Perth and now Adelaide joining the moggie movement. Aside from the excuse to make catty puns, cat cafes are resonating with people who'd love a pet of their own, but circumstance – their rental rules, travelling lifestyle or fur-lergic partner – means they can't. Others go for the companionship and good vibes that animal interaction delivers. Or, in my case, pure entertainment.
The cult-like popularity of LOL cat vids on YouTube has undoubtedly fuelled the demand. Cat cafes originated in Taiwan in the '90s but achieved global fame in Japan (where there are now more than 100). The trend, which Wikipedia dryly describes as 'pet rental,' has since swept the world.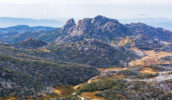 Visiting one is an unusual experience. Far from my image of lounging on squishy couches holding painted crockery as felines purr on my lap and rub against my shins, interiors are relatively spartan and cats are, typically, more interested in looking after their own needs than mine. Regardless, they're ridiculously engaging as they claw up cat trees, lounge in mini tipis and snoop under tables.
Brisbane's Lucky Cat Cafe and Cat Cuddle Cafe mix things up with cat yoga, while Sydney's Catmosphere stands apart with its sci-fi theme. When I look up Adelaide newbie, Hashtag Meow, I suspect it's having a lend with its Felixstow address. But it's fur real. Inside, a poised Bengal overlooks two Ragdolls as they play on the floor, while a newly arrived British Shorthair hides in a kitty cabin. The spectrum of styles is deliberate, says co-owner Amelia Wang. "I wanted to show people that different breeds have different personalities. Here people can see what cats are like before owning a pet."
Since opening in November 2016, interest has been so "overwhelming" that she's ditching the glass partition and the dessert menu and unleashing the entire floor to her 12 furry friends. She and partner Jerry Lam take different cats home each night to give them a break from the cafe, where they spend the day mixing with a maximum of eight people per visiting slot.
In Perth, all felines, from Mr Fox to Ziggy Stardust and Mowgli, are rescue cats, and a percentage of the takings go to animal welfare. "The vision is to rescue as many cats as possible," says co-owner Chris Mewburn (yes, that really is his surname). When the social enterprise launched, 24,000 people jumped online and Purrth was booked out for six weeks, a trend that hasn't slowed. About 1500 people wanted a job there, including a vet (hired) and a person with zoological qualifications (no brainer). Mewburn and partner, Euterpe Platritis, live 20 metres from the cafe, and when they're not there, they have CCTV wired into his phone for monitoring. They take cat welfare seriously, seeking advice from cat shelter Cat Haven and Perth Cat Hospital, sending their kitties for monthly vet checks, and training their lounge hosts to identify signs of stress and fatigue. "The space is designed in such a way that if the cats want to get away from people at any time, they can," says Mewburn. "There's a cat flap they can access to reach cat condos out the back. Cats like to escape vertically rather than horizontally so we have cat highways and boxes up on the walls."
The cafe is also closed from 3pm to 5pm for cat naps and is never open for more than five hours at a time.
The modus operandi for the rest of Australia's cat cafes is largely similar, in that you must book a visit, generally of 30 minutes to an hour. Your cat therapy session costs from about $6 to $20, and most are in a glassed-off playroom where human numbers are limited, the cats have free range and only drinks are allowed. Photos are fine, but no flashes thank you. Meow.
Details
Sydney
– Catmosphere Cafe Sydney,
66 Foveaux Street, Surry Hills.
– Cafe Purrfection The Chatswood Cat Palace,
Unit 18, 30-32 Barcoo Street, Roseville.
– Sydney Cat Cafe hosts pop-up events, such as the sold-out 'Cats on Mats' yoga for now, but is set to open a purr-manent cafe in 2017.
Melbourne
– Cat Cafe Melbourne
30 Guildford Lane, Melbourne.
Brisbane
– Lucky Cat Cafe
16 Saint Kilda Place, Annerley.
– Cat Cuddle Cafe
160 Musgrave Road, Red Hill.
Adelaide
– Hashtag Meow
499A Payneham Road, Felixstow.
Perth
– The Cat Cafe Purrth
147 Rokeby Road, Subiaco.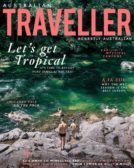 Enjoy this article?
You can find it in Issue 75 along with
loads of other great stories and tips.