Australian Traveller magazine looks at the best of the best in cooking schools from around Australia.
Back To School. Australia's Cooking Schools 
Some travel the country seeking the best beach to lie on. Others get their kicks from learning to cook, sampling new flavours and aromas wherever they go. Christine Salins welcomes you to the world of the cooking class groupie.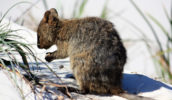 Aussies love an outdoor barbie, so no prizes for guessing what the most popular class is at the Sydney Seafood School. The seafood barbecue class is just one of many hands-on workshops that attract 10,000 budding cooks to the school each year. The school's guest chefs present cuisines from around the world, from sushi and paella to bouillabaisse, gnocchi and other classic and contemporary dishes.
In a quest to hone their skills in the kitchen and discover the joys of relaxation through cooking, Australians are attending classes in record numbers. Middle Eastern, vegetarian, mod Oz, you name it – there's something for everyone. While two classes from the original Seafood School program (seafood barbecue, and sushi and sashimi) are more popular than ever, much has changed since the Sydney Fish Market set up the school in 1989. Reflecting our changing eating habits, manager Roberta Muir says there are a lot more Asian-influenced classes now. "Chilli crab, salt and pepper prawns, Thai, Vietnamese and stir fry are the new favourites," she says. "Although Mediterranean flavours continue to shine, especially Spanish and North African."
Leading chefs such as Cheong Lieuw, Neil Perry and Matthew Moran are among those who have presented at the school. Many of Australia's top chefs also give classes at Accoutrement, a cookware shop in the Sydney suburb of Mosman.
Other Sydney shops that host classes include Simon Johnson, which holds Talk Eat Drink classes in which dishes are wine-matched, and The Barn Cafe, Rozelle, which specialises in classes for children, singles, couples and . . . well, anyone, really.
Throughout regional NSW, there are also some great classes. Make your own pasta at the Olive and the Grape School at Sandalyn Estate in the Hunter Valley, learn from award-winning chef Hugh Whitehouse at Lilianfels Blue Mountains Resort & Spa, or veg out with Nadine Abensur at her gourmet vegetarian classes in Byron Bay.
Guests arriving at the Elise Pascoe International Cooking School near Kiama, NSW, are invariably speechless when they alight from their cars and take in the breathtaking view of the lush green Jamberoo Valley. A Cordon Bleu-trained chef, Pascoe built her dream home and cooking school with wrap-around verandas on a rainforest-clad property high on Saddleback Mountain. Her kitchen is the envy of any serious foodie, with space for 20 people, seven ovens, 13 gas cook tops and a demonstration island bench. The courtyard, planted with thyme and dotted with potted lemon trees, has a barbecue that is used in some of Elise's classes. On a nice day she might wheel a table into the courtyard so that her students can make pasta without worrying about flour going everywhere. Other students might be found working on a table on the deck, which is also used for alfresco dining.
Daytime classes last for six hours and vary in duration from one to three days, finishing with a sit-down meal of the food that has been prepared. Pascoe teaches French, Italian, Middle Eastern, Turkish, Moroccan, Indonesian, Thai and Vietnamese, and will only cook the cuisine of countries she has visited. Her great passion is Italian: "I've been in love with Italy since I first went there in 1960. I've had 20 trips there, so I feel confident that what I cook is authentic."
Cooking is all about flavour for German-born chef Jan Gundlach. It's what inspired him to spend 11 years in Asia working for leading hotels, including a stint as executive chef for Raffles Hotel in Singapore. And it's what he strives for in his own cooking. It's also the name he's given to his Canberra cooking school, Flavours – The Culinary Centre, at the Fyshwick markets. At one end is a kitchen where demo cooking classes are held for up to 24 people, while separate benches provide for hands-on classes for 12. A 24-seat dining table allows people to relax over a meal, bringing together all the elements of the class they've just participated in.
Folk in the National Capital are well catered for as far as cooking classes go, with Canberra's longest-standing cooking school, Cooking Co-ordinates, offering a great line-up of local and visiting chefs. In a beautiful garden setting at Pialligo Plant Farm, Podfood holds hands-on classes led by owner/chef Andrew Haskins, who's renowned in Canberra for his fresh, innovative dishes.
Fresh seasonal produce is also on the menu at Andrea Ilott's classes at The Larder in Margaret River, WA, where everyone from beginners to advanced can pick up a new skill in subjects such as Turkish delight (modern Turkish mezze), Ooh la la (retro French dinner party) and Easy Peasy Japanesey. Ilott has travelled the world exploring cuisines and integrating the flavours into her own brand of mod Oz fare. Her varied career has seen her cooking for the Dalai Lama, Sting and the Rolling Stones, as well as for upmarket wineries and resorts such as Vasse Felix, Clairault Winery Restaurant and Hayman Island.
Dust off the apron and book in for a class at James St Cooking School in Brisbane's Fortitude Valley, where students shop at the market before transforming seafood, beef, bush tucker and other ingredients into delicious meals at both hands-on and demo-style cooking classes.
At Black Pearl Epicure, also in Fortitude Valley, students can get their products from one of Australia's finest food purveyors, then venture upstairs to the cooking school to learn how to use them. As well as offering a guest chef series with presenters such as Kylie Kwong and Stephanie Alexander, owner Babak Hadi gives pantry tours where you can taste and learn about culinary delights such as cheese, caviar and chocolate.
Go green at Mondo Organics in the Brisbane suburb of West End, where Dominique Rizzo holds classes for both vegetarian and meat eaters, or venture north to the Spirit House Cooking School near Noosa. Set in a lush tropical garden, it has a restaurant in an open pavilion overlooking a lake, a kitchen garden and a spacious work area where up to 16 people at a time get hands-on tuition in Thai royal cuisine, Asian chargrill, gourmet-on-the-run and other subjects. Classes are held in the mornings with students dining on their efforts afterwards. There's also a two-day intensive course in Thai cooking. Owner Helen Brierty says the school has gone from strength to strength since it opened nine years ago. "I think one of the main reasons is that the classes are informal and fun. Most people return and do three to four each year."
At The Tamarind, set amid the lush rainforest and rolling hills of Maleny, owner/chef Paul Blain teaches the intricacies of Thai cuisine in hands-on classes for eight (one-day or weekend packages available), while 40min further north, Kin Kin Manor is a flash new restaurant and cooking school in a magnificentl old Queenslander. Intimate half-day classes are led by guest chefs in a wide range of cuisines and themes.
There's no need to feel deprived at the Gwinganna Lifestyle Retreat in the Gold Coast Hinterland, where there's a popular Organic Cooking School weekend as well as a new program, Feast of Nutrition, which combines classes with nutrition sessions. And you can expect dishes like paella, seafood barbecue and prawn and mango salad, rather than rabbit food or lentil patties. Guests can enjoy organic coffee in the mornings and wine at dinner, and facilities include swimming pools, gym, indoor cycling studio and 16 bushwalking tracks.
The UK Financial Times' How To Spend It magazine gave a big tick to Tony Tan when it named his cooking school in Toorak, Melbourne, in the top 17 in the world. Tan has 60 classes scheduled for 2007, ten of them hands-on. Held in a new state-of-the-art kitchen, they emphasise Asian cooking, especially Nonya cuisine. Other classes at Tan's school are led by visiting chefs such as Philippe Mouchel, Stephanie Alexander and Raymond Capaldi of Melbourne's Fenix restaurant. The classes are usually followed by a sit-down four-course dinner.
Want some insider tips on where to find particular ingredients at Melbourne's fabulous old Queen Victoria Market? Its cooking school celebrates fresh seasonal produce with visiting chefs making everything from cakes and desserts to seafood, Italian, Thai, Indian, Vietnamese, Japanese, Spanish and Moroccan cuisines. The children's and teen's cooking classes are particularly popular.
Spice up your life at the Sri Lankan Flavours Cooking School on Victoria's Mornington Peninsula, or the Spice Island Cooking School, due to open in mid-2007 at a stunning rural retreat on Phillip Island.
Sarah Stegley and Marieke Brugman have been operating their Howqua Dale Gourmet Retreat in country Victoria since 1977 and are still wowing guests with their fine food, wine and personalised service. They offer gourmet weekends and hands-on residential cooking schools with master chefs from around Australia.
At Tasmania's Pipers Brook Vineyard, Daniel Alps conducts hands-on classes with dinner and wine to follow. Not only is Alps a great chef who uses the best local produce, but his Daniel Alps at Strathlynn restaurant is in a picture-postcard setting with views of the Tamar Valley.
David Taylor, a Darwin chef who used to run The Troppo Cooking Class from his home, now operates regular classes on Saturdays at Charles Darwin Uni and Monday nights at the Casuarina Senior College. Knowledgeable and charismatic, Taylor runs classes that are fun for people of all ages and skill levels. Casuarina also runs cooking classes on various Saturdays throughout the year, covering topics such as sushi, tandoori, curry and vegetarian.
The rolling hills of SA's McLaren Vale are the setting for the luxurious Chapel Hill Winery Gourmet Retreat, which has ten beautifully appointed bedrooms and a kitchen where demos and hands-on cooking classes are held. A dining area with conference facilities overlooks the vineyard, with a wood oven and barbecues outside. General manager Pip Forrester and head chef Peter Hogg are passionate advocates of the region's produce, and guests can walk across to the Chapel Hill cellar door to taste the premium wines made by Michael Fragos.
Adelaide's Hilton Hotel offers cooking classes on themes such as seafood, French cooking and vegetarian. Seated in the main kitchen, students are wined and dined by chef Simon Bryant and his team as they prepare each dish in front of the class and give recipes and shopping tips.
When Rosa Matto isn't running tours of Adelaide's fabulous Central Market, she's giving cooking lessons in her open studio kitchen in the nearby suburb of Goodwood. After selecting fresh ingredients at the market, head into the kitchen to prepare everything from pasta sauce to a full-on dinner party menu.
If you've ever fancied yourself as a cheesemaker, try one of the half- or full-day courses run by the Barossa Valley Cheese Company. Using fresh milk sourced daily, it specialises in handmade soft white mould, washed rind and fresh cheese styles.
The residential cooking classes offered by David Hay at Thorn Park Country House are legendary; the elegant 145-year-old homestead in the Clare Valley, which Hay runs with partner Michael Speers, is a great place for kicking back and enjoying fine food and wine.
DETAILS: Back To [Cooking] School
Sydney Seafood School // (02) 9004 1111 // www.sydneyfishmarket.com.au
Accoutrement // (02) 9969 1031 // www.accoutrement.com.au
Simon Johnson // (02) 9552 2522 // www.simonjohnson.com.au
The Olive and The Grape // (02) 9662 3975 // www.theoliveandthegrape.com
Lilianfels Blue Mountains Resort & Spa // (02) 4780 1200 // www.lilianfels.com.au
Nadine Abensur // (02) 6684 4008 // www.nadineabensur.com
Cooking Co-ordinates // (02) 6253 5132 // www.belconnenmarkets.com.au
Spicers Tamarind Retreat // (07) 5429 6922 // spicersretreats.com/spicers-tamarind-retreat/dining/cooking-school/
Gwinganna Lifestyle Retreat // (07) 5589 5000 // www.gwinganna.com
Tony Tan // (03) 9827 7347 // www.tonytan.com.au
Queen Victoria Market Cooking School // (03) 9320 5822 // www.qvm.com.au
Chapel Hill Winery Gourmet Retreat // (08) 8323 9182 // www.chapelhillwine.com.au
Rosa Matto Cooking School // (08) 8373 6106 // rosamatto.wixsite.com/rosamattowrites
Barossa Valley Cheese Company // (08) 8564 3636 barossacheese.com.au
Thorn Park Country House // (08) 8843 4304 // www.thornpark.com.au
James St Cooking School // (07) 3252 8850 // www.jamesstcookingschool.com.au
Black Pearl Epicure // (07) 3257 2144 // www.blackpearl.com.au
Spirit House // (07) 5446 8977 // www.spirithouse.com.au
Podfood // (02) 6257 3388 // www.podfood.com.au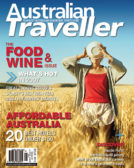 Enjoy this article?
You can find it in Issue 13 along with
loads of other great stories and tips.