Watching world-class ballet in the paradise of qualia tells of an emerging trend, as travellers increasingly seek out next-level experiences, finds Lara Picone.
Tchaikovsky glides across the tropical morning heat, perforated by the occasional instruction: "1, 2, 3 and plié."
Lean, elegant figures shimmer with sweat as they comply, never failing to extend each limb with perfection despite the torching Whitsunday sun.
Their faces are pure serenity, the scene is truly extraordinary, and the audience is transfixed… until two jetskis appear on the clear waters beyond the stage.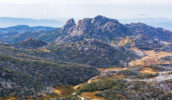 The interlopers, obviously bemused by the spectacle, bob on the water for a few moments before cheekily performing their own ballet of doughnuts and speeding off into paradise.
The experience – jetski antics and all – is unmatched. Here at qualia in Queensland's Whitsundays, ballet enthusiasts have gathered for the dual pleasures of tropical luxury and The Australian Ballet.
'Pas de Deux in paradise' has been running at qualia for nine years with two performances across one weekend.
The Friday and Saturday group are treated to the aforementioned morning rehearsal, a masterclass, and an evening performance before they clear out Sunday morning and the next wave of guests arrive.
"We were getting so many repeat guests for the event that we had to put on a second night that was just the performance," says Hamilton Island brand manager, Nicky Oatley.
A stay at the luxury resort is a treat in itself, but the repeat popularity of this event raises the question: are we wanting more from our travel these days?
As the world opens up, our holiday tales need to tell a more engaging story than merely a rollcall of sights. Our social media accounts have become battlegrounds for the most unique posts, creating a thirst for next-level experiences.
While travelling for events is nothing new – sports competitions and music festivals have always attracted tourists – seeking out the new and different is playing out across all budgets, whether that's being the first to visit a newly open country, travel to witness a unique custom, or indulging in a packaged event.
From high-profile chefs being dispatched to luxury lodges for masterclasses to events such as the Pas de Deux, we crave more from our holiday and we're willing to pay for it. Roll it into a package that includes accommodation and a few extras and we can't add-to-cart fast enough.
"Guests want experiences that are out of the ordinary, they want more behind-the-scenes encounters and up-close and personal involvement," says Nicky of her qualia clientele.
Debby Soo, vice president of travel company KAYAK's Asia-Pacific region, says the trend is gaining momentum: "Travellers today are looking beyond everyday sightseeing when it comes to planning. Instead of basing their trip on a checklist of famous cities and landmarks, Aussies are increasingly planning travels around unique events and experiences."
More and more we seek to return with a unique tale to tell. It's not enough to simply visit new places, we are keen for our experiences to be more profound.
Back at qualia, the principal artists finish their morning routine and everyone retreats to the nearby pool. It's not long before each dancer is encircled by a band of admiring fans, gently treading water as they chat with the artists who have only ever been an ephemeral vision on a faraway stage.
But it goes both ways. Artistic director of The Australian Ballet, David McAllister, believes the dancers get just as much out of the close proximity to their most ardent fans.
"It's very intimate, most dancers don't get to see people's faces when they're in the theatre," he says. "There's no touching or getting close, whereas at qualia it's a very immersive experience."
When asked if the opportunity to dance at qualia is a hot ticket for the dancers, too, David's laugh stands for an affirmative. "It is probably one of the most beautiful stages you could ever want to perform on," he adds.
He's not wrong. If the stage was breathtaking earlier in the day under the beating sun, it's positively otherworldly at dusk. Soft mauve, fairy-floss clouds seem to dissolve into the sapphire-hued waters that twinkle behind the stage.
This time, there are no jetskis and as the artists flit across the stage, limbs in perfect alignment, resplendent in their exquisite costumes, the front rowers can hear every soft pant and watch every sweat droplet form. It's a rare experience and, although it's certainly not cheap, everyone here is happy to pay because it feels like an experience money can't buy.
"At The Australian Ballet we talk about the power of taking people out of their everyday lives and moving them to feel one emotion to another," says David.
"Both qualia and what we do at the ballet is about transforming lives and giving people an escape to a beautiful place, I think that's why it works so well."
Transformation and escape is what travel is all about, so it makes sense that when we're looking to step up our holiday game, we look for something that will satisfy a pursuit of the less-usual, earn us bragging rights, and become a memory to retreat to when we need a mood lift.
"These are the kinds of experiences that are impactful and change you as a person – it's that next level that Aussies are yearning for, not just snapping a selfie," says Debby.
Of course, the flop-and-drop holiday will always have its appeal, and busloads of 20-somethings will continue to shuttle round on raucous tours collecting cities and selfies. But perhaps as we mature in our travels, we seek, as Debby puts it, "to add value".
"When you go to a place like qualia you are transported out of the everyday. You're having an experience that's not your everyday experience," says David.
We humans have always sought to broaden our experience through travel, whether it's as simple as a cooking class or as elaborate as a tourist space flight. And why not? Self-improvement can surely never be a bad thing.
For more information head to: qualia.com.au/events/australia-ballet
Picked for you
→  What it's really like… to be a ballerina
→  Is qualia still the world's best luxury resort?
→  Brisbane's amazing arts scene finally gets noticed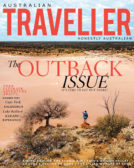 Enjoy this article?
You can find it in Issue 73 along with
loads of other great stories and tips.