AT's Alissa Jenkins spends a day in the Hunter Valley at Bimbadgen Winery.
Driving north out of Sydney, it doesn't take long for the smoggy air and monotonous highway to be replaced with clear sunny skies and lush green landscapes.
I'm on my way to spend a day at Bimbadgen winery in the Hunter Valley, and already the journey is a refreshing change from the day-to-day city hustle.
As the road winds around tall forests and hilly farmland, my travel buddy and I pass through Cessnock and Pokolbin before finally reaching the post-card perfect entrance to Bimbadgen.
As we approach the trademark tower housing Bimbadgen's winery, cellar door and restaurant, past lush green hills and rows of fruitful vines, the scene is set for an idyllic day in the Hunter Valley.
We enter through an arched timber door to the foyer, which overlooks the winery's production area, featuring large stainless steel tanks, hoses, pumps and filters. The openness of the premises makes a marked first impression and means anyone can gain an insight into Bimbadgen's winemaking process, without a formal tour.
Guided downstairs to the cellar door, we bypass a long white benchtop and stocked-up shelves and head into a smaller room, divided by a glass wall, for a private wine-tasting. Seated at one of the tables, we take in the vineyard views beaming through the windows while our glasses are filled.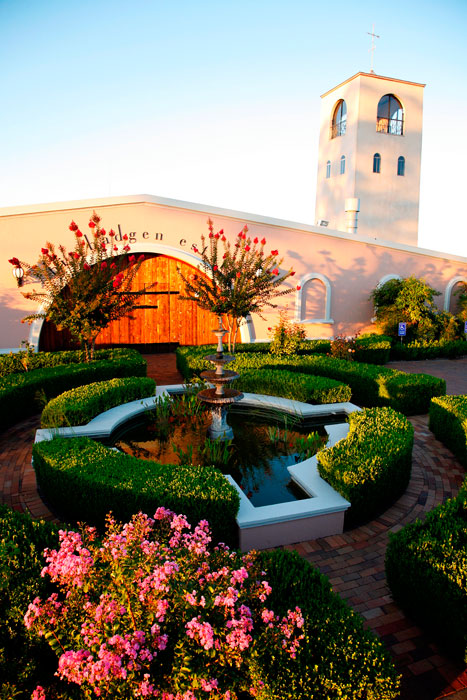 To begin the winetasting, we start with some of Bimbadgen's whites. Among them is the Sparkling NV Semillon, which is fresh, light and easy to drink, the Art Series Gewurztraminer which shows elements of musk and Turkish-Delight, and the Regions 2010 Sauvignon Blanc, packing a fruity punch and strong green-capsicum flavours. The Regions 2010 Pinot Gris and Estate 2010 Semillon are my personal favourites; both dry, clean and well balanced – the Pinot quite floral.
As we move into the reds, the 2010 Regions Pinot Noir is light with ripe berry flavours, but it's the shiraz that really shine; demonstrating rich, well-balanced, earthy and spicy flavours – that are typical of the Hunter Valley.
After a smorgasbord of wines, lunchtime calls and we walk back upstairs to Bimbadgen's Esca Restaurant where we indulge in the summer degustation, with matching wines.
We start with a salad of baby vegetables, with a walnut and chive dressing, followed by a roasted Tasmanian salmon, braised fennel, grapefruit and watercress salad with a citrus dressing.
A duck breast dish follows, complimented by baby beetroots and pistachio crumbs, while fourth course comprises a dukkah-spiced lamb, raisin and pinenut compote with red wine jus.
Almost exploding out of our clothes, we manage to squeeze in dessert, which is a strawberry and white chocolate brownie with dried strawberry petals.
Needless to say, both the food and service are faultless, and if you've got the means to splurge a little, I'd highly recommend adding this to a Hunter Valley to-do list. To indulge in the Esca Degustation, it costs from $90 per person, or from $120 with matching wine.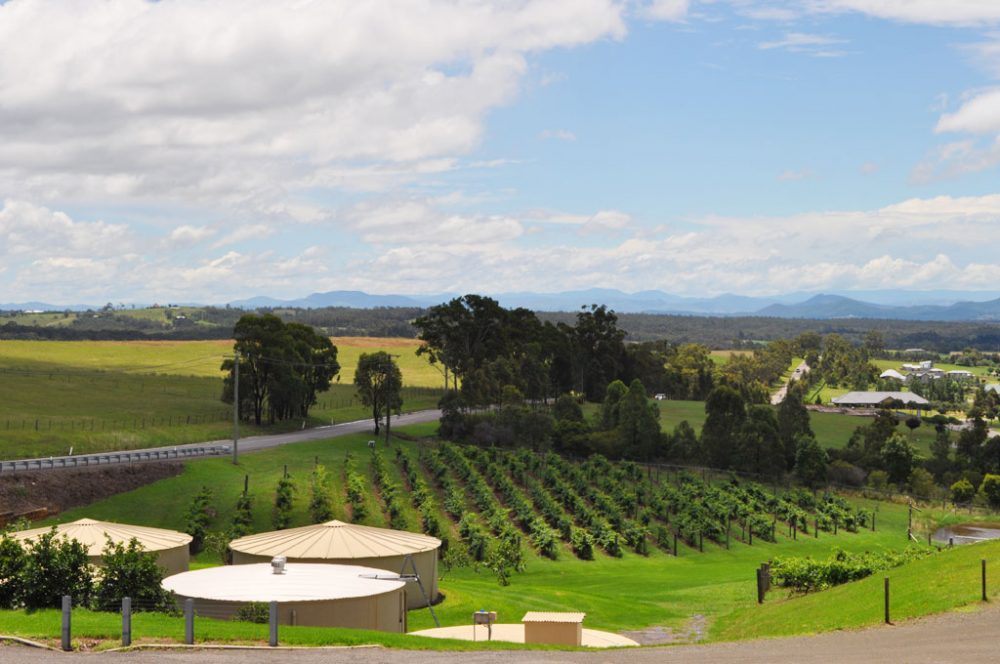 Trying to digest lunch, we lay out on the lush grassy hills that surround the premises, soaking up the sunshine and overwhelmingly green view.
Relaxed and full, post-feast fatigue sets in and we decide to head to back our accommodation and recuperate with a siesta, putting an end to our indulgent day in the Hunter…
The details:

Alissa was a guest of Bimbadgen Winery

790 McDonalds Road,
Pokolbin
Ph: (02) 4998 4600

Hunter Valley Crowne Plaza
430 Wine Country Drive,
Lovedale
Ph: (02) 4991 0900
www.crowneplazahuntervalley.com.au