From October 2019, tourists will be banned from climbing Uluru. We examine the cultural significance and finer details of this landmark decision.
Later this year, as the sun dips onto the Western Desert horizon, a single tourist will scamper down the 'Scar of Uluru', the small valley worn into the red rock of this country's most recognisable natural landmark by the sports shoes of oblivious humans.
As his or her feet plod back onto sandy terra firma, a collective, multi-generational sigh of relief will release into the outback firmament.
Theoretically, 25 October 2019 will mark the last time a human being sets foot on Uluru. The next day, on the 34th anniversary of the handover of then-Ayers Rock back to its traditional owners, the Anangu people, it will be a criminal offence to do what generations of Australians have taken for granted.
The Uluru-Kata Tjuta National Park board decided unanimously to ban climbing to the top of Uluru in 2017 after its 'pre-conditions' were finally met. At least for anyone who's travelled there recently, it will come as no great shock that their vision is finally being enforced.
A gradually juggernauting number of park visitors have been honouring the Anangu's wishes, which are displayed as clear as the outback sky on a 'please don't climb' sign near the start of the chained path, accompanied by a list of reasons why. Climber numbers have finally dipped below the benchmark 20 per cent (measured against overall park visitors of about 300,000 per year); down from almost 75 per cent in the 1990s.
Climbing was once so accepted that even Charles and Di set foot on Uluru back in 1983. Four years later, the zeitgeist began to shift, aided by UNESCO's recognition of the landscape as a World Heritage Area.
The reasons behind the ban are principally cultural; clashes between the activity and Anangu laws and lore.
Mere outlines of these cultural reasons are shared with those outside the community – a likely red rag to the minority of Australians who defend their right to climb. What we do know is that the climb site lays in an area of secret men's business; a 'traditional route taken by ancestral Mala men upon their arrival to Uluru in the creation time', as described at the site.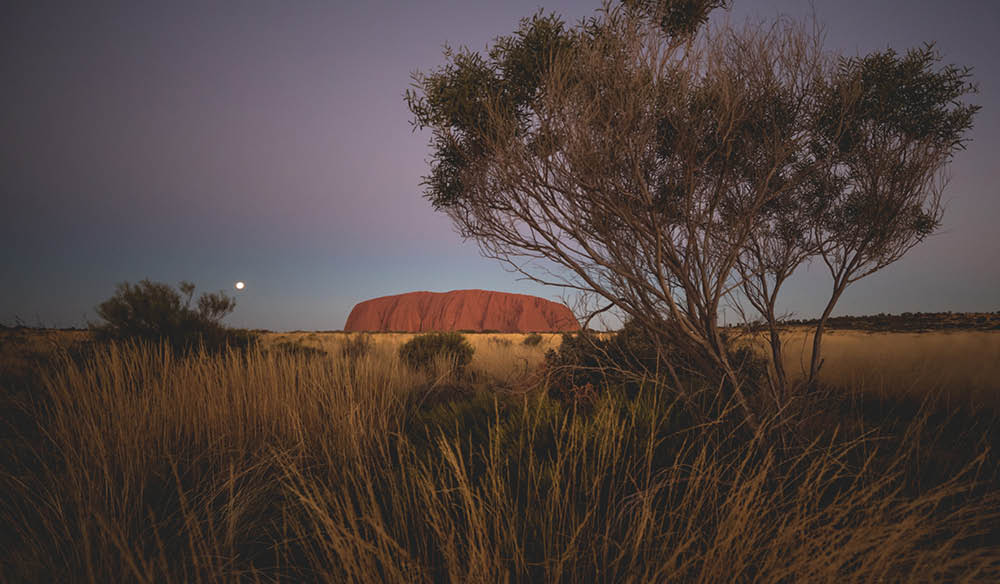 More broadly, the landscape is integral to the Anangu culture; a physical embodiment of what's called Tjukurpa, part scripture and part daily-life blueprint. It is omnipresent, encompassing every element of nature with spirituality; if Tjukurpa dies, the culture dies along with it.
Over the years, a trickle of disrespect has fed the fires of change; from photos of tourists stripping naked atop Uluru to people driving golf balls from it onto the desert floor below. In the lead up to the 1985 handover, then-Prime Minister Bob Hawke reportedly agreed that climbing would cease: the broken promise a metaphor for just how divergent modern government and ancient culture is.
There are more prosaic reasons for the ban too: from the perils inherent in scaling the route (it's harder than it looks, and 37 people have died trying) to the environmental damage suffered as tourists litter and defecate in places that flow into the park's delicate watering holes and greater ecosystem.
The logistics of how to close the climb are still under discussion, although there are existing laws in place to enforce it. A single breach of the Northern Territory's Sacred Sites Act can be punished with a fine of $60,000 and two years' imprisonment. There's also been no decision yet about when the chain will be removed.
Inevitably, questions arise about the ban's potential effect on the Red Centre's tourism numbers, a fundamental driver of the area's economy. But there is already an ever-expanding variety of ways to experience Uluru: from the big-ticket luxury experiences – open-air fine dining at Tali Wiru and staying at one of the best glampsites on Earth, Longitude 131° – to get-amongst-it adventures such as skydiving or camel safaris.
And, of course, the shining-light success story of the past few years, Bruce Munro's Anangu-sanctioned Field of Light, still gently and spectacularly pulses away on the national park's boundary.
The future looks bright too for those seeking more authentic Indigenous experiences with "more opportunities for partnerships with traditional owners, based on true cultural experiences for visitors", according to Sammy Wilson, Uluru traditional owner and board chairman.
The public's general acceptance of the decision to no longer treat this irresistible, force-immovable object as just a 'theme park' is in itself rich in symbolism: non-Indigenous Australia showing respect and recognition of Indigenous Australia's culture and will; perhaps a landmark in our genesis as a truly multicultural nation.
"Closing the climb is not something to feel upset about but a cause for celebration," says Mr Wilson. "Let's come together; let's close it together."
After all, when we travel far and wide to wonders around the globe, be it Angkor Wat, Vatican City or the like, we follow the rules, the customs. We stand back, we appreciate, we reflect. Why should it be different for Uluru? Would you walk over someone's backyard, their church, their ancestors?
Regardless, later this year, you won't have the choice. And it's about bloody time, too.