In search of some winter sun, Australian Traveller heads to Port Douglas to prove that, on any given Monday, it's possible to be on a beach by Friday.
As winter drags on, the search for sun and sanity becomes critical for many of us. Xavier Jefferson keeps the crazy in check by showing you how to leave your worries behind and be on the beach in just four days.
It's cold and pouring. The windows are being battered by raindrops that wish they were hail. It's been like this all weekend and it's going to be like this for a while longer. This ain't fun. Between the wet dog smell of rain-soaked commuters and a stray umbrella jab to the shin, my Monday morning commute is grinding my spirits to a new low. "If I'm not a beach by Friday," I mutter to myself, "I'm going to lose my mind."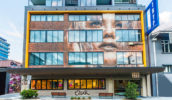 An idea forms. Like all wonderfully spontaneous ideas I'm tempted to discard it as pure fantasy. Although, even if I don't make it, the dream alone is going to make everything more bearable. For the sake of my sanity I've got to do this, if only to keep the winter blues at bay. This is no longer an indulgent weekend getaway but a fully fledged medical emergency.
THE PLAN
We live in a world in which you can book a flight and fly that very same day, so this might just be possible. But with just one day of leave and a budget that won't stretch much past $1200, it's going to take a little luck and lot of smart web searching. By leaving on a Thursday night I'll save money on the flight (it's nearly always cheaper than a Friday) but I'll have to pay an extra night for a room. However, I'll have my feet on the beach very early Friday, so it's a trade-off I'm willing to make.
WHERE TO?
The key to making this happen is picking the right destination. www.weather.com.au tells an interesting story: Darwin 28-32 degrees; Broome 24-28; Cairns 18-26. Darwin's the clear winner, but swimming on beaches there isn't my idea of a dash for the winter sun (crocs have that effect on some people).
WA is looking brighter, but having been to Broome three years earlier for a winter sun hunt on a much larger budget, I instinctively think I'm not going to find any joy. If I score a "crazy" airfare there, the accommodation might just fit into my budget. But finding that super-cheap flight's a slim chance.
Cheap fares to popular destinations all start at "Happy Hour" on Virgin Blue's website every day at midday. Occasionally the prices are so ridiculous it makes holidays a lot easier. I'll just have to wait until noon and see what the Branson's people are serving up today.
HAPPY HOUR
Very disappointing – all the specials are for travel during February, eight months distant. I'm pretty confident that nothing will change too much in the next 24 hours, but I may just get a better price so I'm prepared to gamble and wait.
I glance at the accommodation options on www.Wotif.com, the website designed for just such an occasion as this. I don't trust it as much as I used to; don't get me wrong, its reputation is deserved – great rates in the next 28 days – but occasionally the hotels use that very reputation to increase their rates for unwary bookers, so these days I'll religiously sanity check their prices against a variety of other sites.
I feel like a market watcher. Wotif tells me that Broome is looking expensive – as soon as I see that the cheapest accommodation is $350 a night I know it's now off my holiday list. Palm Cove is mid-priced but Port Douglas is the buy of the day showing excellent value: a Mantra Links 4.5 star apartment for $130 a night on a minimum three-night stay, so leaving on Thursday makes sense after all.
Cheap flights mean I could go way upmarket and stay at Sea Temple Port Douglas for $199 per night (in high season it's $460!) with the other upmarket option being the brand spanking new villas at Peppers Bale – but their opening rates are $600 a night, so it'll have to be next time.
Tuesday is even more miserable and my resolve to be on that beach by Friday is stronger than ever. Happy Hour is not much better, though, despite a terrific $149 deal to fly to Perth. With nothing booked or confirmed I hand in my leave form. It could be a very boring Friday indeed.
Wednesday's bargain flights have nothing heading to Cairns, so I bite the bullet and resign myself to the fact that the accommodation and flights won't get any better. I'll have to come back another time for the Sea Temple or Bale luxury. The Visa comes out and I start booking like mad.
THE ITINERARY
Departing Thursday evening on a Virgin Blue flight for $369, returning Sunday for $239, three nights at the Mantra Links for $130, total spend: $998. I'll picnic on the beach a lot and can even enjoy some of the more upmarket restaurants for dinner – all within the budget.
Thursday is truly rotten and I irritate an entire trainload of people with my smug smile, overnight bag and hat on my head that clearly tells everyone "I'm off to the beach."
On Friday morning I'm standing on Port's famous and much-photographed Four Mile Beach. I have warm sunshine beaming down and sand under my feet. But the big question is, now that I'm here, what do I do first?
SUN THERAPY AT ITS FINEST
There's nothing like slipping on a pair of thongs to make you feel alive again. The entire Friday is spent soaking up the healing rays of sunshine and enjoying the warmth.
I only have three days, so my active planning involves doing very little. But being so close to The Reef and not making at least some effort to spend a day there seems criminal. But, since I'm here for medical reasons, I only want to spend half a day doing anything that isn't unadulterated sun worshipping. I sign up for a cruise to the Low Isles on board the very out of place Shaolin junk.
The one-hour trip from Dickson Inlet to the Low Isles is beyond pleasant. If I become any more relaxed I'm in serious danger of rolling overboard. The 20 or so guests are nearly anaesthetised by the warmth and rhythmic chug of the junk's motors.
The Low Isles is a small island not quite out at the Great Barrier Reef. But since it has its own reef and an abundance of sea life, it's pretty much the lazy man's reef (and that's me all over). After sprawling on the deck for fully three quarters of the trip there, lunch is served just as we're mooring. Then the crew hands out snorkelling equipment and those highly attractive stinger suits.
A reef shark ambles past as we flap like an octopus trying to play the bagpipes, fighting the lycra suits over ankles, knees and waists.
While the Low Isles reef isn't as spectacular as the outer reef, it has the advantage of featuring about 120 turtles in the lagoon, making sure everyone gets to swim with them.
The entire day trip is $145 – a small price to pay for getting up close and personal with the turtles, guaranteed. In fact, all the divers I speak with who've been to both the reef and the Low Isles say it's worth it for the turtles alone.
Later, as I'm applying a bit of well-earned after-sun lotion and washing off the day, it hits me. Not even a week ago I'd resigned myself to months of miserable, freezing mornings and evenings. But for now, despite the long, cold winter, I feel like I can survive.
Just.
5 Top Things To Do //
Port Douglas is a tourist town, so there's loads to do. Here are a few choices for all styles and budgets.
1. Low Isles
A quick one-hour boat journey from Port Douglas, the reef isn't as good as out at the outer reef, but has its advantages. It's home to loads of green turtles (guaranteed encounters) and the seas on the way out are much calmer (for those with no sea legs). The most relaxed tour is onboard the Shaolin junk, with the most upmarket on the lavish Enterprise. Check out www.australiantraveller.com/lowisles and  www.shaolinportdouglas.com.
2. Kuku Yalanji
This Rainforest Walk at Mossman Gorge is a bite-sized educational trip; it's only about 1.5km but in two hours guides take you though the traditional medicines, food, rituals and life of the local people.
3. Karnak Playhouse
Like finding a Faberge egg at a yard sale, this high quality theatre and playhouse in the middle of the rainforest is the brainchild of Diane Cilento and attracts very good acts. Diane is particularly proud of the acoustics. Check the local paper for show listings, or call (07) 4098 8111 and visit www.karnakplayhouse.com.au
4. Daintree River Cruises
There are loads of operators, but the AT pick is Solar Whisper Wildlife Cruise. It's more intimate than the other "boat trains" on the river so you can speak directly to your guide. The boat's also totally electric (solar panels on the roof, so no polluting the water) and has a CCTV hooked up which highlights what's actually out there on the riverbanks. Phone (07) 4098 7131 or visit www.solarwhisper.com
5. Breakfast With The Birds
Start your day with a slice of Hitchcock at the Wildlife Habitat Port Douglas. Breakfast With The Birds can be quite literally a battle of the toast with Gus the determined and greedy magpie goose. The place is mayhem as you tuck into the buffet surrounded by hundreds of birds. Walk around the sanctuary after to spot some rare macropods (kangaroos to the rest of us). It's also a wildlife photographer's paradise. Call (07) 4099 3235 or visit www.wildlifehabitat.com.au
7 TOP PLACES TO EAT //
There's a huge variety of restaurants for breakfast, lunch and dinner in Port Douglas. Here's AT's pick of the bunch:
UPMARKET //
Salsa Bar & Grill // The most well known of all the Port Douglas upmarket restaurants and a solid option for a great meal.
The Living Room // Right next door, their signature dish is the angel hair pasta with blue swimmer crab, jarrah smoked tomato and first press olive oil.
Bistro 3 // A funky a-la-carte bistro, you can also slip next door to their excellent Tapas and Pizza Bar.
VALUE/CAFÉS //
Combined Clubs // The local "club", its positioning on the inlet is fantastic for sundowners and cheaper eats.
Soul 'n' Pepper // Run by crazy Dutch locals, again an astonishing location with good coffee and café food.
PUBS WITH FOOD //
Court House Hotel // Beautiful colonial-style pub with an excellent balcony for dinner – I've been told the prawns are a must.
The Iron Bar // Designed to look more Aussie than an outback pub, it serves up counter meals with the added attraction of cane toad races.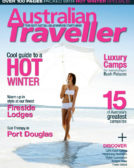 Enjoy this article?
You can find it in Issue 16 along with
loads of other great stories and tips.