Discover Tasmania's little-known antique trail.
I love Tasmania with a passion; the whole lot," Jeff Kennett, the former Victorian premier and chairman of Beyond Blue, observes. "But it can get expensive." A self-confessed bowerbird who has bought several "stunning" pieces along the state's unofficial antique trail, Kennett believes Tassie is an untapped treasure trove for collectors.
"I've bought furniture, copper pots and teapots; some old hats last time we went. I've also got a copper watering can, which would be about three- or four-foot high – it's such an old, old piece," he says. "And the quality! It's extraordinary."
Antique stores in Tassie aren't hard to find; tiny village shops and home collections in back sheds are both very common in local communities, thanks to the state's enduring isolation and colonial history.
For the best finds, Kennett recommends driving right through the centre of Tasmania, starting at Devonport, through Burnie to Launceston and "heading south to either Strahan or Hobart, stopping in at small communities as you please."
Richmond, in particular, is worth a stop, he says, because "aside from the antiques, it has the oldest working bridge in the country. It's part of a bygone era – it feels like you're stepping back in time."
New Norfolk, Derwent Valley's main town is also on his hit list: "It has something like 15 antique stores, and they do great coffee, too," he says.
"Don't miss Flywheel, it sells handmade paper, old writing materials and vintage letterpresses – it's extraordinary."
Below are our picks of the best antique stores to get excited about:
New Norfolk
The Drill Hall Emporium
Address: 17 Stephen St, New Norfolk
The Drill Hall Emporium is less your typical antique store, and more experience.
One step inside and you can feel the passion and love for antiques that the mother and daughters team share.
New Norfolk Antiques
Address: 15 Stephen St, New Norfolk
Specialising in 19th to mid-20th-century furniture, this little hole in the wall prides itself on both Tasmanian oak and Art Deco furniture.
All furniture is carefully restored where necessary and upholstered furniture is professionally re-upholstered with high-quality fabrics.
Ring Road Antique Centre
Address: 99 Ring Road, New Norfolk
A centre with 15 dealers all under one roof, Ring Road is one of the most iconic spots in town.
Browse a broad selection of antiques and collectables dating from the Victorian era to the mid-20th century, while taking in the spectacular Norfolk countryside.
Willow Court Antiques Centre
Address: 15 George St, New Norfolk
If you find yourself at Willow Court, prepare to spend the time hunting for hidden gems.
This space holds so many rooms and areas, block out a couple of hours to really be thorough. You name it, you could probably find it.
Pennyworth Treasures
Address: 47 Burnett St, New Norfolk
As New Norfolk's original junk shop, you never know what you might stumble across…
Honourable mentions: 20th Century Artefacts, Old Maypole Collectables and Antiques, Flywheel
Hobart and surrounds
Kent & Kent Antiques

Address: 3 Morrison Street, Hobart
Located beside Constitution Dock on Hobart's waterfront, you'll find Kent & Kent a short walk from the city's central business district.
Expect authentic antiques from Tasmania's rich convict and colonial history. The collection also includes clocks, estate jewellery, silver, glass and ceramics, early curios and relics as well as maritime antiques and instruments
The Antiques Warehouse
Address: 64 Warwick St, Hobart
Antiques Warehouse is the largest, and one of the highest regarded Hobart epicentres for all things antique.
The space has a constantly changing array of beautifully presented merchandise featuring a wide range of antiques, fine and country furniture, collectables and garden artefacts.
Antiques to Retro
Address: 128 Bathurst St, Hobart
For the antique retro-lover, this is the place for you.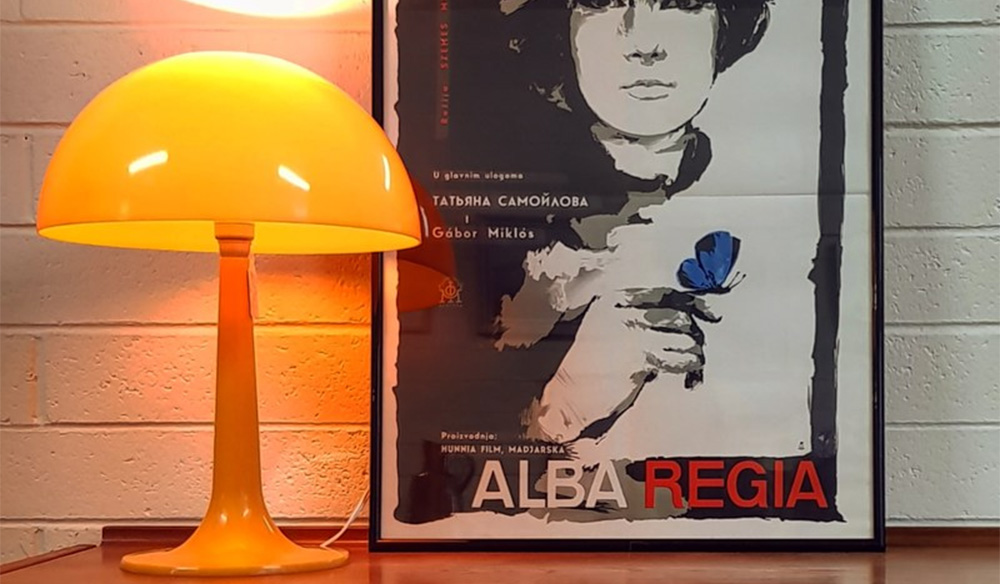 As the name suggests, antiques to retro is the Tasmanian home of collectibles with a vintage flair. Expect an impressive selection of ceramics, clothing, art, glass and one-off pieces.
Sorell Antique Centre
15 Somerville Street, Sorell
Situated in a historic precinct just 20 minutes drive from Hobart in Tasmania, Sorrell Antique Centre is a co-operative of a dozen different antique providers.
Not only does this increase the number of potential treasures you can get your hands on, but also the variation.
Launceston
Tulloch's Auctions
Address: 18-22 Herbert Street, Invermay
Tullochs Auctions, also known as Tasmania's favourite auction house, has made a name selling fine art, antiques, jewellery, collector cars, quality general goods and more.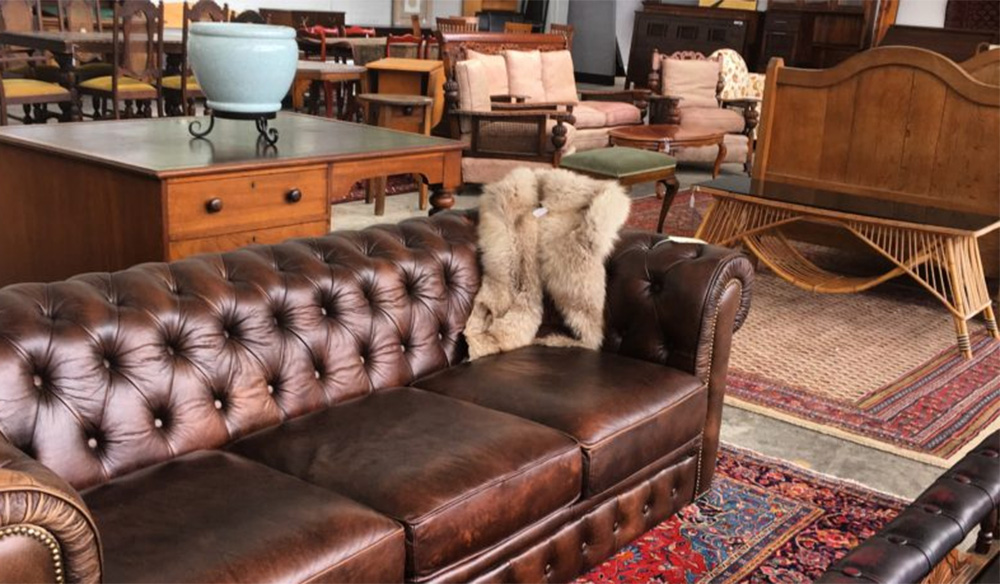 Buying at auction shows you are savvy enough to sniff out a bargain and a rare treasure, it is ecologically friendly and expresses individuality. It is also a great way to find truly unique decorator pieces and household essentials.
Seven Sisters Antiques
Address: 2 Garfield Street, South Launceston
Clockwise
143 St John Street, Launceston
1842 Gallery
21 Cimitiere Street, Launceston
Armitage Auctions
9 Goodman Court, Invermay