Tasmania's little-known antique trail, number 51 on Australian Traveller's '100 amazing places you haven't been to yet'. Nominated by: Jeff Kennett, former Victorian premier and chairman of Beyond Blue.
I love Tasmania with a passion; the whole lot," Jeff Kennett observes. "But it can get expensive." A self-confessed bowerbird who has bought several "stunning" pieces along the state's unofficial antique trail, Kennett believes Tassie is an untapped treasure trove for collectors.
"I've bought furniture, copper pots and teapots; some old hats last time we went. I've also got a copper watering can, which would be about three- or four-foot high – it's such an old, old piece," he says. "And the quality! It's extraordinary."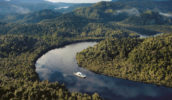 Antique stores in Tassie aren't hard to find; tiny village shops and home collections in back sheds are both very common in local communities, thanks to the state's enduring isolation and colonial history.
For the best finds, Kennett recommends driving right through the centre of Tasmania, starting at Devonport, through Burnie to Launceston and "heading south to either Strahan or Hobart, stopping in at small communities as you please."
Richmond in particular is worth a stop, he says, because "aside from the antiques, it has the oldest working bridge in the country. It's part of a bygone era – it feels like you're stepping back in time."
New Norfolk, Derwent Valley's main town is also on his hit list: "It has something like 15 antique stores, and they do great coffee, too," he says.
"Don't miss Flywheel, it sells handmade paper, old writing materials and vintage letterpresses – it's extraordinary."
Return to: 100 Amazing Places You Haven't Been to Yet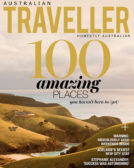 Enjoy this article?
You can find it in Issue 62 along with
loads of other great stories and tips.