For those who love sea, sand and sundowners, there's nothing better than a beach bar. From Adelaide to Darwin, here's where to kick back on the shore in style.
The shores of Williamstown Beach have been neglected for far too long. And finally, someone has taken notice. Modern beachside offering Sebastian has brought the best of the Basque region to Melbourne's West, reigniting the landmark heritage hospitality of the region.
Sebastian is helmed by one of Melbourne's most celebrated restaurateurs Dave Parker (San Telmo, Pastuso, Palermo, Asado, Neptune) and childhood friend Alex Brawn, who both share a love of local produce, sunset sceneries and the nostalgia of San Sebastian.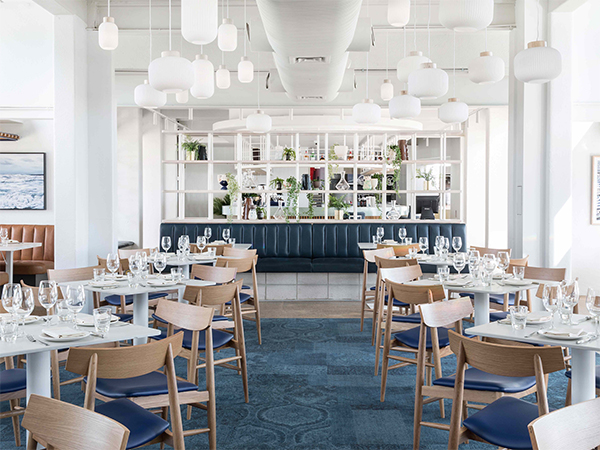 The space offers an all-day menu influenced by its namesake Spanish beachside town, where Head Chef Leigh Robbins employs the venue's bespoke charcoal grill and cold smoker, as well as cure meat in-house, to produce the bold flavours for which the Basque region is known.
With cocktails and casual dining, Live music, DJs and some 56 sun lounges and beds to stretch out on, Glenelg's Moseley Beach Club is an Australian first and modelled on the crème de la crème of beach clubs across Europe and southeast Asia. It opens for the season in November.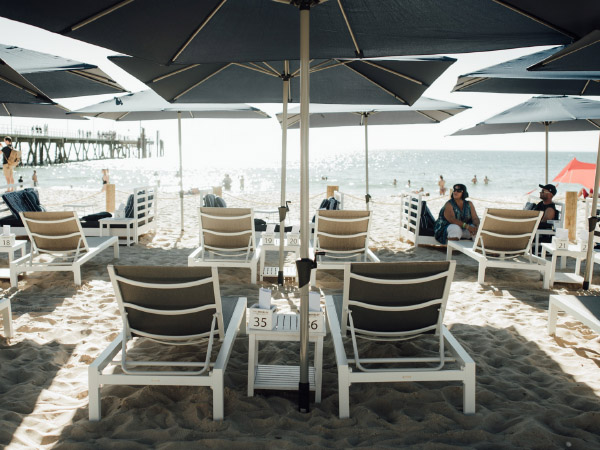 Casual, friendly, relaxed and eclectic, with stunning tropical sunsets to boot, a session at the Darwin Boat Trailer club feels quintessentially Australian. located on the shores of Fannie Bay, Darwin's oldest seaside club celebrates its 60th birthday this year. Sink a cold beer and soak in your northern Territory surrounds.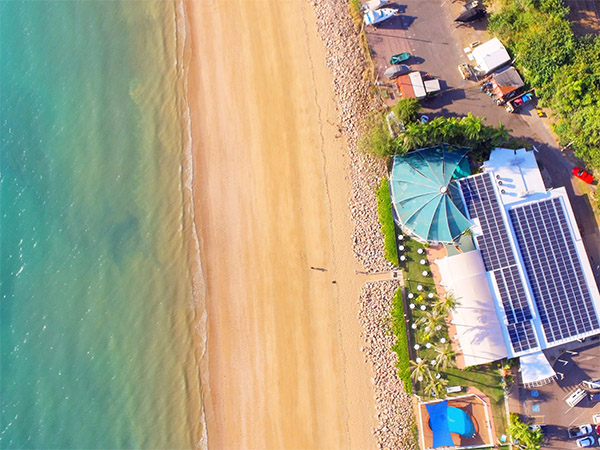 Found right on Kewarra Beach, this little shack provides gorgeous sunsets and true beach bar vibes. Friday nights and Sundays are for wood-fired pizzas and live music (bookings recommened), while Wednesday nights are all about seafood and tapas. The Beach shack's season runs during the dry from May until NYE.
You'll find Clancy's at four spots in WA – from Fremantle to Dunsborough – but our absolute favourite is its City Beach outpost in Perth, thanks to its location right on the sand and its vibrant interiors designed by Paul Burnham Architect, featuring colourful fabric chandeliers. It's got the feel of a funky beach shack and the menu of your favourite dinner spot.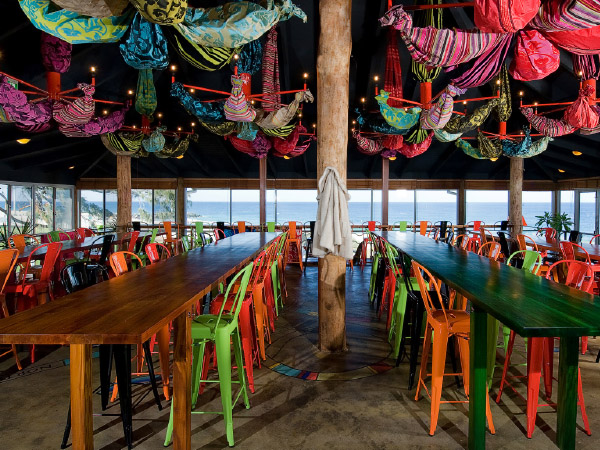 OK, so Bar Beach Kiosk isn't actually a bar, but seeing as you'll find it at Bar Beach (a top swimming and surf spot) and because it serves such superb views with its coffee, we'll let it off. This gem of a cafe in Merimbula, on NSW's Sapphire Coast, has a great menu of local produce-focused dishes and is open seasonally from 7.30am.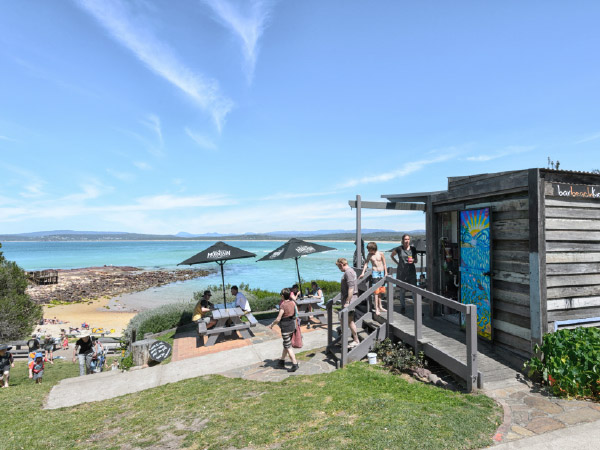 It's hard to picture a perfect Sydney summer without a day/night at Watsons Bay Beach Club. Located right on Watsons Bay, a drink here offers panoramic views of the harbour, topped off by an extensive menu of fresh seafood dishes. The restaurant is open for breakfast, lunch, and dinner and accessible via a (quick) ferry from Circular Quay or Manly, or a ten-minute drive from Bondi. Perfect.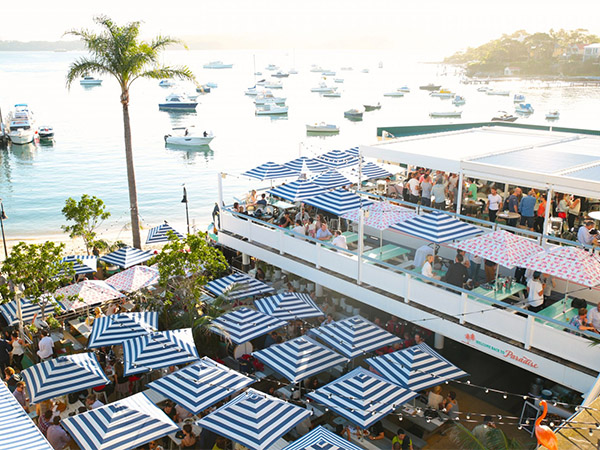 Reserve a table at Republica – Melbourne's favourite beach side bar on the iconic St Kilda Beach. Featuring an array of dining options, hanging chairs, cocktails and funky tunes, this is a place for the people!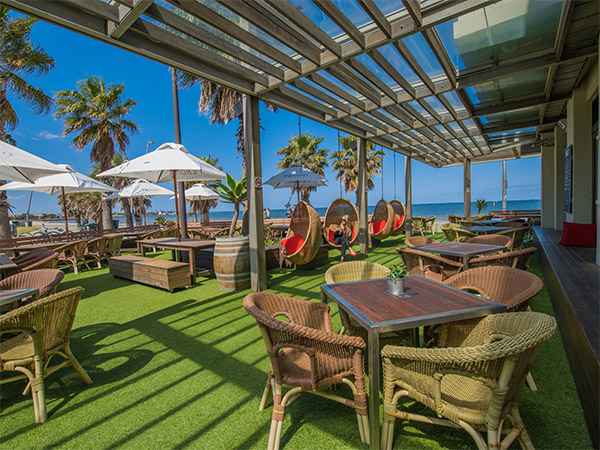 With an average of 300 days of sunshine a year, it's no wonder Burleigh Heads is the perfect location for a beachside bev.
Local favourite Rich Shores heroes pan-Asian flavours in one of the Gold Coast's most iconic locations. Relaxed yet refined, the menu focuses on fresh, locally-sourced produce with intention to share.