Negroni, Sbagliato, Bicicletta. From Brunswick to Chippendale, bitter aperitivo drinks are officially the new black. But ask an Italian and they'll tell you that 'aperitivo hour' isn't just about what's in your glass, it's a daily ritual that embodies the spirit of 'la dolce vita'.
You don't need to look too far to see that the Spritz is having a big moment in Australia right now. It crept its colourful way into bars and backyards a few summers ago with the approachable and now ubiquitous Aperol Spritz, coinciding with a global resurgence in aperitif drinks across the board (hello vermouth, sherry, pastis).
But while it's all very well to embrace the bitter refreshment of fashionable Italian pre-dinner drinks, it seems a shame not to do as the Italians do and partake in the accompanying cultural and culinary joys of aperitivo hour too.
The word aperitivo is derived from the Latin aprire, which means 'to open'. On a practical level, it refers to the ritual of taking a dry or bitter drink ahead of a meal in order to 'open' one's stomach and prime the appetite, but on a social level fare un'aperitivo is the Italian answer to happy hour – just with more food, less drunkenness, and a double shot of convivial Italian ebullience.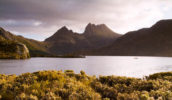 In their recent book Spritz, authors Talia Baiocchi and Leslie Pariseau describe aperitivo hour as, "An attitude – a devil-may-care moment in the day when the Italian Dream seems a little more tangible." Having perfected the art over several summers spent in Italy in my youth, I'd have to agree. There's just something so evocative and enduring about sipping bitter bubbly drinks in a bustling Italian piazza at dusk.
If you too have been lucky enough to holiday in Venice, Milan or Rome, you'll know the scene well – it's that magical time of the day (usually between 4:30 and 9pm) when work is done for the day and the night is still young.
It's when the young, the old, the humble and the fabulous all gravitate to their local piazza bar to meet friends and unwind with a not-too-boozy drink and a few simple salty snacks (olives, nuts, potato chips, crostini and the like always come gratis with an aperitivo drink in Italian bars).
OK, so we like the Italian drinks, what do we need to learn about Italian drinking culture?
First of all, aperitivo drinks are usually low in alcohol (think Campari, Aperol, vermouth). Getting drunk just isn't a thing for Italians. Secondly, aperitivo drinks are always sipped slowly – with a bite on something in between. The ritual should never be rushed. Piano, piano, as the Italians say.
Mark Ward, the man behind Aussie vermouth brand, Regal Rogue, says the ritual of drinking an aperitif marks a transition from the work day into the "relaxation" part of the day. "For me, aperitif drinks mark the romantic transition into the evening, especially when you're on holiday."
My colleague Sam just spent a few years spent living and working in Treviso, northern Italy where she got an insight into what makes the social rite of aperitivo hour so important.
"Italians place a huge emphasis on enjoying life," she says. "Probably because they're stifled by such heavy-handed bureaucracy; there's a system, structure, hierarchy, line or form to fill out for absolutely everything, which can really wear you down."
Sam says that for working Italians, aperitivo hour is about celebrating the end of a weekday. "It's social, fun, and rarely involves work chat, surprisingly. The conversation is never anything too serious – it's all lighthearted banter and lots of laughing."
She also explains that in northern Italy, social drinking is "an art-form" and a way of life. "It's treated with respect, from a young age. You rarely see the drunken fool outside bars, and if you do, it's likely they're an expat."
Meanwhile, Ward says that while aperitivo culture is starting to stir in Australia, it won't be long before it takes off. "The influence of Italy runs through every Australian city," he says. "As the nation's palate evolves, a new generation of taste explorers want to enjoy what else is out there."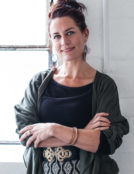 About the writer |
Leanne Clancey
Leanne Clancey is our regular Eating Out columnist. Leanne is a freelance writer, restaurant critic, author, salami judge and self-appointed aperitivo authority based in Melbourne. When she's not writing, assessing cured meats or uncovering obscure holiday destinations, you'll find her acting as an official ambassador for Scarf – a social enterprise that provides hospitality training and mentoring for young people from Melbourne's migrant and refugee communities. You can follow Leanne on Instagram and Twitter at @tourdeclance.