Ever wondered where rock stars stay when they're in town? And what exactly they get up to? Tiana Templeman slips behind the velvet ropes and burly security guards for a rarefied glimpse into the celebrity life.
The Langham, Melbourne
The Langham's top suite comes with everything a rock star could possibly want – its own marble lobby, a butler, chauffer-driven limousine, Bulgari bathroom amenities, a fully stocked bar, access to the hotel boardroom and a fully equipped kitchen – but this wasn't enough for one star who requested a "dedicated TV assistant" to operate the remote. Another was adamant they required low fat, calorie and portion controlled food, only to be sprung chowing down on ice cream in the Club Lounge. This refined hotel has about it a genteel class, which makes it especially popular with European and British rock royalty (yes, Coldplay, we're talking about you). www.langhamhotels.com
Sofitel Brisbane
Sometimes rock star behaviour isn't all bad. Hotel night staff and guests were delighted when Robbie Williams did an impromptu rehearsal at a piano in the bar, and Maroon 5 endeared themselves to reception by handing out a wad of concert tickets. Perhaps it's thanks to laidback Brisbane, but requests here are seldom outrageous. Burt Bacharach asked for a specific brand of cranberry juice, Ozzy Osborne wanted roast chicken and gravy (which must have been good because he had it twice). The Opera Suite (formerly the Monet Suite) at Sofitel Brisbane is unique as it can be entered via two different floors. A swirly spiral staircase, which must be a doozy in rock chic heels, links the level 29 bedroom with the lounge area on level 28. The suite comes with a kitchen – Kylie Minogue brought along a private chef to cook her favourite organic food – and a desk big enough to dance on (gold hotpants optional). Other high profile guests have included the Dalai Lama, Neil Finn, John Travolta, Nicole Ritchie and Joel Madden. www.sofitelbrisbane.com.au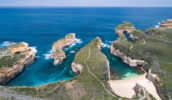 Park Hyatt Sydney
Not even the Opera House and Sydney Harbour Bridge are enough to prevent a few rock stars from blacking out what is arguably the best view in Australia in their quest for privacy. For those of us who can only dream of staying here, it's enough to make you cry. The opulent Governor Suite comes with not one but six balconies, a personal wine cellar and a de-dicated butler who was once asked to turn the place "into a racing car" so Mr Rock Star could play Xbox games. A full kitchen and dining table for 12 regularly sees this suite playing host to star-studded dinner parties. Locals should keep an ear out when rock stars are in town: music from the grand piano often drifts across Sydney Harbour. www.sydney.park.hyatt.com
Crown Towers, Melbourne
Getting rock star scuttlebutt from Crown proved harder than breaking even at a casino. They were, however, willing to confirm that Celine Dion, Ricky Martin, Tom Jones, Elton John and Justin Timberlake have all come to stay. The most popular rock star digs are the Crown Tower Villas, which take up a quarter of each floor. The most desirable is either the Georgian or Paxton Manor but these two top villas are by invitation only (yes, even for rock stars). Those with a reputation for trashing rooms are unlikely to get a look in. Villas and the two manors form part of an exclusive "hotel within a hotel" with a dedicated lobby and private lifts. Security is tight. www.crowntowers.com.au
Hyatt Regency Perth
The top room at the Hyatt Regency Perth may be called the Presidential Suite, but with its flashy gold colour scheme and tonnes of bling it screams rock star. Special requests range from fairly standard (bottled water, kids' DVDs, massages) to the bizarre (a private soccer game arranged at short notice remains one of the more unusual). Perth is often the last stop on any Australian music tour, which means this hotel frequently hosts huge after parties. One star took this a step further by announcing during his last concert exactly where he was staying and inviting "all the pretty girls" back to his room at the Hyatt. Very rock star (not to mention problematic for the hotel, which was besieged by eager young ladies). www.perth.regency.hyatt.com
InterContinental Sydney
The InterCon's Australia Suite feels almost as big as Australia itself and comes with a grand piano and its own steam room. The 245m2 suite is the largest in Sydney and has played host to some spectacular private parties. It's hard to believe, but "beautiful people only, please" was a real request. There can be an abundance of alcohol – or none at all, if a rock star is in rehab. The private open-air terrace with its sweeping Sydney views is often used for sun baking (hey, we never said rock stars were smart). Intercontinental Sydney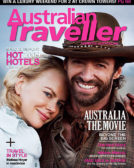 Enjoy this article?
You can find it in Issue 24 along with
loads of other great stories and tips.