Ten Things To Do Before You Turn Ten: As a young Australian, there are certain staples you should have ticked off by now. And as a parent, these are the experiences that shape your children, so that hopefully they'll grow up to be just like you. Only better with computers. By Dorian Mode

1. The World is not enough: Theme Parks
Dreamworld is probably the pick-o-the-bunch here for the sole reason that it's shrewdly aligned itself with Nickelodeon, the TV channel they're all glued to under the age of ten. At Dreamworld, Junior can enjoy the SpongeBob Square Pants ride (where they lie flat on their stomachs aboard a giant jellyfish), the Blues Clues Skidoo, or spin out on Dorothy's Teacup Ride – not recommended after a repast of hotdogs and fairy floss.
Movieworld is also a hit with the sprogs; the stunt shows are deftly choreographed and great fun for the kids. Only problem with high-adrenalin theme parks is that every other budget holiday activity pales into insignificance. I mean, what's drifting for flathead in a tinnie compared with the Log Ride through MasterCard Island? So, yes, the downside of theme parks is they cost an arm and a leg. I am in fact writing this as a torso.
"Aside from the thrill of seeing snow for the first time, kids can build snowmen, have snowball fights, make snow angels and write their names with the good old urine pen."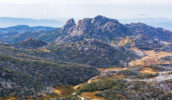 However, the best value park in my book is Sydney's (or Melbourne's) Luna Park. Stunning harbour backdrop, charming ferry ride to get there, reasonable value, and the fabulously restored Coney Island will take you back to your childhood, when wobbling on a shimmying floor was nothing short of hilarious and standing before a distorted mirror made your mum laugh so hard she exposed the fillings in her back molars.
Dad's Tip: Take your own sangas and drinks to cut down on wallet bleed and avoid you throwing up your Dagwood Dog in the Big Dipper.
2. The roar of the greasepaint and the smell of the crowd: The Circus
Every kid must see a circus before they devolve into surly, smoking-behind-the-toilet-block teenagers. And I don't mean one of those tedious, hippy, street-busking, Greenpeace affairs like Circus Oz. I'm talking caged beasts, kooky, in-bred Tasmanian trapeze families, sad, creepy old clowns, randy monkeys on horseback and depressed, beaten, defecating elephants. Let the sprogs get the sawdust under their feet before this queer tribe of carnies is put out of business forever by animal rights activists and soft-knobbed councillors.
Dad's Tip: Take a bag full of cushions, as the seats are usually bleachers. And don't wear your good shoes.
3. A capital idea: The Cultural Holiday
I like Canberra. (Apparently one of the least used phrases in the English language.) It's a great place to take your kids for holiday! And culture can be fun for kids if you deem it so. Besides, why should they be spared? I recently took the sprogs to the War Memorial. What a fantastic day out. And it cost me zip! Thanks to Hollywood movies, kids are fascinated by guns, bombs, flamethrowers and anything that disembowels you before breakfast, and the War Memorial is replete with death and destruction on a grand scale. (Just don't tell them they're learning about history by default.)
The National Gallery and National Museum are equally wonderful adventures, but be sure to explain to the kids why specific exhibits or artworks interest you or it can all be a bit of a blur. And make sure you save Questacon – the National Science and Technology Centre, chock full of free games, quizzes and activities – for last, as they seem to like it best and you'll never drag them back to the gallery.
Dad's Tip: Try not to assail them with too much culture in one day. They'll have two (maybe three) hours in 'em, tops.
4. Eureka! The History Holiday
Ballarat's Sovereign Hill (if only it cost you that to visit) has been a hit with kids for nigh on 40 years. They've carefully recreated the 1850s goldfields township, where real gold flows in the creek (sort of) and history comes alive before their eyes. Sovereign Hill's commitment to authenticity is what makes it stand above places like the former Old Sydney Town, methinks. Kids can pan for real gold in the creek, go underground into an operating goldmine, try nine-pin bowling 1850s style and attend school as they did back then, with slate boards and an 1850s style Mr G beating them with switches. Redcoats fire muskets in the street and bayonet prospectors (okay, I made that up – bit too authentic) and kids can experience 19th Century transport: horse and cart. And at the Gold Museum they house the giant Gold-a-sauras, a nugget weighing at a whopping 4.4kg.
Which brings me neatly to fossicking. Prepare your kids for a lifetime at RSL Club poker machines by rousing the serial gambler in them. Doesn't have to be gold. Could be opal at Coober Pedy. I recently took my sons looking for sapphires at Oberon in NSW. We found bugger all and they fought like seagulls the entire time. Depressed, I went mushrooming in the pine forest and nearly perished eating a red-speckled specimen that looked like something out of Alice In Wonderland. The last words I nearly heard were, "I wouldn't eat that if I were you, Dad."
Dad's Tip: Sovereign Hill has 1850s-style pantos for the kids during school holidays so you and Mum can leave 'em while you nip off to scull vodka and rewrite your wedding vows. And the Oberon Info Centre hires fossicking equipment and will gladly identify any mushrooms you pick in order for you to avoid an agonising and senseless death.
5. Finding Nemo: The Tropical Adventure
Australia is blessed with some of the world's best diving, so finding Nemo has never been easier. And the Barrier Reef isn't the only place to drag the kids either. Think outside the square. I recently took mine to Norfolk Island and the snorkelling was breathtaking (pun intended). And while we're on the subject of the ocean, every kid should have a crack at surfing, dude. I splashed out on a couple of Liquid Shredders (softboards that look and perform like fibreglass ones) so that my eldest son and I could learn together. I am beyond crap but, like most kids, he's rather adept at it and I provide him with endless comedy with my spectacular wipeouts. Great for bonding. (Plaster's off next week.)
Dad's Tip: Invest in a day at a surf school – most beaches have 'em – and if you live near the coast it's not much more to buy snorkelling gear than hiring it. Practice in your local pool to get the kids used to it. Won't be long before they're off like Harold Holt!
6. Wallowing in showbag heaven: The Royal Show
I adore the Royal Show. Sweaty, hairy-shouldered men in blue singlets and Dunlop Volley's scaling great totems of shaved trees and hacking the bejesus out of them (all sponsored by Bob Brown), mad women fired from cannons, lame motorbike stunts, dog trials, cattle with bulbous testicles being lead by the nose by cowboys dressed in all their gaudy finery, and of course that intriguing overpriced bag of dross: the showbag.
"Give little Princess a spade and make her crap in a hole for a week. It's character building!"
Showbags were once free and called "sample bags". Hard to believe, but as a ten-year-old in the '30s, '40s and '50s, you sampled a manufacturer's range of products for nix. As a Dad (read: sucker) in the naughties, you pay nigh on $100 for a handful of bags filled with discontinued lines of Taiwanese crap that wouldn't make The Reject Shop, only to be assaulted with said crap (bucket-o-slime, foam guns, inflatable baseball bats) by the evening's ring events. These are all broken, punctured, deflated and depleted by the time you've watched the fireworks.
I lament the demise of the Sideshow Alley freak shows. Here, feral carnies spruiked their fascinating display of mutants. Many were wonderful scams like the two-headed woman or gorilla boy. Some were simply deformed relatives they made a regular buck from.
Dad's Tip: Let the kids save for their own showbags. Then they can decide whether the $15 inflatable plastic baseball bat represents value over the $12 novelty comb.
7. Winter Wonderland: The Snow Holiday
Australia is amazing. Not only can we enjoy a tropical adventure but we can enjoy a winter one, too. And kids have a fascination with the snow. Unlike us, they're fearless on skis and will do it for hours without the lure of schnapps and a warm fireplace at day's end. Aside from the thrill of seeing snow for the first time, on a skiing holiday they can toboggan, build snowmen, have snowball fights, make snow angels and write their names with the good old urine pen. (Carn, every kid has to do it once!)
Dad's Tip: Ask around and borrow ski gear – most people have it sitting in closets. This will cut down on hiring equipment. And, like surfing, do invest in a day at a ski school for the little ones.
8. Look at this little bewdy! Zoos, Aquariums & Reptile Parks
Taronga Park Zoo is one of the most spectacular in the world. Like Luna Park, it's a stunning ferry ride to get there, with incredible views and world-class enclosures for getting up close and personal with the natives. What they don't tell you is that the #@$!ing place is built on a hillside, so bring your walking shoes and make sure the kids have an early night before. Few people also know that Taronga offers a night-stay called Zoosnooze, where you can sleepover and creep around with a torch harassing those animals that should be resting after being harassed all day.
Sydney Aquarium at Darling Harbour is also a great day out and conveniently located in the maw of the city. I rate Sydney Aquarium and there's a lot of hands-on stuff for the kids. You can even dive with sharks. (Lawyers excluded.)
Western Plains Zoo in Dubbo is ideal for the safari adventurer in you, but for mine, the best value is at Sydney's Reptile Park, which has the finest collection of death and poison your dollar can buy. Only 40min from Sydney and can be enjoyed in a lazy arvo, they also have enthusiastic guides who talk about the creatures and let you play with them – do bring the mother-in-law. This little zoo certainly punches above its weight.
Dad's Tip: Bring blindfolds with you as a lot of these places force you to exit through their overpriced gift shops. Also, most zoos have picnic areas. Avoid wallet haemorrhage by packing drinks and sangas, maybe supplementing them with some hot chips from the kiosk.
9. Swap McDonalds for Old McDonald: The Farm Stay
Kids love farm stays. And it's good for them to nurture God's creatures before skinning, gutting and eating them. ("Welcome to backstage at Hungry Jacks, Princess!") An okay farm stay might see your kids milk a cow, collect eggs, feed animals and even take a pony ride, which the little girls adore. A good farm stay will show them how to shear a sheep. A great one will have them neuter a ram. ("Here, take these home and show your friends.")
Dad's Tip: Some farm stays are simply that: a cabin on some yokel's property with nothing to do. Be sure to ask the owner/operator about activities for the kids.
10. The Great Outdoors: The Camping, Caravanning & Fishing Holiday
Of all the aforementioned adventures with the sproglets, camping is the best – and cheapest, I hasten to add. Give little Princess a spade and make her crap in a hole for a week. It's character building! Make your kids wash their plates, make their beds, live in sweaty clothing, sleep on stones and hear terrifying noises in the night (Dad snoring and farting).
What I like best is the campfire. Anyone can stay in a hotel and watch cable TV while the kids discover the hotel's free internet and sit on Facebook all night. Around the campfire, your kids are actually forced to talk with you!
I recently acquired a fabulous old 1950s caravan. I prefer this to the tent, since fighting with the kids over tent poles makes a miserable start to any holiday. With a van, you simply turn up, unhitch it from the car and crack open a tinnie.
Needless to say it's de rigueur to fish when camping. I'm a self-confessed fishing tragic and believe it to be good for kids. It teaches them patience and is another opportunity to talk for hours on end while doing something fundamentally meaningless; a piscatorial meditation. My youngest and I are members of a local fishing club. Each month we drift for flathead around the pretty harbour in our tinnie, drinking cup-a-soups and talking about all sorts of things fathers and sons should talk about but rarely do. I did this with my father and I hope my kids will do it with their kids.
Dad's Tip: Try and make camping a digital free holiday. I don't know about you but my kids will text all through a bushwalk. Ban mobiles and laptops, iPods if you can and portable DVD players. Bring lots of old-fashioned stuff like cards and board games. Let them experience holidays like you did as a kid. Why should they be spared?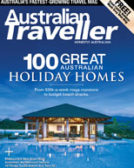 Enjoy this article?
You can find it in Issue 29 along with
loads of other great stories and tips.