Alissa Jenkins with the help of the rest of the Australian Traveller magazine staff delve into the world of zingy Aussie Rieslings.
WATERTON RIESLING, 2009
Having taken out the top spot at the 2011 Canberra International Riesling Challenge, this Tasmanian treasure has an air of sophistication. To begin it has a fresh-bread scent with a hint of kerosene, typical of matured riesling, while smooth lemon and lime flavours coat the palate, demonstrating great acidic balance and length. $32.50; www.watertonhall.com.au
PAULETTS POLISH HILL RIVER RIESLING, 2011
We couldn't cover rieslings without a representative from the Clare Valley, which is renowned for the variety, and this drop by Pauletts is a promising one. Pale green-straw in colour, it has a floral and citrusy fragrance. It's refreshingly zingy on the palate; think lime, grapefruit and summer fruits. Given the success of earlier Polish Hill vintages, we look forward to seeing how this one matures. $22; www.paulettwines.com.au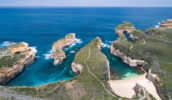 LOUEE NULLO MOUNTAIN RIESLING, 2011
Although Mudgee conditions typically aren't conducive to producing riesling, this new release is grown on one of the highest local vineyards atop Nullo Mountain (1100m above sea level), which is proving great for growing the cool-climate variety. The result is a citrus aroma with a hint of caramel, while the palate is filled with flavours of lime, pineapple and sherbet. Balanced by acidity, the finish is dry but short. $25; lowewine.com.au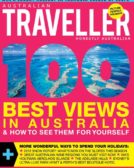 Enjoy this article?
You can find it in Issue 44 along with
loads of other great stories and tips.