As winter officially sets in, Australian Traveller searches for family friendly festivals that will entertain and astound. By Liz Schaffer.

With the cold air finally arriving, skies turning grey and gas bills increasing exponentially, now is the perfect time to explore Australia's family festivals. There will be freshly fallen snow, luminous installations, evocative activities, quirky events and the opportunity to observe our country's artistic talent. All you need is a sense of adventure and a few festive plans.
To help fill the calendar, AT has been on the lookout for exciting events unfolding across the country, winter warmers the family will not want to miss.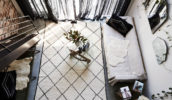 1. The Antarctic Midwinter Festival, Hobart
Rug up this winter and see a breath of ice and Deep Ocean hit Australia's Antarctic Port. From June 18-21 the innovative Antarctic Midwinter Festival celebrates Tasmania and Antarctica's historic and living connections by uniting exceptional exhibitions, performances, tours and social events. It's an opportunity for adventurers and amateur scientist to enjoy the planet's last pristine wilderness.
If the world of Antarctic science and exploration captures your family's imagination, check out A Midwinter's Night at the Museum at the Tasmanian Museum and Art Gallery. The combination of strange creatures, deep space and weird science is guaranteed to entertain.
Photography buffs can also enter The Extreme Environment Photographic Competition by submitting images from remote parts of the globe. For more events visit www.antarctic-tasmania.info
2. The Light in Winter, Melbourne
Federation Square gives us a bright reason to apply the layers and head for the city. Directed by Robyn Archer, The Light in Winter is a light-based festival uniting artists, designers and communities in exploring concepts of light, enlightenment and hope.
13 installations created by part of Melbourne's multicultural community make up the spectacular display, "The Light in Winter". The works explore the cultural significance of light, warming the city's seasonally chilled heart as just one of the exhibitions on show.

Families can also celebrate the Winter Solstice by packing a picnic and enjoying live music and performance to herald the arrival of longer and brighter days. For information see www.fedsquare.com or call 03 9655 1900.

3. Winter Magic Festival, Blue Mountains
Watch the Winter Magic Festival transform one of Australia's most spectacular regions as local musicians, mask makers, dancers, poets, clowns and choirs sprinkle winter magic and wonder around Katoomba.

There's the inevitable embarrassment or chance to demonstrate unexpected skating prowess at this year's outdoor ice rink, inside the picturesque Carrington Place town square. Alternatively, you can show your "universal" appreciation when The Winter Magic Grand Parade celebrates the International Year of Astronomy.

Festival favourites, including ArtStreet and the Short Film Festival, will again turn Katoomba's main streets into a visually exciting artistic space. To discover more visit

www.wintermagic.com.au

4. Mary Poppins Festival in the Park, Maryborough
For a storybook escape to the Queensland coast in the winter school holidays, Hervey Bay is "practically perfect", with the Mary Poppins Festival in the Park landing gracefully on their shores on July 5.
The world famous nanny works her magic to transform Richmond and Wharf Street into the fantasy Cherry Tree Lane, with young and old invited to meet Mr Banks, the Bird Lady, The Chimney Sweep and Mary Poppins herself. Countless activities, rides, steam trains, brass bands and fine arts and crafts markets to amuse all and cap off a weeklong event to honour the Mary Poppins author PL Travers, who was born in Maryborough in 1899.

Hervey Bay celebrates the Mary Poppins Festival by offering accommodation packages to suit all price ranges. To find out more about the supercalifragilistic event, check out

www.visitmaryborough.info

5. Alice Springs Beanie Festival, Alice Springs
Once a humble "beanie party", the distinctive Alice Springs Beanie festival is ideal for fans of all things warm and woolly.

From June 26-28, be enthralled by beanie central, otherwise known as the Araluen Cultural Precinct, the centrepiece for the festive long weekend. Here the mayhem and thrill of the beanie chase takes place as you search for the perfect beanie from more than 4000 on display and up for sale.

Music, workshops, kids craft, Beanie Olympics and a signature teashop make this the perfect winter remedy. The Opening Night party is also not to be missed – enjoy the entertainment and see the prize-winning beanies paraded under the stars.

Visit

www.beaniefest.org to learn about the festival and year-round Beanies, Baskets and Bush tucker tours.

6. City of Perth Winter Arts Season
A rich tapestry of arts events will keep sandgropers warm throughout the cooler months. From June 1 to August 30, the Perth Winter Arts Season embraces the State's growing creative scene through diverse stage performances, arts organisations and exhibitions.

To mark the largest festival to date, watch parents behaving badly and uncensored playgroup politics in the delightful stage production God of Carnage. The Museum of Performing Arts will also present the moving ANZAC Coves, named in honour of the troupe of soldier entertainers who dodged bullets and bombs to perform on the battlefronts of Europe.

The presence of Australian superstar Ben Lee proves that the unorthodox and embracing season has something for everyone. For a complete program visit

www.perthwinterarts.com.au

7. 2009 Whaletime Playtime Festival, Victor Harbour SA
Two days of fun and excitement will capture the imagination children as the 2009 Whaletime Playtime Festival splashes around from July 4-5.

Exceptional SA performers including the innovative Ticklish Allsorts and the Amazing Drumming Monkey's will help bring the aquatic world to life. Don't miss Victor Harbor's much-loved Professor Blubber and keep an eye out for Henrietta the Humpback.

This year's festival coincides with the opening of SA's Whale Watching Season, making it a rare family experience. Exposure to these magnificent mammals and original event is an apt reminder of the need to conserve and protect our natural surroundings. Find a full program at

www.whaletimeplaytimefestival.com.au