"Just Another Hero", Australian Traveller Magazine brings you the story of a Rural Fire Service volunteer
The Snowy Mountains in summer is a paradise for bushwalkers, horse riders and flower lovers. But catastrophic fires in 2003 turned the bush to ash, and inspired some courageous acts by volunteer fire fighters. By John Maddocks 
For weeks you've been fighting bushfires 16 hours a day, often engulfed in thick, billowing smoke driven by high winds that help the fire jump 20km at a time. The mercury is pushing 40. The situation is deteriorating. Your nerves are frayed, you've been pushed to the point of exhaustion and beyond.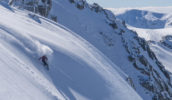 That was the situation Rural Fire Service volunteer Greg Roberts, 54, found himself in when bushfires ravaged Kosciuszko National Park in the summer of 2003. Three-quarters of the park's 690,000 hectares were gone and locals were fighting for their very existence. "There are elements of that whole episode that my body and brain have just turned off," Roberts recalls. "We were surrounded by a wall of constant smoke and fear. It was a very emotional time."
He had to stand by as the decision was passed along that his neighbour's house could not be defended. "It was tragic. My neighbour was working overseas and the fire was raging towards his house. The fire brigade said it couldn't be protected, so they put that cross of blue tape on the gate that says nothing more can be done. I offered to go in and fight, but the other fire fighters said no. Then, at the last moment, a helicopter water bombed the house and saved it."
At the time of the fires, Roberts was marketing manager for Tourism Snowy Mountains and recalls the impact on travel and local businesses. "People watching the reports on the news see the devastating effects on property and the natural environment," he says. "But the economic impact was harsh too. Roads were closed and no-one came here, so some businesses made nothing at all. And the blokes fighting fires did it tough too. A mate of mine made hardly any money for eight weeks, and some people were fined because they didn't have time to do their BAS tax returns."
As the situation grew worse, Roberts attended meetings run by police and Parks and Wildlife only to hear that there were no longer any defined frontlines because the fire was so widespread. Low humidity and strong winds made the situation critical. "Bizarre things were happening," says Roberts. "An RFS car pulled over to take a phone call and the vehicle's catalytic converter on the exhaust system set the grass on fire beside the road. The same thing happened with a police car, and 500 acres were burnt out."
Some locals responded to the dire situation with typical Aussie gallows humour. "The National Parks people and the police had to go around to houses that were threatened and tell the occupants to leave. But there was one cop," Roberts recalls with a laugh, "who was way too quick off the mark with the advice. So he got the nickname 'the premature evacuator.'"
After fighting fires for weeks and helping to save other people's properties, Roberts finally received the call he hoped would never come. "I was at work in the morning when I heard that our house was threatened," he says. "So I jumped in the car, drove the 45min trip in 30 and arrived to find the tall grass around our property well and truly alight. I just thought, 'This is it.'"
With wife Amy and twin four-year-olds in the house, Roberts was afraid for their safety. "It's strange how your mind works in those circumstances," he confides. "For some reason I was thinking, 'I can't lose this house because I can't let the kids lose their teddies.'"
Although he'd prepared for the worst by blocking gutters and readying hoses and fire pumps, the speed and ferocity of the fire forced Roberts to take immediate action. "Where I live has typical Snowy Mountains terrain with long grass interspersed with gumtrees," he says. "The gums were exploding in flames. I grabbed my chainsaw and cut down some trees that were close to the house. The heat was just staggering."
The RFS personnel had arrived and were in the backyard, but things were looking grim. "Then something happened I'll never forget," says Roberts. "Just as it seemed completely out of control, a grader with a ten foot blade appeared out of the smoke and cut a break between the fire and the house. It was like a miracle."
The grader belonged to the equestrian centre next door, and Roberts believes it saved their house. That fire started at 11am; Roberts was still mopping up at two the next morning. "It was physically and emotionally exhausting," he says. "The tension left me completely drained. And it still wasn't over, as fires burned in the trees for a week."
After the blazes finally came under control, Roberts attended a tourism trade show in Melbourne. On his return, he collapsed and spent a week in hospital with exhaustion-induced pneumonia. "I just crashed, it's as simple as that," he recalls. "My body just gave up."
Locals say Roberts was one of the heroes of those horrific fires, and I tell him so. "No, no way," he replies. "I just did what anyone else would've done." 
Perhaps. Roberts remains a member of the RFS and, with another fire season already upon us, he's more than ready to do it all again.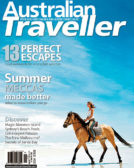 Enjoy this article?
You can find it in Issue 12 along with
loads of other great stories and tips.