The ultimate cruising overview to all cruising and boating holiday options in Australian waters.
Everybody wants to go cruising, whether they know it or not. It's just a matter of discovering what floats your boat. Fiona Harper presents you with ALL the options. It's up to you what to keep and what to throw overboard.
Perhaps our desire to head out to sea comes from vague First Fleet longings. Or maybe we're stirred by the rousing celebrations following great yachting victories. Or simply because we live on a massive island girt by so much sea. Whatever the reason, Australian holidaymakers love to spend their leisure time on the waterin all manner of vessels. From the freedom of captaining your own ship to just sitting back and enjoying the water slipping beneath the hull without lifting a finger, the choice of cruises is yours. Surely the old adage "it's better to travel than to arrive" is no more apt than out on the water. So allow us to take you down to the water's edge, where the gulls soar and seas roar and the salt air invigorates, as we giveyou the ultimate cruising guide to Australia.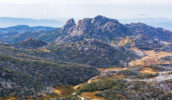 WHERE TO START?
Coastal, harbour or river cruise? Fully crewedor self-skippered? Luxury craft or bare bones?Adrenalin-filled excitement or chilled relaxation?
There are so many decisions to make whenit comes to cruising. It's not all about playing shuffleboard on the deck of some ocean-going super-liner, making trip after trip to the buffet table. For some this is the ideal way to cruise in style, with all the comforts of a luxury hotel laid on. But it's certainly not the only way. With more than 47,000km of coastline to explore on our fabulous island home, the opportunities to cruise Australian waterways are boundless. And that's before you even think about venturing offshore to the external territories of Christmas and Cocos/Keeling Islands, Antarctica or Norfolk and Lord Howe.
Learning the ropes is a great way to get into cruising, and what better way to start than ona Learn to Sail cruise? Sailing schools offer the perfect opportunity to cruise, and crew, on a luxury yacht and gain a qualification at the same time. It takes just one week to complete a basic sailing course (recognised worldwide by the Royal Yachting Association) and courses are held Australia-wide. You could find yourself sailing world-class cruising regions like Sydney Harbour, the Hawkesbury River or the Whitsundays. Many schools are family friendly and will allow you to charter a whole yacht so that family members can learn to sail together. Finishing the course with a Competent Crew or Day Skipper certificate will equip adult sailors with all the necessary skills to captain your own craft for your next holiday.
Clutching that all-important certificate allows you to take up one of the myriad bareboating opportunities around the country. But don't be fooled. "Bare" does not mean basic: it simply means self-skippered. As a bareboat skipper, you'll captain your own luxury sail or motor yacht, dropping anchor at your choice ofcalm, secluded anchorage each afternoon. Bareboating gives you the flexibility to plan your own itinerary, your own menus and to cruiseat your own pace; great for large groups ofup to ten, but even better for intimate getaways for couples. It's like owning your own boat fora week, minus the expense. The Whitsundays is perhaps the most popular bareboating destination, but other lesser-known regionsare Magnetic and the Palm Isles off Townsville, Hinchinbrook Channel north Queensland, and the D'Entrecasteaux Channel south of Hobart.
AYE AYE, CAPTAIN
More experienced sailors, or those wanting to gain sea miles towards further qualifications, can participate in crewed coastal voyages. These offer valuable coastal sailing experience while visiting exotic ports under the guidance of an experienced skipper. Tactile coastal voyaging enables the crew to challenge themselves on passage planning, navigation and night sailing. Crewing on a coastal voyage can be challenging and offers unexpected rewards that have little to do with sailing. The satisfaction, not to mention the adrenalin rush, gained from safely navigating a vessel between ports can be life changing: lasting friendships often form when small groups are tossed together on a passage-making trip. Crew positions are available on various coastal legs (generally 6-14 days), with departures at coastal towns all around our coast. For something a little different, why not try crewing on a classic, square-rigged tall ship like the STS Leeuwin in WA, the One and All in SA or the youth-oriented Young Endeavour out of Sydney?
For something a little quirky, why not slip into a comfy pair of jeans and board a cargo ship as it works its way along the far north Qld coast? Departing Cairns every Friday and heading for Cape York, the Trinity Bay calls in to communities and fishing boat anchorages far off the regular tourist route. Fishermen who spend weeks at sea rely on the Trinity Bay for refuelling and despatching their catch, as well as it being a vital link to life back home as they catch up with mail deliveries and news of the world. Passengers have the opportunity to explore such remote communities as Thursday and Horn Islands in Torres Strait, or the quaintly Pacific Island-like town of Seisia on the northwestern side of Cape York (for more info on Trinity Bay, AT covered this unique and affordable cruising voyage in issue #009, or simply click here).
BIG & SMALL SHIP ADVENTURES
Contrary to what you might think, those gigantic ocean-going liners you see docked in local harbours aren't all heading off overseas. You can have the big-cruise experience right here at home. Grand vessels like P&O's Pacific Sun do seven-night Qld cruising, the Pacific Dawn has a six-night Sydney-Melbourne-Sydney jag, the Sun Princess sweeps you from Sydney to Tasmania over eight nights, and even does a full circumnavigation of Australia, taking a month to sail anti-clockwise around our coast from Sydney to Sydney. Many of these carry anywhere from several hundred to several thousand passengers.
But what if you're a little intimidated by that kind of headcount? Small ship cruising might be your thing: this is an intriguing proposition for couples and families, but also a great experience to share with like-minded friends. Four- and five-star ships offer fully inclusive cruising on the Great Barrier Reef stretching from Bundaberg all the way to Cape York, or across the Top End and into the Kimberley. Often called boutique cruises, these cater in style for around 50-200 guests and offer diverse exploratory expeditions away from the "mother ship". Many offer all the facilities and services of a hotel, with the added advantage that you need only step outside your cabin to find yourself at a different destination each day. Styles vary, with some leaning towards expedition or educational experiences. Others are more focused on fine dining, while for yet others it's all about the itinerary and ports of call activities. Shore trips in small tenders are all part of the fun, with more upmarket cruises offering excursions from their onboard helicopter!
Most cruises to Queensland encompass a visit to The Reef, enabling divers and snorkellers to experience the myriad coral and tropical fishfirsthand. With more than 600 continental islands and 300 coral cays, not to mention the GBR's 3000 reefs, this stretch of coastline is a cruisers' paradise. Here you'll find the quintessential palm tree on a coral cay, as most of the islands are uninhabited, undeveloped national parks.
Spectacular Lizard Island is a popular stopover, and is the northern turnaround point for many east coast cruises. At 359m above sea level, the summit of the island was used by Captain James Cook to search for a passage through the maze of reefs and is a must-do for any visitor. The views from Cooks Look stretch uninterrupted across the reef all the way to New Caledonia.
If you can't drag yourself away from this 2300km stretch of coral reef, then perhaps you should just sleep on it. Romantic Reef Sleeps, complete with crisp white linen and king-sized beds, are available at Hardy Reefs Reefworld pontoon. Spend the evening in company with the stars as you dine with your loved one on the deck of Reefworld. Accessible from the Whitsundays or Airlie Beach, sleeping on the reef is a romantic, if eerily silent, experience.
SETTING SAIL FOR THE WEST
Small ships cruise regularly across the top of Australia and down into the remote, mostly uninhabited, waters of the Kimberley. Cruises into the raw, vast wilderness of this region offer some insight into the enormous scale of our country. With a land area twice the size of Victoria, it's impossible to do little more than scratch the surface on a ten-day Kimberley cruise. Highlights include visits to 20,000-year-old Aboriginal rock art sites, raging rivers with waterfalls that tumble 200m into the sea, phenomenal tides and prehistoric-like wildlife that encompass all the sheer, wild beauty that makes up a Kimberley cruise. The trouble with the Kimberley is that one visit isn't nearly enough. Seasoned Kimberley cruisers just keep coming back: there are so many operators offering diverse perspectives.
If cruising in large numbers doesn't float your boat, perhaps one of the personalised camp-and-cruise alternatives may be more your scene. Departing from Derby, lazy days are spent cruising rivers, inlets and bays, with plenty of opportunity to fish, beachcombor explore rock art sites. Evenings are spent beneath a sparkling canopy of stars with the catch of the day over nearby campfire coals, before collapsing into your fireside swag.This is cruising with an innocuous elementof Crocodile Dundee to it; expect to getup close and personal with all manner of fearsome wildlife on this type of adventure.
Intimate, fully crewed cruises, often with gourmet a la carte dining options, are also available onboard both power and sailboat charters that ply the Kimberley. And in such a massive cruising area as this, operators have their very own "secret" destinations that ensurea unique experience time after time. You'll share your chilled wine sundowners with a blazing orange sky that seems to last forever. Catering for between two and eight guests, most small Kimberley operators are on location for the entire season (April to October), and offer fly-in, fly-out options by helicopter or seaplane from Kununurra, Broome or Derby. Arriving by air ensures guests get to the best spots quickly, while also offering a spectacular bird's eye view of the cruising region before boarding their vessel.
South of the Kimberley, a couple of mostly unheard of archipelagos provide distinctively unique cruising opportunities. The uninhabited Montebello Islands have the unusual distinction of being Australia's largest nuclear test site; an intriguing maze of sheltered lagoons, coves and inlets amid azure waters, which can all be easily explored by small inflatables. Cruises depart from "Cyclone City" Onslow, 1300km north of Perth, with the cruise spent onboard a moored houseboat in the delightfully named Claret Bay.
Further south is the Houtman Abrolhos archipelago. It's impossible to mention the 122 islands of the Abrolhos without recalling the Batavia mutiny and the subsequenthuman savagery that took place on this often windswept, undoubtedly remote, archipelago 60km west of Geraldton. Almost 400 years ago, 125 men, women and children survived the trauma of shipwreck, when their ship smashed itself to pieces on what is now known as Morning Reef. They soon found themselves under the control of mutinous savages who systematically slaughtered the survivors. This macabre history adds an element of intrigue to the islands that are now home to a tight-knit fishing community who harvest rock lobster for three months of each year. Gin-clear water, diversity of marine and other wildlife and many historic shipwrecks in this nature reserve make for a fascinating destination popular with naturists and divers. Liveaboard charters routinely depart from Geraldton.
HEADING INLAND
It's not just our seemingly endless coastlineand island groups that deliver the goods; inland waterways represent a compelling attraction for cruisers. Have you ever viewed the Sydney Harbour Bridge from the comfort of your own luxury cabin on a three-night harbour cruise? Or what about seeing the city lights of Sydney on the far horizon as the gentle lapping of water lulls you to sleep at your riverside anchorage deep into the myriad of waterways of Pittwater or the Hawkesbury? Self-skippered houseboats and bareboats are just some of the options. While luxury vessels are available, houseboats often feel like floating caravans. And this is exactly their appeal. They're a perfect option for those who like to slowly meander beneath hanging willows and wake to the cacophony of birdlife. Gliding gently downstream, houseboats are easily handled by non-boaties and offer the opportunity to park your home in a differentspot each night, with all the laidback appeal of camping. Other popular houseboat destinations include The Gippsland Lakes, the Murray River, Port Stephens and the Gold Coast waterways (including Coomera and the Broadwater), as well as Walpole Inlet in WA.
The mighty divisive Murray, which acts as the border between Victoria and NSW, has many alternatives for relaxed, less tactile cruisers. Majestic paddle steamers cut a swathe through stunning outback scenes so typically found in a Boyd or Nolan painting as they cruise upstream and down. Riverside communities that have relied on river traders for countless years now welcome cruisers to explore their prosperous culture-rich settlements. Popular boarding points include Mildura, Echuca, Mannum and Murray Bridge.
SOUTH, & YET FURTHER SOUTH
Once you've exhausted the warmer climesof the outback and the tropics, perhaps it'stime to snuggle into your winter woollies and head south. There's no better way to begina Tasmanian-based cruise than to board the Spirit of Tasmania at Port Melbourne for your overnight crossing to Devonport. Twin and four share cabins are available: make sure you get an outside cabin so you can lie in bed and watch the tumultuous seas of Bass Straitrush pass your enormous picture porthole.
Macquarie Harbour and the town of Strahan on the west coast is the boarding point for cruises deep into the heart of a Tasmanian rainforest. The World Heritage-listed wildernessof Tasmania is home to some of the rarest animals and the oldest plants on Earth. This vastly inaccessible mountainous region incorporates iconic conservation symbols such as the Gordon and Franklin Rivers. Three-night cruises on the mirror like Gordon into the temperate rainforests depart from Strahan and will usually include a visit to the remains of Sarah Island penal colony.
If you prefer your ice to be in the landscape rather than chinking in your cocktail glass, perhaps venturing even further south to Antarctic iceberg country is more your thing. The Australian Government Antarctic Division maintains three stations at Casey, Davis and Mawson, plus one sub-Antarctic station on Macquarie Island. The supply ship RSV Aurora Australis departs from Hobart and often schedules passenger sailings on specific voyages during the summer months. Expeditions to Antarctica are also available through Orion Expedition Cruises, Aurora Expeditions and Adventure Associates out of Sydney, and Peregrine Shipping out of Melbourne.
Cruising options in Australia, really, are unlimited. For all operators mentioned in this feature, and for many, many other outlets to satisfy the cruise-curious, click here for our full directory. It's our hope that we've offered you enough start-up information with which to whet your appetite; all you need do now is decide which parts to keep, which to throw overboard, and which way to set sail. Good luck, and happy cruising.   
Sydney By Sail
With iconic views, superb weather and a world-class harbour, Australia's first city is the perfect place to learn to sail, or at least try to. By Leanne Hudson
Setting Sail For Eternity
On a far-too-belated honeymoon in the Whitsundays, Danielle Lancaster discovers the joys of crewed sailing. The trick is convincing yourself when enough is enough.
Colours of the Kimberley
Fiona Harper has cruised much of the Australian coastline at one time or another, as well as delving deep into its interior. Of all the magical nautical miles she's covered, it's memories of WA's Kimberley region that linger longest.
Journey to the end of the Earth
Kris Madden nrecently worked in Antarctica as part of the expedition crew aboard Aurora expeditions' Polar Pioneer. Who better to relate the stunning experience of the polar first-contact?
Upstream or down?
Brenda Hunt and her family take a yearly houseboating holiday on the Murray River. It's the perfect chance to pick a spot, cast off and let your troubles float downstream.
The Ultimate Cruising Directory
No point reading dozens of boating holiday stories without being able to get out there and do it yourself! So we've spent the better part of two months gathering the details of every keen-eyed cruising operator out there. It's your one-stop shop.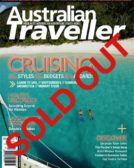 Enjoy this article?
You can find it in Issue 15 along with
loads of other great stories and tips.