How to make sure you and your children are not victims of fatal 'attractions' this Christmas
Fatal attractions
The glittering lure of a dream world can quickly turn into a nightmare – unless you do your research. Or, alternatively, you could have us do it for you.
By Liz Filleul
On a recent holiday in Queensland, we took our four-year-old son to a couple of attractions aimed at families. One was the Ginger Factory at Yallara, near Coolum; the other was Australia Zoo at Beerwah near Caloundra.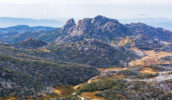 "Entry is free," beamed the lady on the information desk at the Ginger Factory, while the advertising flyer welcomed us to "Queensland's biggest free-entry theme park." And sure, entry into the theme park is free. But there's a hefty additional charge for everything your kids might want to do there – which isn't actually much.
As a committed Thomas the Tank Engine fan, our son first wanted to go on the 15-minute circular train ride around the park, which cost us $16.50 (that's for two adults and a child). Next, he was tempted by the coin-operated digger opposite the train stop. When we refused to pay the inflated price for a gingerbread man in the Heritage Village, he threw a tantrum and we took him home – secretly relieved to avoid shelling out $33.40 (again, for the three of us) for the 20-minute "Overboard" ride featuring (apparently) an escapee gingerbread man. And that's about all there is to it – unless you do the gingerbread factory tour which, contrary to the thrust of the place's advertising campaign, would have been of no interest to a four-year-old.
Two days later we headed off to Australia Zoo. Here the entry cost for the three of us was an upfront $92. We emerged seven hours later, having covered huge distances in the shuttle train for free, been constantly occupied, seen and fed numerous animals, and watched a brilliant one-and-a-half-hour display featuring snakes, crocs and tigers. No contest as to which attraction offered better family value. So, here are some commonsense tips gleaned from our experience on the kiddie attraction trail.
Know your enemy
It's definitely worth contacting the venue beforehand and asking a few questions to help ensure that the time and money spent isn't wasted. First, try to ascertain how much time you're likely to spend at the venue; there's no point carrying a picnic then discovering you've seen everything in two hours – but if there are enough attractions to keep you entertained for most of the day, you need to be sure you're carrying ample water and snacks.
Know your exits
If you're driving, find out about the parking. Will there be a long walk from and back to the car? Will it be okay to return to the car for your picnic or something you've forgotten, or will you find yourself having to buy another ticket to get back in?
Access all areas?
If you have disabled kids, some attractions will do special things for them – like sit them at the front of a ride, or help them drive a go-kart if they can't do it themselves. But you might need to ask first.
No restroom for the wicked
Toilets are No.1 priority for parents of pre-schoolers. Are there adequate nappy-changing facilities, or is the changing space in a cramped ladies' toilet? And are there plentiful toilets close to all the main attractions? There's nothing worse than queues or a long walk when your toilet-training toddler needs to go now.
Let them eat cake?
Food can be another bugbear, especially if you have picky eaters. Make sure you can take your own food into the place, just in case your kids reject everything on the menu. Also, food prices at tourist attractions can be ridiculously inflated, so if you're taking several kids, good picnicking facilities are a must. It's also worth checking out whether the attraction's cafe/restaurant has bottle-warming and food-heating facilities if you're bottle-feeding or weaning.
Best in show, first in line
Shows and displays are a feature of many tourist attractions. Are they included in the admission fee, or will they cost extra? Either way, you might find you'll need to queue to get into them. If so, be sure to queue early – especially if you're taking a group of children. Last minute queuing might mean you can't all sit together, which is a drag. Also, while most museums and aquariums have raised platforms for the kids to see the displays without an adult having to lift them, some don't. Check first.
Get their measure
When you're heading to a place that offers rides, avoid tears by checking beforehand that your children meet any minimum height/weight requirements. (Heftier parents who might need to accompany their pre-schoolers onto rides should also check they're under the weight limit. Saves embarrassment.)
Backups within backups
Planning to go on rides as a family? Find out whether lockers are provided for your bags and pushchairs. If a child in your party has never been on a ride before, make sure the attraction offers other amusements. Some kids who go on a ride for the first time hate it and refuse to go on any more. And given small children have boundless energy, check that the venue has some space where they can just run around for a while.
Really know your exits
And finally, in the unlikely event that you can find a way out without having to snake your way through the souvenir shop – go for it.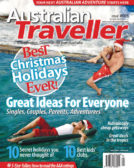 Enjoy this article?
You can find it in Issue 5 along with
loads of other great stories and tips.