Sydney Harbour
Living and Breathing Sydney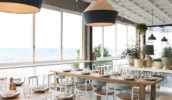 "My best weekend was aboard the Captain Cook Explorer, cruising, viewing and sleeping on Sydney Harbour, enjoying fine dining and gourmet buffets. We travelled along with commentary informing us of landmarks on the way, and with entertainment and dancing at night. Getting up two mornings early and doing the walk around Bradleys Head one day and Cremorne Point another . . . just a fabulous couple of days living and breathing Sydney." – AT reader Marienne Shepherd
Sydney Harbour: the heart of Sydney and one of the most famous and beautiful landmarks in the world. Weather you want to explore the pretty little coves and beaches, cruise along the deep blue waterways and under the Harbour Bridge or spend up big bar-hopping around Circular Quay, there's definitely something for everyone. In the bustling metropolis that is Sydney its Harbour is somewhere that locals and tourists alike can escape for a romantic or exhilarating weekend on the water.
Overnight cruises capture the life of Sydney. From vibrant Darling Harbour past Luna Park and the Opera House all the way up to The Heads, sneak a peak into the prestige homes of the rich and famous as you float slowly past. Dance on the water under the lights of the Harbour and enjoy a huge assortment of gourmet meals. Or you may wish to charter your own private yacht, lie back, sip on your champagne and watch as Harbour life passes you by while the salt air stings your face. Stop off along the way and explore the historic areas of Sydney where Captain Cook first set foot in 1788 and where evidence of the Barani Aboriginal inhabitants stretch back at least 40,000 years. Relax on the tiny beach in Watsons Bay, a charming and exclusive little village perched on South Head. Chill out with a beer and a few prawns or simply enjoy a cappuccino with the locals in one of the many restaurants and cafes on the waterfront.
Take a cheap ride on a ferry to the opposite side of the Harbour to the beachside town of Manly. Hire a kayak from The Wharf and explore the secluded coves dotted around North Harbour. You'll forget you're only minutes from the city once you paddle up to one of the deserted beaches, step onto the white sand and swim in the turquoise water.
There are so many ways to experience Sydney Harbour we couldn't cram them all into this page. But finding something perfect is assured; something that will ensure your weekend will be one of your very favourites.
Other things to do:
Charter a yacht and cruise the Harbour privately with Sydney By Sail, (02) 9280 1110, www.sydneysail.com
Details: Sydney Harbour
Where: You'll find it.
Contact: What's On In Sydney, (02) 9255 1722, www.whats-on-in-sydney.com.au
What to take: Photos. Lots of them.
Where to stay: Splash out at the Shangri-La Hotel, which boasts it has the best views in Sydney, (02) 9250 6000, www.shangri-la.com
Did you know: Taronga Zoo is celebrating its 90th birthday, so if you visit before June 30 2007 on your birthday, it'll only cost you 90c to enter!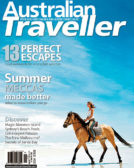 Enjoy this article?
You can find it in Issue 12 along with
loads of other great stories and tips.