What's the latest for the almost professional to point and shoot addicts in photographer.
Easy on the eye
Smaller and lighter than your standard DSLR, GE's Power Pro X5 compact digital camera has 15x wide optical zoom and 14.1 megapixels. It features auto and manual modes, image stabilisation and a panorama-stitching function to capture widescreen landscapes. The only downside is that it takes four AA batteries – and on test it seemed to suck them up pretty quickly. $179.99, general-imaging.com
Underwater world
The problem with handheld underwater cameras is that you sometimes need your hands for other things, such as fighting sharks. Liquid Image camera goggles are pretty great. The top-of-the range version takes HD-quality video at up to 40m, but we love the simple Explorer Series 302, fine when snorkelling, shooting stills and 20fps video at depths of up to 5m. $199, activeoutthere.com.au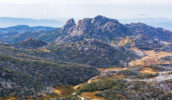 Sporty sort
Casio has come a long way since the days when we'd tap out ShELL OIL on its pocket calculators. The compact, high-speed Exilim cameras can take 40 shots a second and they're rugged too, making them ideal for capturing action sports. We tried the 10.1-megapixel EX-FH100, and it performed well both at the cricket and in low light conditions on a quiet weekend in Daylesford. $550, 1300 768 112.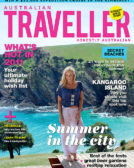 Enjoy this article?
You can find it in Issue 36 along with
loads of other great stories and tips.