Alissa Jenkins delves into an app which claims to offer hundreds of ideas to help you save money while travelling around Australia. 
We all love a bargain. And we love experiencing the sights and delights that make up this great southern land. However, the two don't always go hand in hand, and costs involved in exploring our own backyard can stack up surprisingly quick.
So when word spread of the new 'Australia on the Cheap' app by one of AT's favourite travel writers – the lovely Lee Atkinson, I was interested to see just what would (and wouldn't) be included in this little app.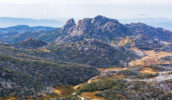 Promising hundreds of ways you can save money on Aussie travels, with free or cheap attractions, transport, camp sites and other budget stays, Atkinson maintains she has personally tried and tested everything on the app.
There are essentially three main functions to navigate through this cheat sheet to Australia on the cheap. You can 'Browse' through an alphabetical listing, view 'Photos', as well as a 'Map' of oz with strategically-positioned thumbnails to identify which of these are in your area.
And with each title, photo or thumbnail, is a link to detailed spiel about the landmark (whatever it may be), including prices, a map (including how far it is from your current location), and contact details.
You can also leave a comment about your own experiences there or ask a question which Atkinson will personally reply to.
The most effective way though of using an app like this while on the move is obviously using a location-based search tool. It took me a little while to work this out, but although the 'Map' feature is a bit slow, it is the by far the easiest way of checking out what's affordable near you, in terms of accommodation, things to do and transport.
Better still, there's a pull-down menu in the top-left corner of the page, which also appears with the 'Browse' and 'Photos' functions, which helps filter results so you can find specifically what you're after more quickly.
Here you can narrow results down to 'caravan & camping', 'family friendly', 'free!', 'getting around', 'great outdoors', 'money saving tips', things to see & do', 'tours' and 'worth a splurge'.
And as one might hope given the app costs $4.49 a pop, you can save your favourites for later, when finalising that itinerary. And a nice touch is that the maps and photos are offline, so you don't have to worry about finding wi-fi or hefty phone bills – a big plus for those travelling on a shoestring.
However as Atkinson admits in the app description, "we're not pretending that this app has the best of Australia covered."
It goes without saying that are many bucket-list experiences in Australia like climbing the Sydney Harbour Bridge and scenic flights of Kakadu, which unfortunately just don't fit into the 'affordable' category. What this app does do however is provide cost-cutting ideas for the rest of your holidays, so these special, once-off experiences don't break the bank.
And it's not just for backpackers or budget travellers either. There are some solid ideas in there for travellers from all walks – like $3 river cruises in Brisbane, or spotting whales and penguins during winter in Victor Harbour.
Of course, you'll still need to do your own pre-trip research, but if you're on the road and looking for some extra cost-effective ideas, this is a great one to have up your sleeve….or in your pocket.
More information: Australia on the Cheap