Our digital footprint is helping the travel industry personalise service. But when does customisation or digital sleuthing become intrusive, asks Kate Symons?
It was a well-earned night away from our absolutely adorable (but equally exhausting) two-year-old. It was also a chance to check out one of Sydney's newest premium boutique hotels, The Old Clare.
As we stepped into our room, anticipation at the ready, we eagerly scanned the space and admired the unique design elements.
"Oooh, I love the photography."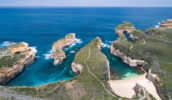 "Wow, check out that desk light. What is that? A repurposed sewing machine?"
"Oh my GOSH. Look at this, babe."
My tone was as enthusiastic as it was demanding, for, on the bedside table, was a framed photo of our daughter. I was joyfully stunned; my husband did not share my delight.
An avid social media user, I knew immediately the photo was 'pinched' from my Instagram account; an account that is public and willingly so.
My husband, happily absent from all social media, took longer to connect the dots. When he did, he reiterated his first impression: "That's kinda creepy."
People share a lot of personal information online, often without considering consequences. But most of us understand that our information is harnessed to help businesses reach target audiences and tailor information and experiences.
Richard Cope, a senior trend consultant with global market research company Mintel, believes the travel sector is in prime position to take advantage of behaviours in the digital age.
"You've got a generation reared on sharing things on social media and this is really pertinent for holidays and travel," says Cope. "Everyone considers themselves deserving of that personalised experience."
Since opening in 2015, The Old Clare Hotel (see our secret review) has made a habit of creating custom experiences for guests.
They pick up on clues, often via social media, to surprise guests with a tailor-made treat.
Chances are, said guest will share their #delight, often using the very same social platform that enabled the original gesture. It's a win-win. Until it's not.
Social media sleuthing is just one approach. Also in hospitality's box of digital tricks is big data analytics (the process of examining large data sets to uncover trends).
A number of travel brands are also phasing out room keys in favour of smartphones; others are embracing beacon technology, whereby the customer's location is used – all tools that double as a data-gathering exercise.
Meanwhile, Googling a guest's name is fast becoming standard practice across the travel industry.
"We have a very comprehensive planning stage where we try to find out as much about the client as possible," says Drew Kluska, managing director of luxury travel company The Tailor.
"Anybody can put a note and a bottle of Champagne in a hotel room."
A bottle of your favourite Champagne, though – that's bespoke territory. If I found a bottle of Pol Roger in my room, I wouldn't care how you knew it was my preferred tipple.
Likewise, my husband would've popped the cork quicker than he could say 'creepy'. He's not as protective of Champagne as he is our daughter, funnily enough.
Not all brands embrace digital digging, though. Justin King, general manager at Saffire Freycinet, one of Australia's most renowned luxury lodges, says staff initiative is key to their success.
"[Looking online] would be a really dangerous line to cross because people are trusting us with their privacy and you have to respect that," he says.
"The real talent is just listening and making sure you pick up on everything. It's amazing how much people disclose."
At Saffire, King's team is given free reign to act on their instincts in an effort to deliver a personal touch. There is a catch, though. Well, three actually. The gesture must be luxurious, it must be authentic and it must be surprising.
Of course, one man's wow factor is another man's bridge too far, and therein lies the problem. While most are embracing digital evolution for returns such as convenience, discounts or acknowledgement, many remain wary.
I loved the surprise photo at The Old Clare. And in today's digitally focused world, privacy settings are the responsibility of the content owner.
My husband's complaint, then, should be redirected my way. It's a tech-debate I am willing to have, just as long as it doesn't sour our complimentary Pol Roger.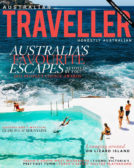 Enjoy this article?
You can find it in Issue 72 along with
loads of other great stories and tips.