Myth Traveller – was fagin perhaps Ikey Solomon
MYTH TRAVELLER

Was Fagin really Ikey Solomon?


In our new Myth Traveller section, AT explodes (or confirms) one of our country's greatest myths or mysteries. By Reg Watson
NOTORIOUSLY TASMANIAN CONVICT IKEY SOLOMON MAY WELL HAVE BEEN THE INSPIRATION FOR A FAMOUS CHARLES DICKENS CHARACTER.
"The villainous-looking and repulsive face was obscured by a quantity of matted red hair. He was dressed in a greasy flannel gown with his throat bare." So wrote Charles Dickens of Fagin in the great Oliver Twist.
The question has been asked for decades: Did Dickens model Fagin on Isaac (Ikey) Solomon (1785-1850), a convict sent to Van Diemen's Land? There are indeed similarities. In his own time, Ikey was a notorious London "receiver", a pickpocket, and had spent time in the hulks. He lived around Petticoat Lane where "thieves and persons of bad character" frequented the nearby Red Lion Public House. He was well into his career when Dickens was a boy, and was married to Hannah (Anne) who was also known to be a receiver. In 1827 he was arrested, but escaped from Newgate Gaol and fled via Denmark to America. The exploits of Ikey were reported frequently in the London papers of the day. Dickens himself often went to Newgate Gaol to obtain material for his books.
Ikey's wife Anne was eventually sentenced to be transported to Van Diemen's Land and, after reading her sentence in New York, Ikey took a vessel under a changed name to join her in the penal colony. Arriving in 1828 in Hobart Town, he was instantly recognised, rearrested, sent back to England, sentenced and returned to Australia as a convict. The magistrate who sentenced both Ikey and Anne was Allan Steward Laing, the man on who Dickens modelled his magistrate, Mr Fang, in Oliver Twist.
Ikey spent the rest of his life in Hobart Town, and is buried in the historical Jewish cemetery there. Did Dickens use Ikey and his career as inspiration? There's a good chance he did.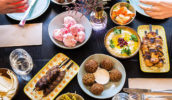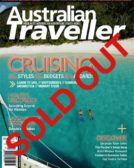 Enjoy this article?
You can find it in Issue 15 along with
loads of other great stories and tips.