With Qantas making fundamental changes to its frequent flyer scheme, we ask which, if any, of Australia's domestic airline programs are worth it. (By Steve Madgwick)
The important question to consider when deciding which domestic frequent flyer program to use (or indeed whether to use one at all) is "do I fly enough to make it worth my while?"
While very frequent business travellers may profit from being aligned to the programs of one airline or the other, the benefits to the occasional leisure traveller are increasingly less obvious.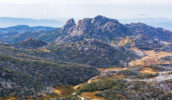 "Unless you fly often, don't let the pursuit of frequent flyer points dictate your itinerary," says CHOICE's Tom Godfrey.
The Qantas changes announced in March (effective 1 July this year) mean that its customers no longer earn points based on how far they fly, but on how much they pay for a flight (basically, the more expensive the fare, the more points you earn). Points in Virgin Australia's Velocity program are calculated similarly, leading to claims that Australia's frequent flyer schemes now only encourage passengers to spend more money on flights rather than rewarding them for being true frequent flyers.
In the domestic market, at least for those leisure travellers looking for bargain flights, the change has dampened competition in what is effectively a two-horse frequent flyer race.
"Competition is reportedly on the wane and deep discounts may be harder to come by, but for casual travellers, any significant savings on a ticket price likely beats the value of flyer points," says Godfrey.
His advice for the occasional traveller? "Book the cheap seats and use the built-up savings to splurge for premium ones."
For business travellers in particular, weighing up the benefits of a program can be more complex. First, you have to consider that status credits are as important as actual points. You build up status credits the more you fly, leading to silver, gold and platinum statuses.
The higher you are on this ladder, the more your point-earning ability – but only if you buy tickets regularly enough and fly decent distances, enough to maintain your status. If your credit is not used enough, it can disappear in as little as one year.
What the domestic FF programs offer (base status level)
QANTAS:
-Although the changes reduce the amount of points earned on cheaper fares, flexible and premium fares (the more expensive ones) customers will earn more points.
– The Qantas program costs $82.50 to join but is free through Woolworths Everyday Rewards program.
– It is easier than Velocity to earn points through retail and credit card schemes (Woolworths, Big W, Dick Smith etc).
– Easy-to-use online points calculator.
– Buying award flight tickets can be split with points and cash.
– Top-up points can be bought (when just short of an award flight) in blocks of 500 points, starting at $20, but only once in 12-month period.
– Points can be transferred to an eligible family member up to four times a year (min 5000).
– Points can be used for various trip-related purchases (travel insurance, partner hotels, shopping, car rentals).
Cons:
– Joining fee for Australian applicants is double that for New Zealand residents ($AUS89.50 plus GST versus $NZ50) unless you sign up via the Woolworth's Everyday Rewards program (free).
– Points expire for a 'non-active member' (not used or earned) after 18 months (not redeemable).
VIRGIN AUSTRALIA
– To join Velocity is free – and it awards points per dollar spent on domestic flights – the more expensive a ticket, the more you earn.
– Points can be earned for the carriage of up to two pets per flight.
– Points can be transferred to an eligible family member up to four times a year.
– Family pooling: up to four members can transfer their points in a group booking to one beneficiary within the family.
– Buying award flights can be split with points and cash.
Cons:
– Less opportunity to earn point via retail outlets than Qantas, but various credit card schemes are aligned with Velocity.
– Points are non-purchasable.
– Points are not redeemed for the purchase of goods on the Velocity eStore.
– Points expire for 'non-active' member after 36 months – not redeemable.
TIGER (STRIPES)
– Members have access to book special member-only fares on Tiger.
Cons:
– Not official frequent flyer program – no points system to redeem free flights.
– Annual fee of $29.95.
AIR ASIA (BIG LOYALTY)
– Free membership, but for RM10 (Malaysian Ringgit), plus a RM5 annual fee, there's an option to sign up for the BIG Visa prepaid card (which essentially works as a reloadable debit card that helps you earn more points with purchases on Air Asia flights etc and will waiver any flight processing fees).
– Points can be redeemed on flights, accommodation, e-gift vouchers and merchandise.
Cons:
– Points are only redeemable on flights with Air Asia (no partner airlines) and cannot be cancelled once booked.
– Difficult to navigate loyalty website (especially the T&C page).
– Points expire after 36 months.
REX
Cancelled its frequent flyer program in 2012, blaming the "draconian" Gillard government that implemented measures resulting in soaring costs.
MORE:
Is there value in redeeming points for products?
Research: Ryan Auberson-Walsh