Big Lap
presents
The Big Lap of Australia
Our country's most incredible road trip
Welcome to
The Big Lap
Dreaming about driving off into the sunset and doing the Big Lap of Australia? Whether you have a month or a year to navigate our great nation, it helps to do a little pre-planning depending on which direction you intend to travel, the seasons and your budget. It wouldn't be an Australian road trip without sighting some of Australia's iconic big things so be sure to include these nostalgic gems in your itinerary.
If you're attempting the ultimate road trip here's 12 things you need to know before you embark on the Big Lap of Australia. If time is not on your side, we've broken down The Big Lap into manageable mini road trips. From the arid expanses of the outback to our stunning coastline and the rainforests of the Daintree, you'll love every piece of Australia.
Tips for the Trip
Essentials to know before embarking on this amazing journey.
Driving the Big Lap of Australia – 12 things you need to know
Read more >
Insider tips before you drive the big lap of Australia
Read more >
The ultimate guide to driving the Big Lap of Australia
Read more >
Essential van life tips to know before you hit the road
Read more >
Save before you go
The Big Lap Deals: save on travel
Destinations
The Big Lap: by state & territory
Each state of Australia offers incredible stops on this epic road trip; select a state below.
---
Queensland is a vast and diverse state, just waiting to be explored. Stay awhile in the riverside capital to explore its cultural side, or dine in style at the best cafes in Brisbane. Head north and discover an abundance of beautiful beaches with the Sunshine Coast's best-kept secrets.
While everyone knows about the charms of Noosa, have you considered the Great Beach Drive? Spanning 380 kilometres, The Great Beach Drive is one of the longest beach drives on Earth encompassing some of the most pristine and deserted beaches in Australia.
The drive between Boulia and Winton in Queensland's west covers some of the most spectacular land in our country, but few are lucky enough to see it. While exploring Queensland's outback, plan your itinerary to take in these gorgeous gorges that are just as compelling and stunning as the famous Cobbold Gorge.
Head to North Queensland and enjoy the tropical playground of Townsville with plenty of surprising spots to stay and play. Venture to Australia's northernmost tip and escape the tourists. Cape York Peninsula doesn't get its fair share of the limelight, but it's a must-do for any wandering Aussie. Here are our top 10 musts for a road trip to the tip.
View all articles >
---
Soul-stirring and steeped in spirituality, the Northern Territory is an achingly beautiful part of Australia to discover on The Big Lap. Road trip to the Top End, taking in the dreamy capital Darwin as well as Katherine and the spectacular Tiwi Islands for a memorable journey.
The Red Centre Way connects Alice Springs and Uluru via the most spectacular outback dirt-road trip. The Red Centre Way is saturated with both legendary and less renowned Australian icons. Starting and finishing in Alice Springs, the route covers around 1140 kilometres and runs through the heart of the Australian outback.
Continue your essential outback road trip from Alice Springs to the Devils Marbles – a drive through our country's heart is one every Australian should make.
While there is no shortage of great tours on offer in Kakadu, a self-drive itinerary is pretty hard to beat, with highlights such as the jaw-dropping cliff-top plunge pool at the top of Gunlom Falls.
View all articles >
---
You'll discover more than just another day in WA while road tripping through Western Australia. Making your way from Perth to Ningaloo Reef is a bucket-list item all on its own. At just under 1200 kilometres, this west-coast drive takes you from Perth to Exmouth along our western state's stunning Coral Coast via Cervantes, Geraldton, Monkey Mia and Carnarvon.
Plan your journey with our ultimate guide to road-tripping the Kimberley including must-see hotspots such as El Questro. Not for the faint-hearted or ill-prepared, a drive along the 660-kilometre Gibb River Road is a rite of passage.
From desert plains to breathtaking coastline, a road trip into WA's Golden Outback really does have it all.
Feeling adventurous? Following the Warlu Way from Broome to Exmouth takes you on an adventurous 10-day, 2500-kilometre road trip with some luxury along the way.
Take the road less travelled along the back roads of Margaret River with a tasty tour of Western Australia's famous wine region.
View all articles >
---
From beautiful beaches, world-renowned wine regions and a vibrant cultural capital, South Australia is an essential element of your Big Lap itinerary.
If the way to a traveller's heart is through their stomach, then The Epicurean Way must be the most beloved of South Australia's fabulous drives. Likewise, the Seafood Frontier around the Eyre Peninsula has plenty of foodie finds.
From coast to coast, South Australia has it all. From oceanside wilderness to fine dining, the windswept beauty of the Yorke Peninsula provides an epic drive to remember.
Cruising the Mighty Murray Way, from the mouth of Australia's longest river at Goolwa on the Fleurieu Peninsula all the way to Renmark, is an incredible way to explore the Riverland region.
View all articles >
---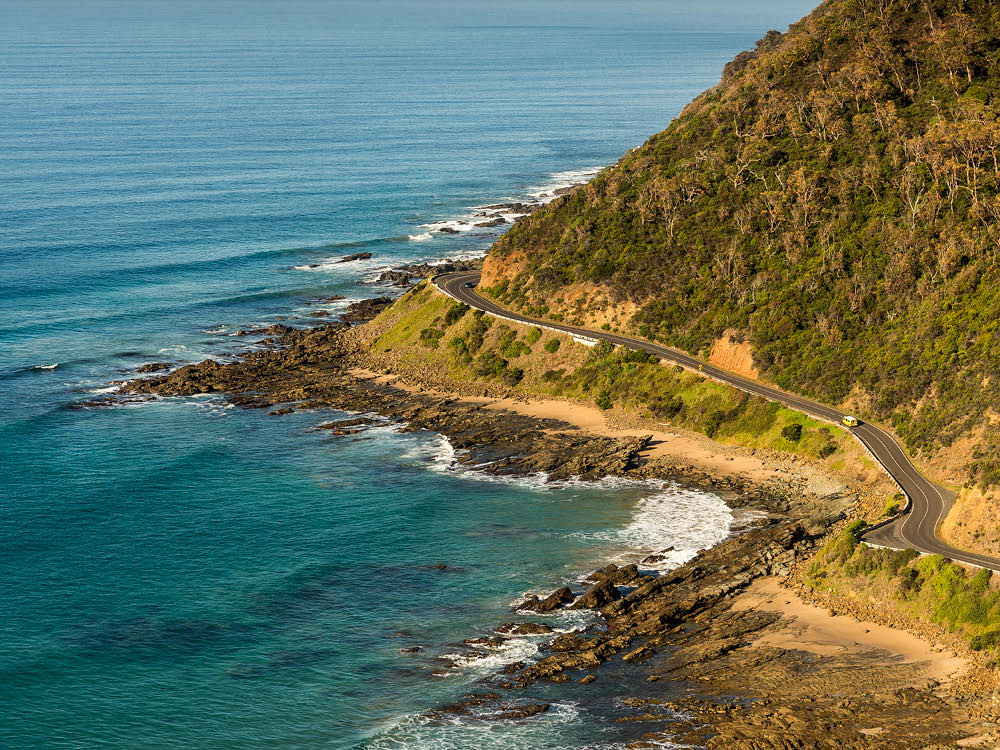 Click here for the best Great Ocean Road trip itinerary.
Read more  
---
Tasmania is such a compact state, filled with natural beauty and so easy to navigate; it's the ideal state for road tripping.
With blindingly beautiful coastline, an internationally lauded food culture and literally the world's best boutique hotel, how is that Tassie's East Coast is still largely crowd free? From Hobart to Swansea, Bicheno and St Helens, we bring you a discerning road-tripping guide to Tasmania's heavenly East Coast.
In Tasmania's historic heartland between Hobart and Launceston, there are three bridges that span more than rivers that are worth checking out. Our three bridges road-trip itinerary takes you through some of the most historic sites in Tasmania.
If you're ready for adventure, buckle up for the scenic, gourmet drive of your life with the Tasmanian road trip you didn't even know existed. We've mapped out the perfect North East Tasmania road trip to start from the moment you dock at Devonport and return to board the Spirit of Tasmania back to the mainland.
View all articles >
---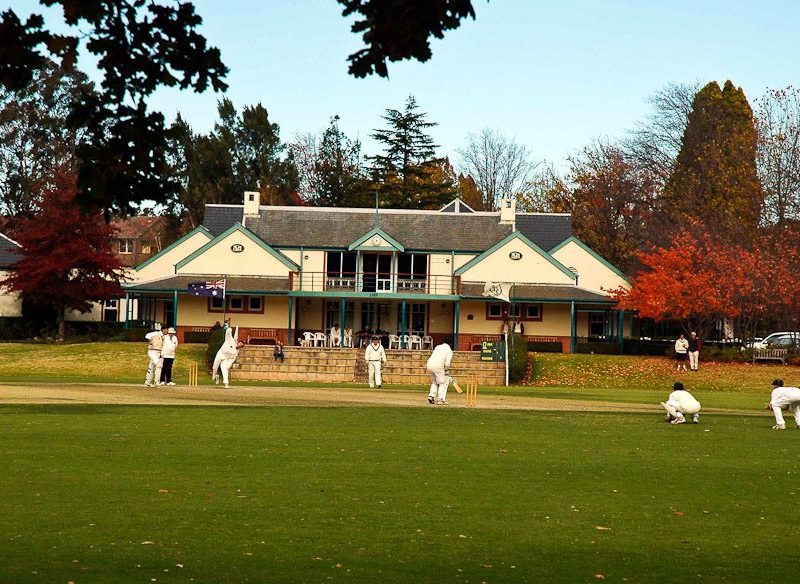 The things to see and do during the three-hour drive from Sydney to Canberra.
Read more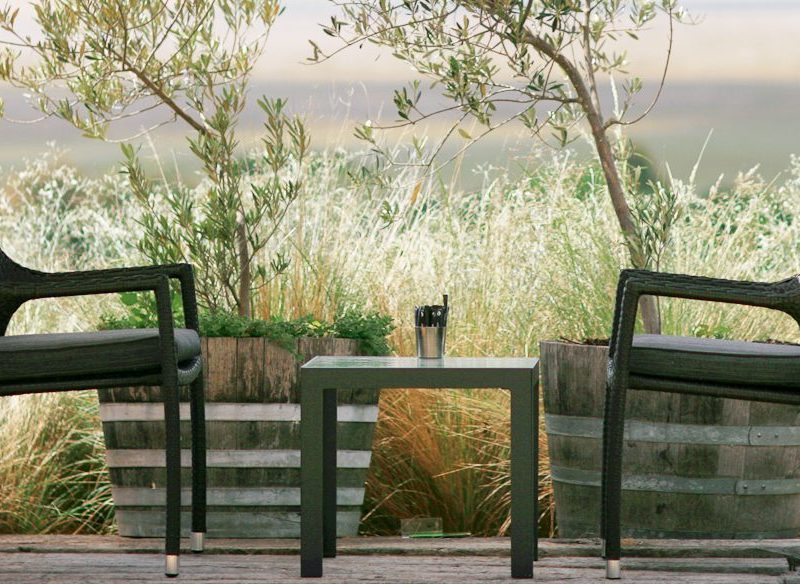 Canberra's wine country is quietly making waves in the world of wine.
Read more  
The Big Lap
In Pictures
Follow Us


on Social
Join our journey on Facebook for our series of the best guides, features, deals and contests for everything about the incredible Big Lap of Australia.
Follow us
on Facebook
---
Follow us on Instagram for a visual chronicle of the landscapes, people and places that make the Big Lap such an incredible showcase of our country.
Follow us
on Instagram
SIGN UP & SAVE
20% OFF
Get best deals and offers directly in mail