We've still got another few weeks of winter left and the Barossa Valley is the perfect place to enjoy it.
Scarves, boots and cosy knit jumpers at the ready, because here are three reasons the Barossa Valley should be on your winter travel list.
Eat your way through the Barossa Farmers Market
Spend Saturday morning at the Barossa Farmers Market. This place is exactly what this charming South Australian wine region is all about: produce that is local, seasonal and delicious. Best of all, it's undercover in the Vintners Sheds, so it's perfectly winter-proof.
For your morning caffeine hit, head to the Breakfast Bar for coffee made with beans from Barossa roaster Bean Addiction and locally made Jersey Fresh or organic almond milk. Or try a freshly squeezed juice, made with organic fruit and vegetables from the local stall holders.
If you're hungry, don't miss the Barossa Farmers Market Burger – with Gumshire bacon, free-range egg, caramelised onion, baby spinach and relish in a handmade bun – and follow up with a side of three-stack pancakes with honey butter and ice-cream from the Barossa Valley Ice Cream Company.
Immerse yourself further in the region's local produce by wandering through the market's aisles of food heaven. Head to Fudget for wine-infused fudge or Kurianda Barossa signature shiraz sauce – made with the Barossa's signature wine.
Next, pick up some of Jo's Jams to smother over Mehl's amazing sourdough crumpets for a guilt-free snack. If you're on the health-conscious side, don't miss Lovely Little Cakes' raw cakes and Cherry Lane Baking's vegan and gluten-free treats.
Opening Hours: Open Saturday morning from 7.30am–11.30am
Address: Corner Nuriootpa and Stockwell Roads, Angaston, SA.
Learn how to cook pasta with a native Italian chef at Casa Carboni cooking school
If there was only one thing we could eat on a chilly winter's night – or any night for that matter – it would be pasta. And lots of it. There's just something so comforting about a bowl of Italian pappardelle, gnocchi and tagliatelle when it's cold outside. Why is it though, that pasta tastes so darn good at an Italian restaurant but often lacks lustre when you attempt to make it at home? Husband and wife duo Fiona and Matteo Carboni put an end to this disparity with their Taste of Italy cooking classes, giving you an opportunity to impress your friends (and yourself!) back at home with your newfound cooking skills.
Start off with freshly made coffee and tea upon arrival to get you prepped and ready to create an Italian four-course feast, inspired by the cooking school's Italian region of the month and using produce from the Barossa and South Australia. Matteo is well versed in Italian specialties from everywhere from Veneto to Tuscany and Umbria to Le Marche, teaching you how to create incredible dishes for your future dinner parties. Then, get ready to make one of the most popular desserts in Italian history – tiramisu!
Then, enjoy your creations over a shared-table lunch with paired Italian wine at Casa Carboni's enoteca. You can even invite friends to join in on the lunch for an additional $85 per person (you know, so you can show off a little). Buon appetito!
Address: 67 Murray Street, Angaston, SA
Opening hours: Classes are held on Saturdays and Sundays
Cafe: Thursday–Sunday from at 9am
Friday night wine bar: 6-10pm
Price: Taste of Italy cooking class is $190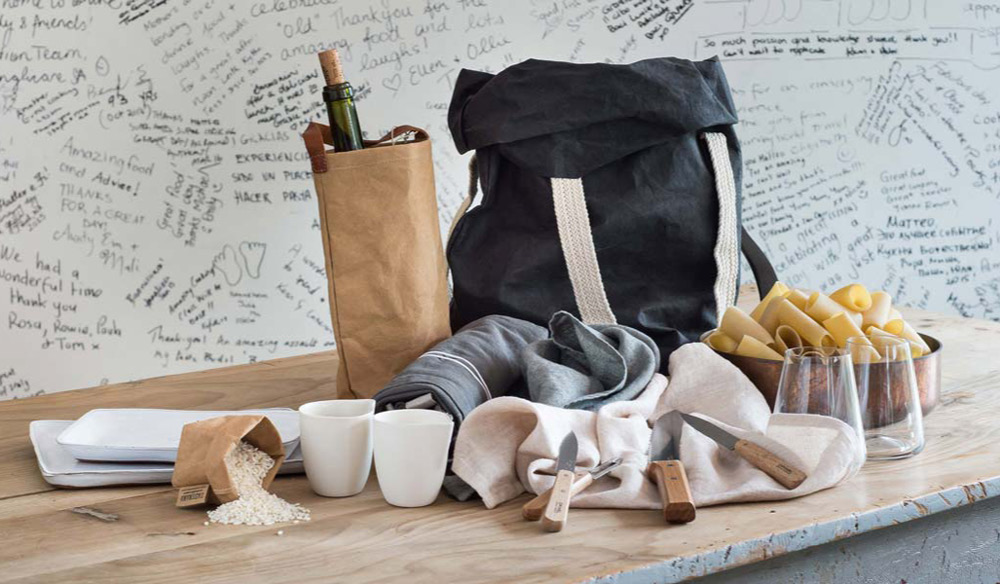 The Louise and Appellation Luxury Lodge Accommodation
There's no denying that it's nice to live it up a little when away on holiday, especially when – as is the case with a stay at the Louise – it's well worth the splurge. This vineyard retreat belongs to the Luxury Lodges of Australia family and is set on a gentle hill with stunning views of the Barossa Valley. Here you'll find 15 luxuriously appointed suites, each with their own terrace, a steamy outdoor shower and underfloor heating for the ultimate cosy retreat.
If you manage to emerge from the cocoon of your suite, work out with a vineyard vista in the fitness centre, enjoy some downtime in the cedar sauna or warm up for dinner at the wine bar – where you can sample of the establishment's 500 local, Australian and international wines and indulge in sweet treats like homemade brioche doughnuts with cream and jam.
If you appreciate food that is seasonal and sourced locally, then put the luxury lodge's fine-dining restaurant, Appellation, on your must-visit list. Executive chef Daniel Murphy is passionate about sourcing produce according to the changing seasons, not only from local farmers and growers but from Appellation's very own kitchen garden. If that hasn't sold you, then its house-made baked bread certainly will.
The restaurant encourages you to make four selections from its seasonal menu, which is an optimal opportunity to try a variety of its tasty, artistic dishes. Although the menu is ever-changing, you can expect dishes of impeccable quality and detail such as King George whiting with cauliflower, lemon and muscatel; Spencer Gulf king prawns with chilled tomato and river mint soup; and Moroccan spiced chicken, eggplant, pickled zucchini and labna.
Want a behind-the-scenes tour with the chef to see what makes it into his kitchen? If you're staying at The Louise on a Saturday, shop like a chef by accompanying Daniel to the Saturday morning Barossa Farmers Market where you'll be treated to coffee and an introduction to local food growers while helping Daniel shop for the evening's menu at Appellation.
Address: 375 Seppeltsfield Rd, Marananga, SA
Price: There are four types of suites to choose from with prices from $585 per night.