A Travellers Guide To Luxury Adventure Travel in Australia
Escape & Explore
French champers and Venetian bed linen are all very well, but if you like luxury that goes beyond minibar and decor to a beguiling landscape rich with nooks, crannies and possibilities, then El Questro Homestead in WA's East Kimberley, set on one million acres of teeming rivers, jagged gorges and boab-studded ranges (and still a working cattle station) has to be the most luxurious, once-in-a-lifetime splurge in the Aussie wilderness.
There are just five "individual theme" rooms and one "particularly luxurious" suite – with a bathtub on the balcony – all spectacularly perched over the Chamberlain River. Exploring options are endless: hiking and swimming in the gorges, helicopter excursions, horse-riding, boating and fishing in the rivers, 4WD tours with rangers and Aboriginal rock art and bush tucker tours.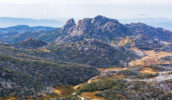 A lazy day at the homestead could take in the saltwater pool and grass tennis courts, as well as the all-inclusive eating and drinking. (Did I mention the French champagne?) Nearer to El Questro Station Township, an arcade of ancient, fan-shaped Livingstonia Australis palms leads you to, not Dr Livingstone, but the oasis-like Zebedee thermal spring pools. Given the rugged romance of the setting, it's entirely fitting that the spas at El Questro come au natural.
Rates aren't outrageous, given El Questro's isolation, starting at $850 per person ($950 for the luxury suite).  This is a beautiful place to spend one of those ugly, dreaded "zero" birthdays.
El Questro: (08) 9169 1777, www.elquestro.com.au
Float Your Boat
If coast, rather than country, stirs your soul and you've absconded with the treasury of a medium-sized nation, the Kimberley Wilderness cruises aboard the 50m, purpose-built True North lay on about as much luxury as you can stand.
One crewmember for every two passengers (max of 36) gives a sense of the pampered treatment you can expect. The cabins, all with ensuites, in-house entertainment and satellite phones, are sited on three decks; most have king-size beds, the rest large singles. It's all bare feet and fine dining (no shoes allowed onboard), where you could be tucking into fresh barramundi your fellow cruisers caught that day, or thick, black-lipped oysters you collected yourself. Apart from the Ocean Deck dining area with uninterrupted views, other relaxing zones include a sundeck, observation lounge, ship's lounge and alfresco bar.
The gaudy glamour of the landscape you pass through more than matches the luxury on board – and this is no leisurely, snooze-in-the-sun cruise. The True North is built for navigating shallow river systems, and six explorer boats ferry you to choice spots: sandy riverbanks, ragged coastline, cascading waterfalls. If you've seen enough at water level, an onboard helicopter provides iconic Kimberley aerials: scattering brumbies, rugged gorges, cerulean rivers tipping into the sea, time-ravaged ranges. No less than 20 chopper flights are offered, though these (as you'd expect) don't come cheap and (along with alcohol) are the only extras. Although the cruise bills itself as "adventure-oriented", the off-boat activities (hiking, fishing, snorkelling, diving, rock art, picnics) tend towards exploration rather than seat-of-the-pants action.
The 19 North Star Kimberley Wilderness cruises run from March to October. The 12-day/13-night biggie between Broome and Wyndham starts at (deep breath) $13,000 – rising to $19,000 for an Explorer Deck Stateroom. Per person. Six-day cruises between Broome or Wyndham to Hunter River are $6000 to $10,000 per person.
Yes, it's a lot of moolah – but this remote, unforgettable part of Australia deserves to be seen in its full glory. And there could hardly be a more spectacular way to blow the trust fund or the kids' inheritance.
North Star Cruises: (08) 91921 829, www.northstarcruises.com.au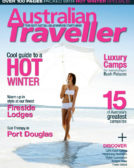 Enjoy this article?
You can find it in Issue 16 along with
loads of other great stories and tips.