Welcome to the battle of the third wave, where fresh is best and flavour means everything. in the eternal struggle for the nation's best coffee, this is a war with one clear victor: you.
Salvatore Malatesta talks like a man who's had far too much of his own product. The diminutive Italian café owner speaks so rapidly about every nuance and facet of coffee it is simply overwhelming. He's on a one-man mission to make sure his St Ali brand is the world leading "third wave" coffee roasting in Australia.
For those of us who live outside Salvatore's rich, flavoursome world, the first wave was the rise of industrialised, instant coffee. The second is what we know today as espresso, all crema and body. And the third wave? That's when the green beans are incredibly fresh – from this year's crop – and drunk within four days of roasting. Further, the beans must be sourced from a single estate, much like great wines issuing from a single vineyard. When push comes to shove, though, it's about appreciating the finer changes in flavour from diverse years, estates and methods. And Sal takes it all very, very seriously.
"To me, success is when they talk about St Ali in the same sentence as Stump Town," he says, invoking the name of the Oregon-based coffee roaster widely hailed as the founder of third wave roasting. "All the good dope is going to Japan, Oslo or the States. I want to be able to bring the best dope to Australia." And yes, he's absolutely convinced he's selling a drug. In three conversations he rolls out the same media-ready phrase he loves so well: "Coffee is a drug. With a drug come rituals. And rituals are associated with tribes."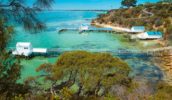 Sal wants to give his tribe the best dope. To do that he needs purchasing power on a scale not usually associated with artisan food suppliers. The first step in the chain is the opening of the Sensory Labs in David Jones in Melbourne – designed to be an education experience, much like wine.
"It's end-user training on coffee appreciation. A bit like a cellar door wine experience, or mini-sommelier degrees in a coffee sense. There will be a guy in a lab coat you can ask any question about coffee. We'll work out your taste profile and brew method and handfeed you like that."
The labs are just one piece in Sal's puzzle for world coffee domination. He also wants to eventually own a plantation, or buy the entire crop of one farm to control supply and make sure St Ali gets the good dope.
Like any good dealer from Naples on the make, Sal doesn't mind putting noses out of joint. The first time he entered St Ali he knew he'd found something special. It was the future of coffee in Australia and he wanted in. But St Ali founder and original Melbourne coffee czar Mark Dundon refused Sal's offer. Of course to this tenacious red-haired Italian, "no" is simply a negotiating stance, even if he hears it seven or eight times. Sal eventually bought the place by having a colleague negotiate for him.
Mark wouldn't disclose why he was determined not to give in to Sal. "It was a business decision. I didn't want to sell to a certain extent. It was all done with smoke and mirrors." Now there's a new dope war in Melbourne. One that began with the sale of St Ali. But is St Ali that special? Yes.
On a side street in South Melbourne, St Ali is so understated it's difficult to find. A tiny metal plate with the image of the saint himself, who first brought coffee from Ethiopia to Yemen in the 14th Century, is not apparent until you stand right beneath it and realise there's a café behind those glass doors. The interior of the former St Johns Ambulance station is all warehouse shabby chic; deep wood tones are matched by the polished cement floor. It's crowded and noisy with a purposeful lack of pretence.
The first time I drop in the place is so cramped that the chief roaster, Toshi, is standing on the street de-stoning the latest green bean batch from Ethiopia. He shows me the variety of stones, tools and detritus removed from the crop, the most bizarre being an eagle's talon.
St Ali's food takes the same detour from pretention as its décor. My breakfast highlight is the corn fritters with eggs, while the chermoula chicken burger makes a tasty and simple lunch. The food plays a more central role on St Ali's coffee and food matching nights, when single origin coffee is matched with appropriate fare. How anyone could sleep after that is beyond me. But eating remains superfluous to the coffee, which sticks to its third wave heritage by declaring its single estate origins. You can have the Nicaraguan Los Altos or the Ethiopian Yirgacheffe Durame and the list goes on.
Crema and body are out – flavour and complexity is in – so a different machine is needed to produce a humble coffee. Two machines vie for the Third Wave crown: the kinky sounding Japanese Siphon and the more revered Clover. Both are more percolator than espresso and therefore allow the roasted beans to express a wider variety of subtle flavours. And the Siphon is spectacular to watch.
The last time I meet Sal he's absolutely wrapped with two new machines. The first he's had custom built – a "pour over bar". Yes, it looks very much like an array of percolators – and acts like one as well – but the entire St Ali crew are excited by it. I don't get it. Sal drags me aside to show me another favourite new machine, the Slayer Model 3. So proud is he to own the first one in the world that he shows off its serial number: 0001. He seems to love that it's going to "irritate the shit out of" the other roasters. In fact, he's had T-shirts made with "0001" emblazoned on the front.
Across town, Seven Seeds is remarkably similar to St Ali. In a nondescript street in a converted warehouse is Mark Dundon's new venture. With all the extra space, there's no overcrowding. And a smaller number of clientele. Old pianola scrolls for wallpaper and ammunition boxes for cutlery complement the similarly deep wooden tones and polished cement floor.
Using a deep gentle voice so laid back I cannot believe he is a coffee nut, Mark is holding a cupping session. These give novices like me a greater understanding of coffee nuances. After slurping and spitting for an hour I get that there's a difference. I can actually taste the honey flavour in the PNG beans. As a first foray into the third wave, this is an easy and gentle ride. And exactly what Sal wants to do with his sensory labs; he's just been beaten to the punch.
But Sal won't let that bother him. He's just hired his first "Director of Education."
Details // Coffee Wars in Melbourne.  St Ali Café // 12-18 Yarra Place, Sth Melb, (03) 9686 2990, www.stali.com.au. Seven Seeds // 114 Berkely St, Carlton, (03) 9347 8664, www.sevenseeds.com.au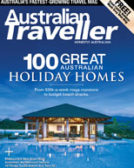 Enjoy this article?
You can find it in Issue 29 along with
loads of other great stories and tips.