Could a newly rebranded airport hotel be an undiscovered accomodation gem? Elisabeth Knowles finds out Unless you're a plane spotter, there are really only two reasons why you'd stay in an airport hotel. One: you have an early morning flight out of a city, or two: you have a late-night flight in. I'd never stayed at an Australian airport hotel until a recent trip to Melbourne, but I heard about the recent ParkRoyal rebranding of the former Hilton at Tullamarine and curiosity got the better of me.
You never know, I thought, maybe the greatness of airport hotels is a well-guarded secret. You can't deny an airport hotel's convenience, but what's to say they're not also comfortable, hospitable, delightful even? The ParkRoyal brand is pitched internationally as a luxury stay so it seemed like a pretty safe bet that if I were to enjoy a night at any airport hotel in the world, this would be it.
Erm, unfortunately not. Maybe some airport hotels – in Sydney, maybe, or Brisbane, or even the Holiday Inn at Tullamarine, might be enjoyable. But I'll never know, because after my stay at the ParkRoyal I can safely say I will never, ever, stay in an airport hotel again. Why?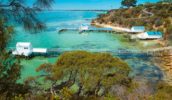 Granted, my experience may have been an aberration, but it was quite honestly up there with the worst night's sleep I've ever had.
But first, the hotel's good points:
• ParkRoyal Melbourne Airport is handily located on the other side of a pedestrian crossing from the terminals at Tullamarine. It didn't take me more than five minutes to get from hotel check-out to domestic check-in, and my suitcase has pretty wonky wheels.
• Room-service dinner was okay. I liked that the cheese platter included local cheeses – in fact, the entire menu featured Australian produce quite predominantly. The duck confit salad was enjoyable but wasn't really a salad. It was a whole piece of moist, salty duck with a side of not-quite-roasted-enough Granny Smith apples. Still, a passable attempt at a European peasant dish.
• The standard rooms are no smaller than you'd expect from any business hotel. The décor is a bit dated (it was rebranded without significant room refurbishment), but the marble bathrooms are nice (water pressure is good, too), the beds are comfy thanks to pillow-top mattresses, and I quite enjoyed looking out the window to a multi-level concrete carpark with a neon green Holiday Inn sign on top. It made me feel like I was in a Hollywood thriller.
But here's what I didn't enjoy so much: The walls were so thin I could hear, almost word for word, the conversation in the room next door, which was tolerable while I wanted to be awake, but became unbearable once I'd turned off the TV. It seemed they'd had a bit to drink, too, because the later it got the more they laughed and yelled, and then, revoltingly, they noisily did to each other what two people do when they like each other very, very much (or maybe they were cabinet-making, who knows – it certainly sounded like it).
As if that weren't bad enough, they seemed to be on a loop: talk, laugh, yell, become maudlin, confess life's problems, get X-rated, bang, bang, bang… then repeat. And they had friends up the corridor, too. It sounded like everyone on the floor had thrown open their doors to hold a massive street party in the hall. At one point there was an almighty breaking of glass as someone kicked over all the room-service trays that had been left out for collection. My Hollywood thriller was turning into a college party movie – Animal House, I believe.
Perhaps I sound like a fuddy-duddy. Maybe there are readers who would have flung themselves out of their rooms and gleefully joined the melee. To those brave souls, I recommend the ParkRoyal Melbourne Airport whole-heartedly. But when I travel for business, I need to sleep. And that kind of behaviour isn't at all what I'd expect from the ParkRoyal brand – marauding drunken guests left to run up and down the halls like escaped lunatics or displaced schoolies' week revellers.
Early next morning, sleep deprived and a little emotional, I nearly cried when my room-service breakfast was delivered at 5am without cutlery. At check-out, I asked the surly clerk if there were any rooms in the hotel likely to be less noisy than others, just in case I were forced back here at gunpoint in the future. He said no, but then thought better of it: "If you ask for a room on the same level as the spa you won't hear much street noise." I can honestly say I didn't hear traffic, or even planes, during my stay. At least, not that you could make out above the sturm und drang of the couple next door.
What do I expect ParkRoyal to do?
Simple: soundproof the walls between rooms so we can all get some sleep. It doesn't have to be an expensive refurb – padding the walls would help. And it would be rather apt.
THE AT Verdict

Elisabeth Knowles, who paid her own way and visited anonymously, says: "You'll fit right in here if you're a party-loving air hostie on a lay-over. Or if you're a teenager on your first big adult-free overseas trip and you've decided not to sleep at all because you don't want to miss an early-morning flight. Maybe I came on an off night, but my stay here really sucked. It would have been nicer to stay somewhere affordable in the city and get a cab in."
The Details

Where ParkRoyal Melbourne Airport, Tullamarine, Melbourne, Vic.
Notes Elisabeth paid $288.95 for a standard room, booking online via wotif.com, but there are deals currently on the ParkRoyal website from $215 per night for a standard room.
Contact 1800 192 144; parkroyalhotels.com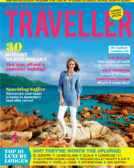 Enjoy this article?
You can find it in Issue 41 along with
loads of other great stories and tips.