AT reader from Hampton in Victoria thoroughly recommends a walk through the Grampians wildflowers in Wartook Valley
Reader Recommends

Wartook Valley
40min north of Grampians National Park, Central Western Victoria
AT reader Howard Filer from Hampton in Victoria thoroughly recommends a walk through the Grampians wildflowers.

I grew up in Adelaide and travelled by car back and forth to Melbourne as a child. After I got my licence and a reasonable car I would often do the trip with friends. In all those trips I never stopped to admire the fantastic Grampians.
As I got older I decided to take my children there as a break on the way to Melbourne and we stayed in great little cabins in Wartook Valley. Halls Gap is great and the gateway to the Grampians but this hidden little area is fantastic. The cabins are roomy, comfortable and the potbelly stove was a hit. Bunks for the kids to play on and a comfy bed for the adults after the drive. All this is great but the best part is as the sun starts to fade near sunset the kangaroos wander up to the balcony of the cabins and can be hand fed. A favourite secret Australian holiday spot for me and my children. We're going back again soon to the Grampians to see the area's wildflowers revive after the bushfires.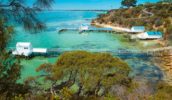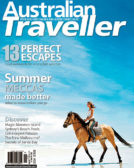 Enjoy this article?
You can find it in Issue 12 along with
loads of other great stories and tips.