An Australian Traveller Reader Story on Visiting Volunteers to the drought-stricken outback NSW town of Milparinka.
Help is on the way


Australia's drought-effected areas must now come up with new ideas to keep their towns on the map. AT reader Ruth Sandow shares her uplifting story from Milparinka in outback nsw.
There's no question the ongoing "once in a thousand year" drought is having a devastating effect on the bush. But for the community of Milparinka in outback NSW, help is at hand.
Visiting Volunteers, people with no connection to the area other than a sense of adventure and a desire to help, are rolling up their sleeves for a stint of duty at the Milparinka Heritage Precinct and Visitor Information Centre. As coordinator of the projects that have led to the restoration of this wonderful 19th Century township, I couldn't be more pleased.
My own connection with Milparinka began in 1980 when, as newcomers (27 years later we're still not quite locals), my husband Jon and I took our first trip to Tibooburra. "Our" road takes us in the back way to the Silver City Hwy, right into the heart of Milparinka. That's when I first saw the courthouse, a remarkable contradiction to the surrounding barren landscape, standing guard over the heritage of the region like some ancient sentinel. Back then it was in a very bad way: missing doors and windows; every man and his dog had carved a message into the plaster walls; the Baltic pine floors were imprinted with hundreds of tiny nail-holes from the pegging of fox skins; and long-cold charcoals spewed from broken fireplaces.
Six years on, after the forming of a small community action group, letters were written, funds were raised, and the building was restored to something like its original state. But there was no modern-day purpose for which the building could be used, and so, regrettably, it was left to sit empty, as though on some secret, silent watch.
In 2000, with my youngest child safely, if unhappily, tucked away in boarding school in Adelaide, my attention again turned to the Milparinka Courthouse. I began the process of investigating what could be done to ensure that this building, and others in close proximity, didn't become like so many in the township, reduced to piles of dusty sandstone rubble.
I contacted various people in our area, formed a new Heritage and Tourism Association, and with just enough members to make a quorum, we began the process of revitalising Milparinka. With little more than access to the "outside world" through phone, internet and a once-a-week mail service, we've attracted a range of grants from both the NSW and Australian Governments, with which we have literally transformed Milparinka. In all, three buildings have been restored. The courthouse now serves as the Local History and Family History Centre, while the adjacent police station is the Visitor Information Centre. The former gaol is about to be converted to a mining heritage interpretive centre. Plans have been made for the fourth building to be used for volunteer lodgings.
Hundreds of hours spent researching historical documents and photographs have enabled us to write and publish interpretive material, ranging from local aboriginal history to inland exploration by Sturt, then Burke and Wills. The region's pastoral settlement, mining history, war service records and family history have also been examined. Records of some 2000 of the 3000 individuals once thought to have lived in the area are available for all to read.
We've built a park of native trees and shrubs, a shelter for a picnic table and chairs, a shed to interpret the pastoral industry, a heritage walking trail, a memorial wall and public toilets. We've lined the streets with trees, re-fenced the cemetery, and otherwise generally tidied-up.


At the end of 2005 the bubble burst when this wretched drought began to really take its toll.


In 2005 we won a statewide Business Enterprise Award, and a NSW Volunteer Heritage Award. We were finalists for consecutive Community of the Year Awards. At the end of 2005 the bubble burst when this wretched drought began to really take its toll. The economic reality of prolonged periods of little income and the distress that comes from watching the devastation of our beloved landscape cost us several community members, leaving no-one in the area with the capacity to "mind the shop."
In desperation we embarked on a campaign that saw a plea for help placed on our website, and letters sent to numerous Caravan Clubs across the eastern states. The response was immediate. By the end of our 2006 "tourist season", 15 remarkably generous people had made the journey to Milparinka to work as Visiting Volunteers. Our facility was open for most of the year, visitation rose significantly, and a sense of optimism and hope returned to the community. It seems that, despite the drought, Milparinka survives.
That optimism was more than rewarded when, on New Year's Day 2007, the Sydney Morning Herald ran an article: "Chance for sea-changers to bloom into desert orchids." Scores of well wishers and would-be volunteers immediately contacted me to offer their services. In a few short days I made "bookings" for the tourist season of 2007, and into 2008.
We can learn a great deal from our volunteers. They bring knowledge and experience that enables us to look at our operation from another perspective. In the past they've handled their situation with good humour and the same fire-in-the-belly passion that drives those of us who have been intimately involved with Milparinka's restoration. I'm sure that will continue.
Most of all, we learn that people all around this country, and even some from overseas, recognise the importance of small communities and their place in the history of the nation, and are prepared to come out and help. For that, we're so very grateful.
If you think you'd like to be a "Visiting Volunteer" please let me know, or just visit us anyway. We'd love to show you our town and district, drought and all, and how with just a little bit of help really good things can happen. What a great thing for regional Australia.

* For more info, contact Ruth Sandow, Pimpara Lake Station, via Broken Hill NSW, 2880.
Website: www.cornercountryadventure.com.au/
Phone: (08) 8091 2524
Email: admin@outbacknsw.com.au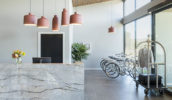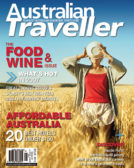 Enjoy this article?
You can find it in Issue 13 along with
loads of other great stories and tips.